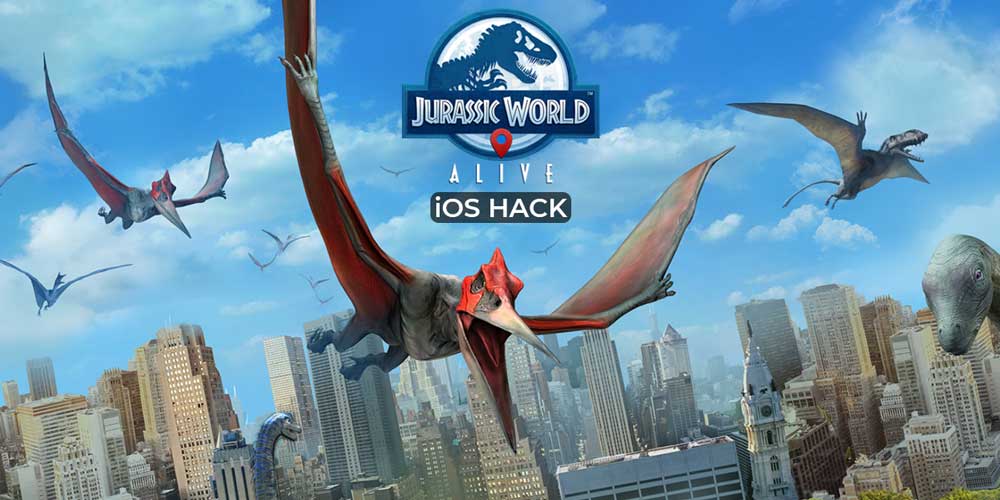 Augmented reality games were a huge success in 2017 due to the release of Pokemon GO game. After this new AR concept, different game developers started developing games which would involve the real world providing a real-life gaming experience. Now we have Jurassic World Alive AR mobile game which is pretty much similar to Pokemon GO, but with Dinosaurs moving around on the streets. Just like every other AR game, it's not possible to roam around to play the game, we have other ways around to this as well. In this guide, we'll show how to play Jurassic World Alive with GPS Spoof on iOS (Jurassic World Alive iOS hack).
What makes Jurassic World Alive, different from Pokemon GO? Capture radius is wide, even without the paid enhancement, and the graphics are pretty nice. Battle system is decent. Track these magnificent animals with a drone and collect DNA samples needed to level up and create hybrids in your Lab. Then, assemble the perfect dinosaur strike team and take on dangerous threats in real-time PVP arena battles!
[toc]
Jurassic World Alive iOS Hack (GPS Spoofing)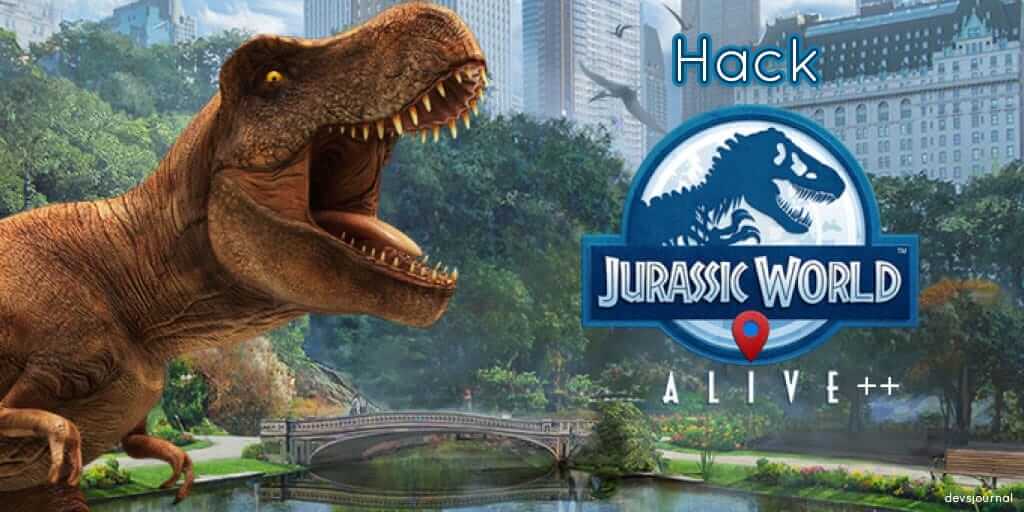 Just like Pokemon GO, there's JWAlive++ hack which allows you to spoof your location, move around with joystick, Create a route map which would automatically take your character to those places. Change walk speed, this hack automatically collects the DNA and provides a report. Collect the rare DNAs and jump into a fight without having to do the hard part.
Note: JWAlive++ is a donor only hack and you can only use this hacking method if you have donated. To know the complete procedure after installing, head to FAQs section about "Activation".
Download JWAlive++ 1.6.25 (

r-27) IPA
How to hack Jurassic World Alive in iOS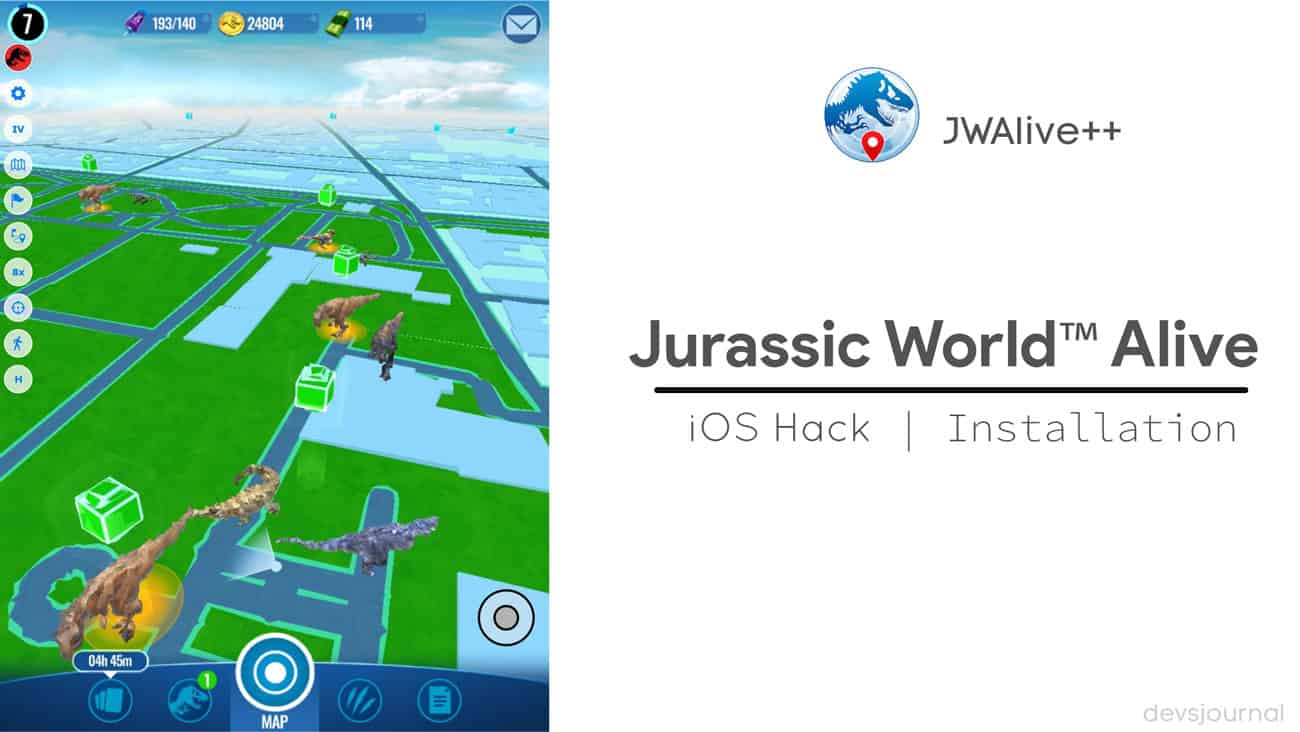 Step 1. Download all the files above and transfer it into your PC (Mac/Windows).
Step 2. Extract Cydia Impactor in your PC & install it.
Step 3. Make sure you have installed iTunes in your Computer & logged into iTunes using the same iTunes ID as used in your Phone.
Step 3. Launch iTunes (Make sure you're logged in) & connect your iPhone to your Computer.
Step 4. Now launch Cydia Impactor. The Cydia Impactor will show your device in the drop down menu.
Step 4. Now Drag and drop the Pokemon GO++.IPA file into the Cydia Impactor. It will ask to confirm your iTunes Account, just fill the details & you're good to go.
Step 5. What Cydia Impactor does is, it will sign the IPA files so that your iPhone security does not reject the app as it's not downloaded from the App Store.
Step 6. On your iOS device, open settings, and navigate to General > Device Management / Profiles / Profiles & Device Management. You should see the Apple ID you used to sign the IPA. Click on it and select the option to trust the ID. You should now be able to used the tweaked IPA.
Step 7. Once the installation is completed, you can launch the Jurassic World Alive App & you can enjoy the Joystick life!
Step 8. After installing, you need to activate the hack. Head to the FAQ section, 1st point which guides about activation process.
Notes for installing on a Non-Jailbroken iOS device.
The tweak must be re-installed every seven days due to restrictions imposed by Apple. However, for re-installation, you need not remove the existing tweaked IPA on your iOS device.
The tweaked IPA you downloaded should be at least 100 MB in size. If not, the download might have been corrupted, and you should re-download the file.
The computer you use to install the tweaked IPA must have iTunes installed in order for Cydia Impactor to work.
If you get a provision.cpp:150 error, the easiest solution is to create a new Apple ID and use that just for installing the tweaked IPA.

Solution 1: (recommended)

Go to https://appleid.apple.com and log in
Click "Edit" on the right side of the "Security" section
Find "APP-SPECIFIC PASSWORDS" and click "Generate Password…"
Enter a label for the password, "Impactor" or whatever you want, and click Create
Copy and paste the generated password into Impactor's prompt for your account password

Solution 2:

Go to https://appleid.apple.com ,
Log-in and disable your Two Factor Authentication. (You can enable it again after jailbreaking.) Or just create an extra Apple ID, don't enable Two Factor Authentication and use that one.
JWAlive++  FAQs
Q1. JWAlive++ Activation
A. JWAlive is a donor only application as the PokeGO++ is available for free and you don't need to worry about being scammed or anything as this a complete safe process. At the end if you want your donation back, you can request PayPal for a dispute.
Create a Patron account at Patron.com (Skip this step if you already have one)
Visit PokeGO Patron page and click "Become a Patron". Perform the donation of $5 or more.
Go into ++ settings and at the top press "Authorize With Patreon/Discord".
You will be taken to Safari and asked to sign into your Patreon account. Sign in and press "Allow/Authorize" on the screen that pops up.
On the next page press "4th link, Generate key" then copy and paste that key into the key box at the top of ++ settings.
Press "Activate Through Patreon/Discord" again. You should then get a popup saying you have been activated. (Note: You have 60 seconds to activate using the key or the key will become invalid)
Q2. Error "provision.cpp:179" – Application already installed
A. Uninstall everything related to JWAlive and even the JWAlive app. Make sure there are no signs of Jurassic world alive in your iOS device. Now try to install the app again using the above method.
Q3. Error "App specific password required"
A. You make an app specific password here: appleid.apple.com. Visit here for a guide on how to make one. Use that password when prompted in impactor instead of your regular iTunes password.
That's about it! I you follow all the steps as mentioned, you could enjoy the Joystick hack in Jurassic World Alive. If you're getting any other error codes or not able to install the app, hit us up in the comment section below. I'll try to reply back as soon as possible. To avoid soft bans or account suspension, don't teleport too far at one go or in less time. Calculate the time it would take to reach that place and turn your game off for that time and GPS, directly set the location to that point after that time. Play safe!