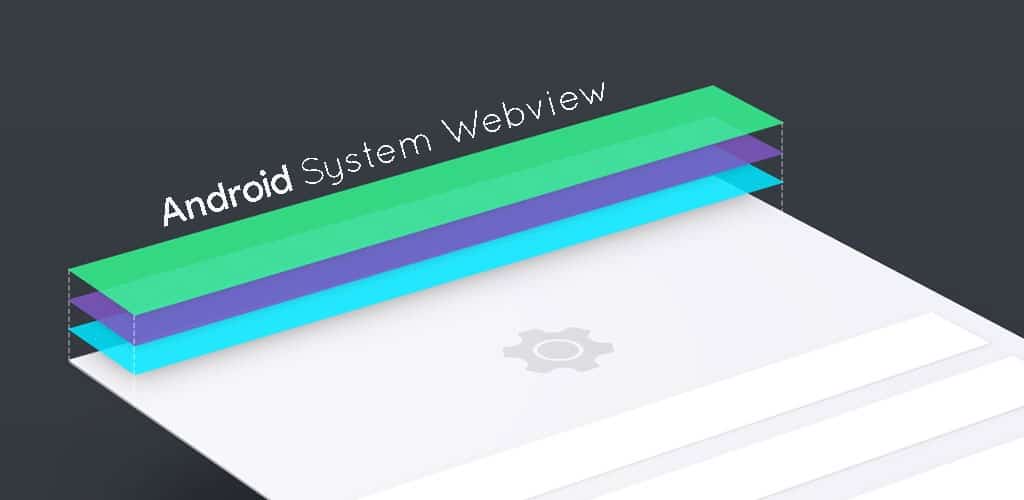 We have all been using Android phones for a long time now. And, the fact that it offers plenty of customization options, makes it one of the best Operating Systems available these days. Just because it allows you to alter the apps and other settings, people like to play around with the settings and adjust the phone as per their personal preferences.
Unfortunately, the cheaper phones are not very good in terms of storage management, so people might need to uninstall some applications from their devices to free up some space. While you look for some apps to delete, you might stumble upon the system apps as well. But, altering any system application might not be the best idea as it can make your device behave abnormally.
One such application that people are most curious about is the Android System Webview. And, we are curious to tell everything about it so you can maintain your smartphone's health in the best way possible. We will be discussing what Android System Webview is and do you need Android System Webview on your phone or not. This article will also help you install & update Androind system Webview and even disable it if needed. So let's begin!
What is Android System Webview?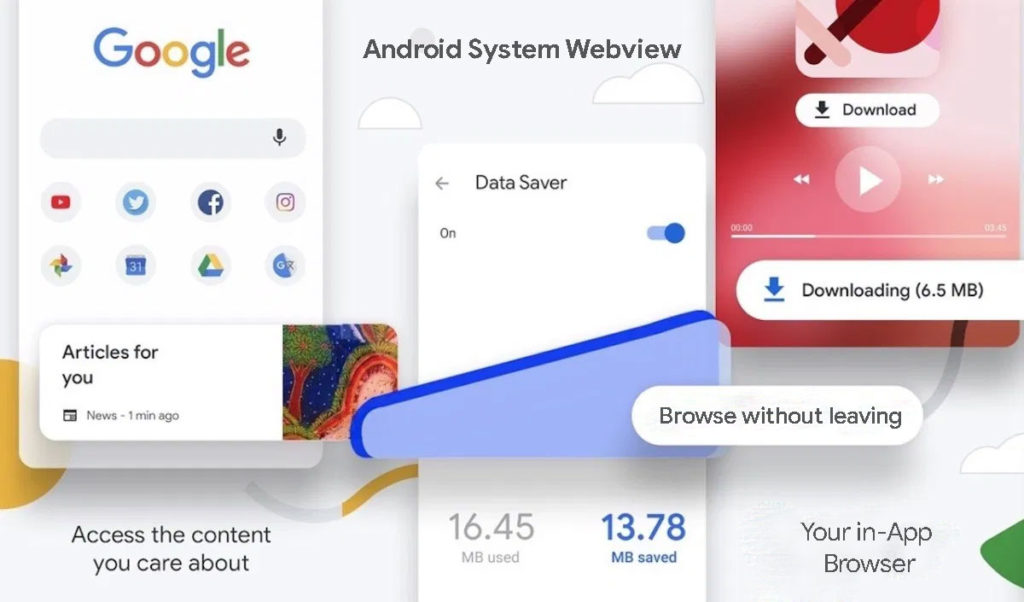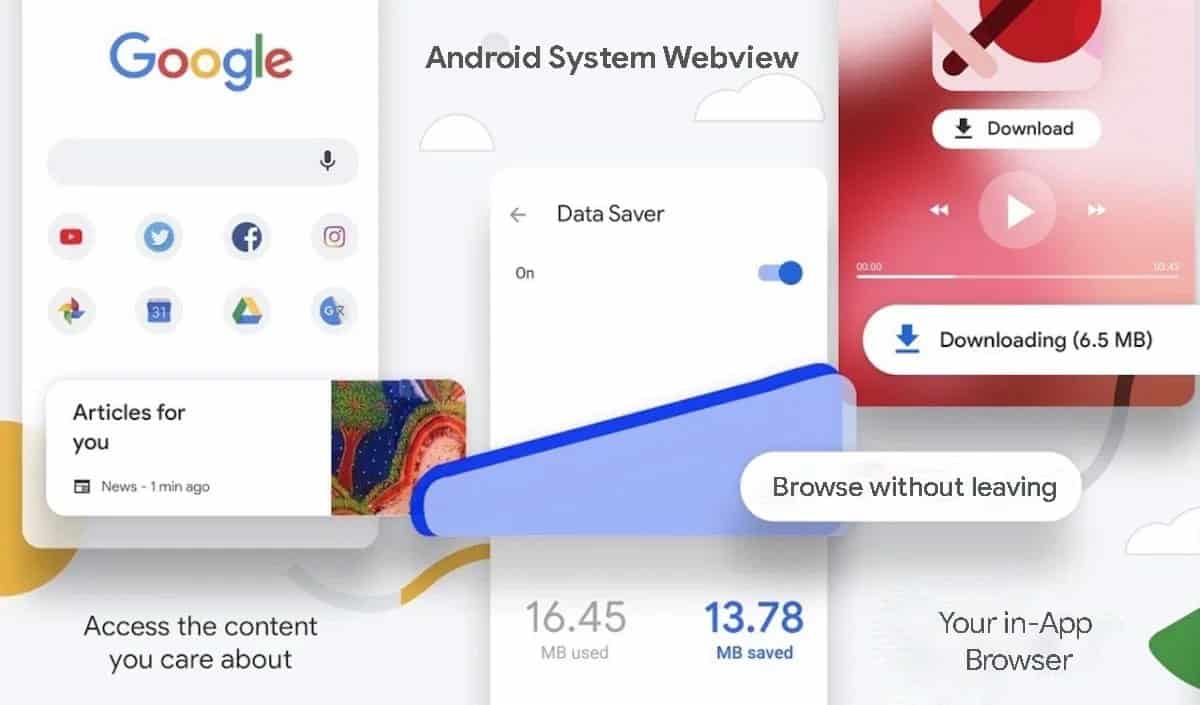 As most Android users keep multiple kinds of questions like, "Is Android System Webview a virus?", and many more. Well, for such an audience, we will clear all your doubts about this application that keeps demanding for updates quite frequently.
So, the first question that comes in our minds is, "What does Android System Webview do?". Let's clear this out using a simple example as we all use social media like Facebook, Instagram, etc. There are times when we encounter advertisements, or maybe your favourite influencer has posted a link to some article of your interest. That, you'll surely open.
Well, if you have noticed carefully, the link opens up immediately on the same app without moving to a dedicated browser like Chrome or whichever you use as default.
The webpage that opens up inside of any third-party application or any other Google's application such as Gmail is all done by the Android System Webview.

What is Android System Webview?
In other words, it provides an environment to the applications that enable them to open webpages within them without the need for opening any browser app. In the beginning, when it was launched along-side the Android Kit-Kat version, it was embedded inside the system. So, to patch the tiniest of the vulnerabilities, Google needed to push an entire Android OS update. And, it was one another problem itself.
Therefore, in the later version of Android, such as Android Lollipop and later. Google decided to make this application available separately on the Play Store along with other Google Apps. Since then, it is the user's choice whether to keep it on their devices or not. So let's see how you can get this on your phone.
Installing, Updating or Uninstalling the Android Webview app has a pretty simple procedure. There's nothing new to learn about it. The installation and uninstallation process is the same as you follow with any other application on your phone.
How to Enable Android System Webview
It will be a rare case if your Android phone does not come up with the Android System Webview app pre-installed. It happens when you install a custom ROM on your smartphone because that's the case when you need to install Google's applications manually.
So if your question is How to Install/Enable Android System Webview? The simplest and the easiest way to do it is open the Play Store app and search for it. Then, click on the download button, and it will be installed as naturally as any other application.
However, if you are not running any custom ROMs on your smartphone, and still, the Android System Webview app is missing from your phone. The most obvious reason is that someone has disabled the application on your phone. Therefore, let's see How to Enable Android System Webview app on your device. In case you are wondering How to update the Android System Webview app. These steps will help you with that as well.
To enable/install Android Webview app
First of all, open Google Play Store.
In the search bar, search for Android System Webview.
Tap on the Application icon.
Tap on the Enable button; it will automatically download the latest updates for the application as well.
How to Update Android System Webview
Google keeps pushing several updates for Android System Webview. And, it has the usual method to update.
Navigate to Google Play Store
Search for Android System Webview and Select it
Now, if you have any latest updates then you'll get an option to update Android System Webview
Click on Update and your Android System Webview will be updated in no time.
How to Disable Android System Webview
Google regularly pushes several updates for this app. Hence, the users that have low storage space on their phones might not feel comfortable updating it. As a result, people usually seek answers for, "Can I uninstall Android System Webview?". The answer is pretty straight forward.
No, you can not uninstall the Android System Webview app unless you have the root access as it is a system application. In such a situation, you still have the choice to disable it. Disabling the application will not entirely delete it from your phone, but it will make it stop from working anymore. Also, you will get some extra free space as all the app updates will be uninstalled.
To disable Android Webview app:
Go to Settings.
Now, go to Applications. (It varies according to different Android Versions)
Tap on See All Apps or System Apps whichever option you see on your device.
Find the Android System Webview App.
Tap on the Disable button.
Also Read: How to Make Google Chrome Faster on Android
Do I Need Android System Webview
People usually have mixed opinions about keeping the Android System Webview on their smartphones. According to us, you should not alter any of the system settings or play around with system applications as it might lead you to create other problems for your smartphone. It is mentioned that when you disable any system application. All the other applications that use the service might malfunction.
Therefore, until and unless you need to free up some space and disable it on your phone, you can. But, in case you are doing it for no reason at all. We suggest not to change any of your phone's settings and leave them as they are by default. Because it is quite a useful feature for our smartphones as it helps to view the web pages without opening any other application quickly.