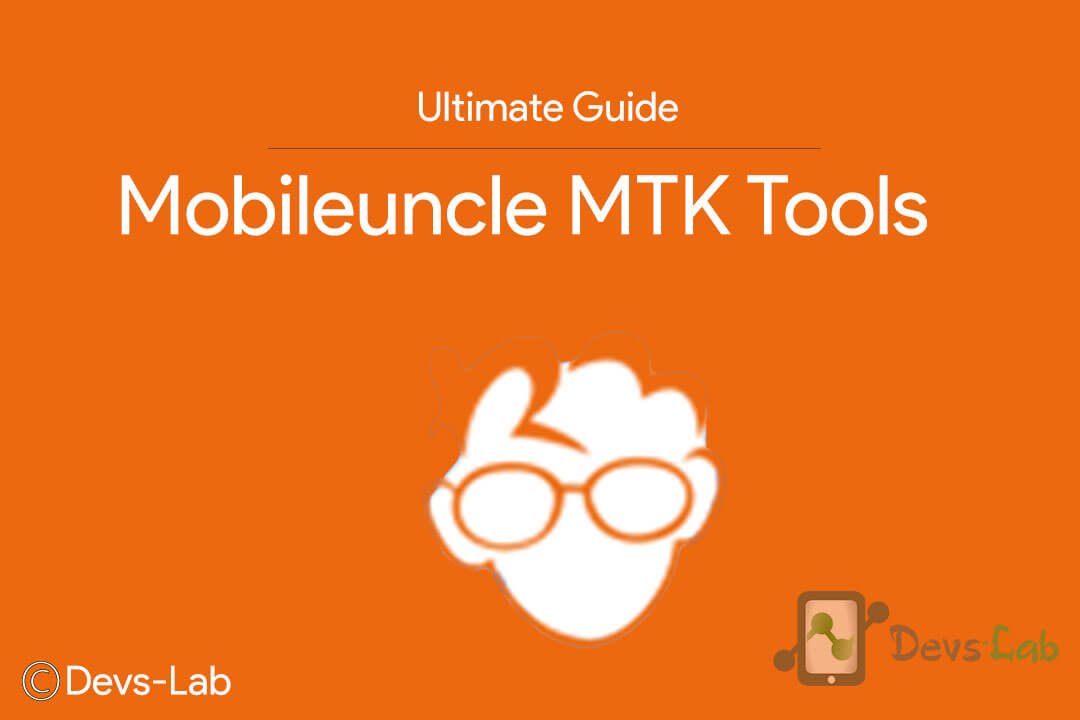 MediaTek Processors has given great competition to Snapdragon and other Processors. But the development for Mediatek Smartphones is quite less when compared to Snapdragon-based phones. This is because Mediatek doesn't release their Source code which is ultimately affecting their market. If you love to Tweak our phones, people suggest Snapdragon smartphones are better. But most people don't know about the tools available for MTK Platform. While the people who know about it, don't see the capability of such Applications or Softwares. Mobileuncle MTK Tools is one of such tools which is highly under-rated Application. This one tool can do wonders in Mediatek Smartphone. Just like ROM Manager, Mobileuncle MTK Tools is an all in one App for Mediatek Smartphones.
[toc]
What is Mobileuncle MTK Tools?
Mobileuncle MTK Tools is a Powerful App for Mediatek Smartphones which allows you to perform various development activities with your device. Basically its a must have App for Mediatek Smartphone users. This App is made by a Chinese developer, njava which allows you to perform following activities through Root access: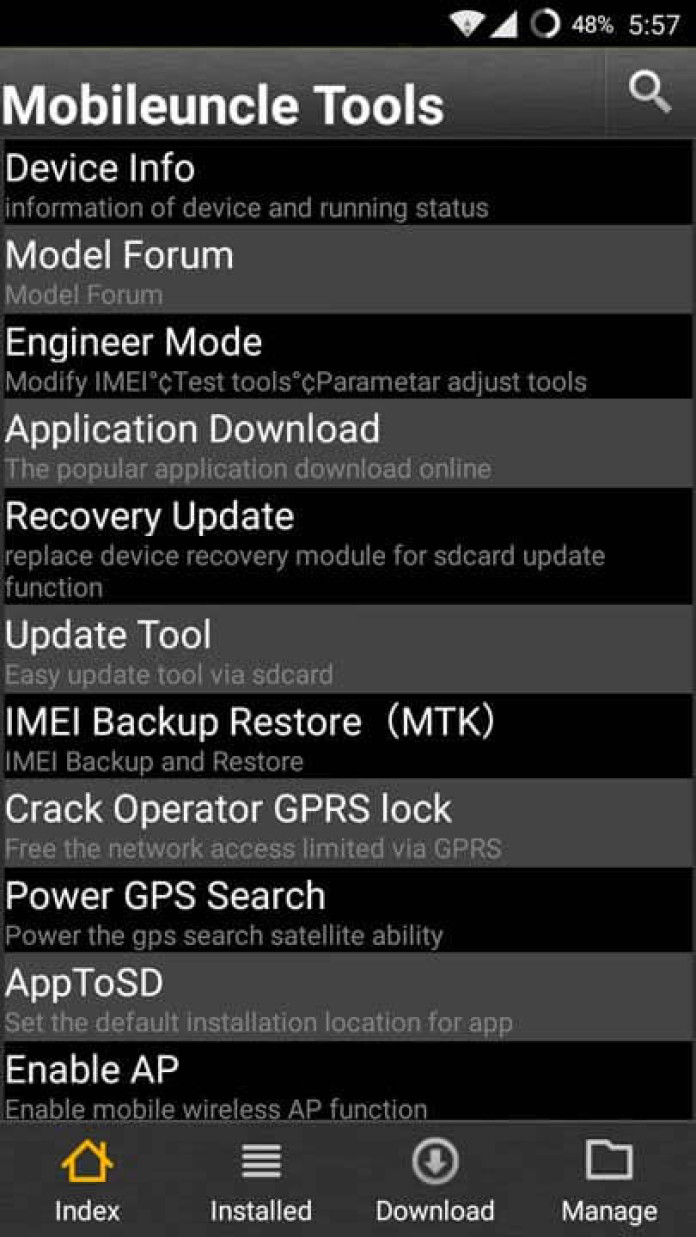 Displays device info – Information of device and running status
Engineer Mode – Modify IMEI Test Tools Parameter adjust Tools
Apps Info – Apps Info with Installation date & vendor name.
Recovery update – Flash Recovery
Update Tool – Easy update tool via sdcard
Crack operator GPRS lock for MTK – Free the network access limited via GPRS
Power GPS search – Power the GPS Search Satellite ability.
AppsToSD – Select the default installation location for App.
Enable AP – Enable Mobile Wireless AP Function
Boot into Recovery mode, Bootloader, Reboot & Shutdown in one click.
Easy reboot to recovery
Download Mobileuncle MTK Tools
Mobileuncle MTK Tools v3.3.0 (Latest): Download
Mobileuncle MTK Tools v3.0.0: Download
Mobileuncle MTK Tools v2.9.9: Download
1. Display Device info
If you are one of those who don't know much about your device then this option can help you out. If you friends ask you which MTK Processor you have in your device, most of the people don't know about it. There are many MTK Processor models, like MTK6572, MTK6582, MTK6592, MTK6589, MTK6536 & more. This option can help you find the model of your Processor. Most of the cheap devices use MTK6572 processor because of its cheap manufacturing and great functionality features. To get MTK Processor name, Open the App & Click on Device info, it will show CPU, Kernel, OS, Device, Screen, Mount, RAM, ROM & Build.prop info.
2. Engineer Mode
If you don't know much about Hardware functionality of Android, I would strongly suggest you to keep your hands away from this option. In Engineer Mode, we have 4 Options:
Phone Information: Your Sim card's info, you can turn Radio on/off, Run Ping test and much more
Battery Information: Well, this option doesn't allows you to tweak anything, but it shows the battery info like Temperature, Battery Voltage, Device uptime, Battery health etc.
Sound Output: It allows you to change Sound Intensity of your device.
Usage statistics: It states the Apps usage statistics i.e App name, Last time used & Usage uptime
Wi-Fi Information: It has 3 other Sub-options:

Wi-Fi API – Allows to disconnect network, get Connect info like IP Address, Gateway & Bandwidth capability.
Wi-Fi config – It Shows your device's behavior like Auto-connect duration, Auto-close in Idle state for long time in Wi-Fi network.
Wi-Fi Status – It shows everything related to the connection between device & Router. Also the MAC-ID of the router. You can also run a ping test to check the respond time of the Internet connection.
3. Apps Info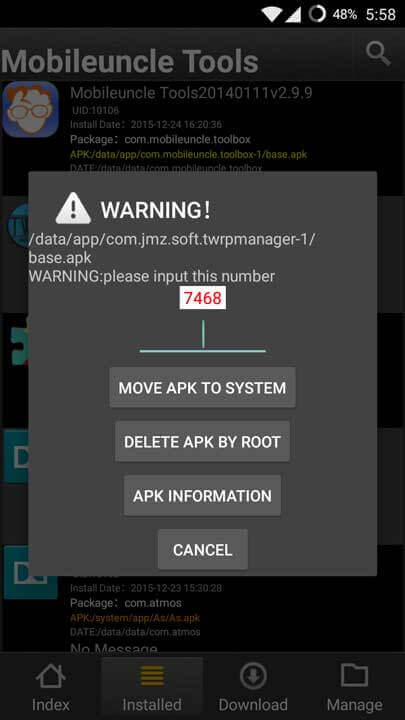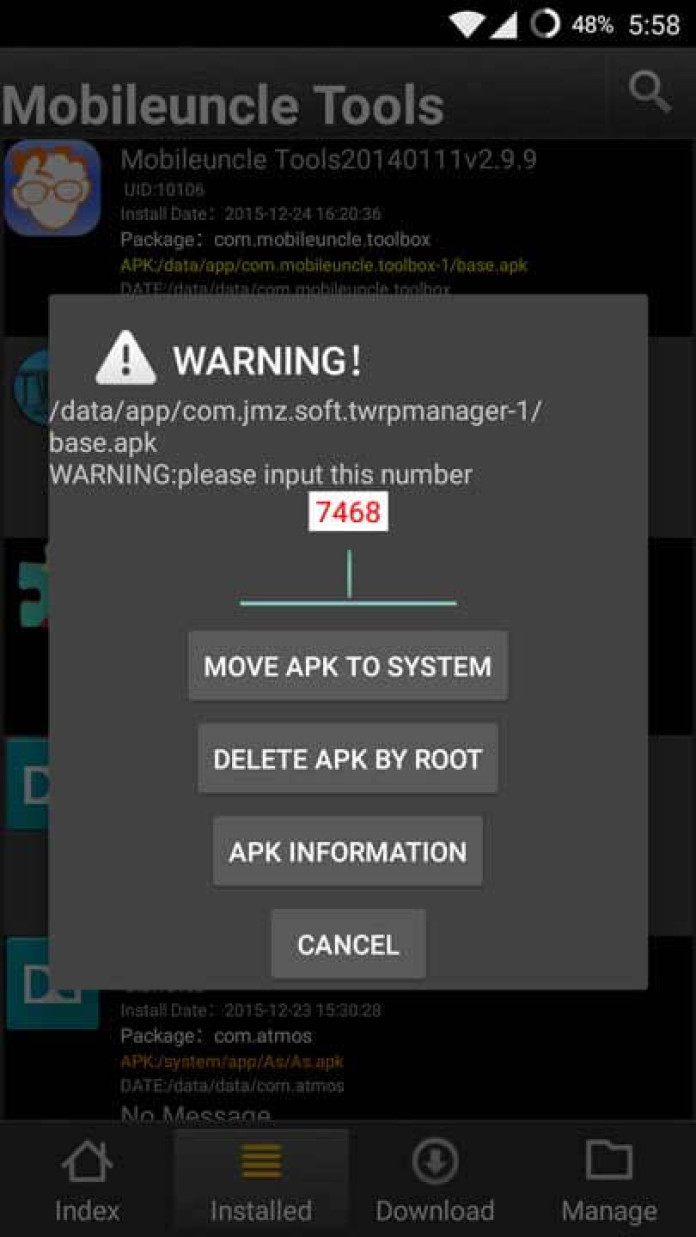 It shows the Apps Info with Installation date & vendor name. You can find the App consuming the most memory & click on it, Mobileuncle MTK Tools will show option to Move it in SDcard/ Internal storage & Edit APK of that file. This shows, MobileUncle MTK Tools is an APK Editor too.
4. Backup & Restore IMEI for MTK mobile
This is one of the most Important and useful feature of Mobileuncle MTK Tools. Most of the people don't know what's IMEI No., IMEI (International Mobile Equipment Identity) is a 15- or 17-digit code that uniquely identifies mobile phone sets. The IMEI code can enable a GSM (Global System for Mobile communication) or UMTS (Universal Mobile Telecommunications Service) network to prevent a misplaced or stolen phone from initiating calls. In simple words, if you lose your device's IMEI no, you won't be able to use your Telecom services like making calls, sending messages. Most of the time, after installing any Custom ROMs or Recovery you might loose your IMEI no. which would mess up everything. We have written a detailed guide about, How to Backup/Restore IMEI No. in Mediatek devices. You can refer it if you lose your IMEI in any case.
5. Recovery update – Flash Recovery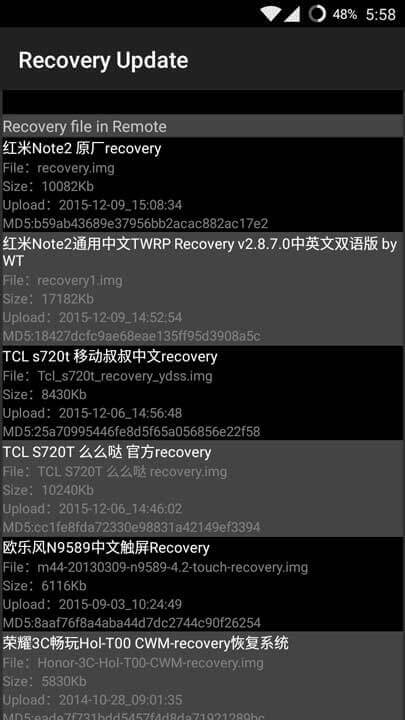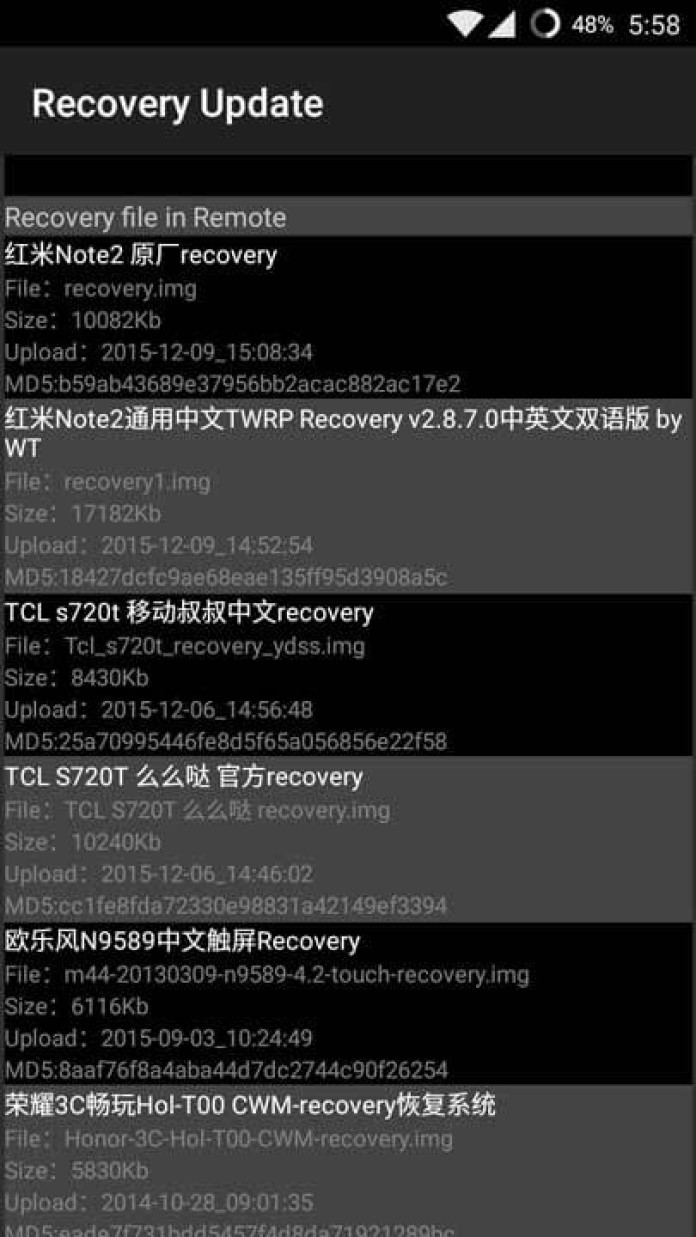 If you have a MTK device & you have the recovery file with you but don't know the procedure "How to Install this recovery", Mobileuncle MTK Tools is the solution, you just have to Grant Root Permission to Mobileunble MTK Tools (Now yet rooted? Checkout How to Root any Mediatek Smartphone in one click). Once you have acheived Root Access Follow, How to Install Custom Recovery in MTK device using Recovery Image.
6. Update Tool – Easy update tool via sdcard
This option allows you to flash zip files like OTA updates, Custom ROMs manually without booting into Recovery mode. Just click on the options, Select the .zip file, that's it!
7. Crack operator GPRS lock for MTK
If you facing sudden drop in your Internet speed or frequent Network drop while using Internet, then this option could be a life saver. If you facing spikes in Network like sometimes it is 1-2Mbps & sometimes it is below 100kbps, then select this option and follow the onscreen notifications.
8. Power GPS search
Its a A GPS fix for those phones having problems locking in or getting a fix or just GPS doesn't work.
Open Mobileuncle MTK Tools & select power GPS Search (SET GPS SUCCESS!).
Now Restart your device
Test GPS if it works (go to Mobile Uncle Tools Again) – Engineer Mode – Engineer Mode MTK > Location Base Service – GPS (ON)
Compare your Test, Near Windows or Outdoor.
9. AppsToSD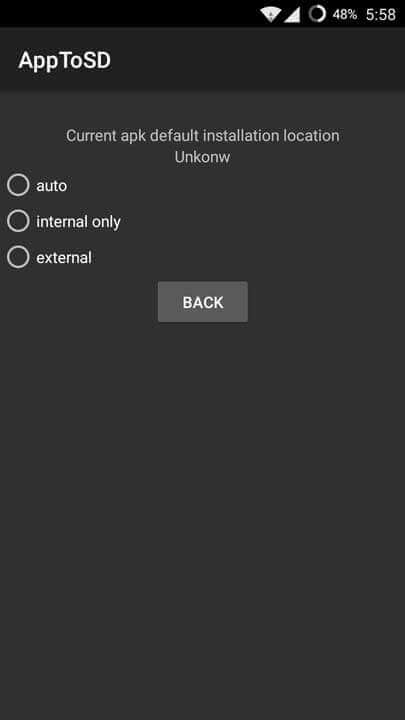 If you have very Poor Internal memory & you keep Installing new Apps everyday. You might encounter Low Storage issues which will ultimately slow down your device. To make your phone faster, you can Install Apps directly in SDcard (Use a Class 10 SDcard for best Performance). Most of the Apps like Link2SD, Mount2SD offer the same feature. But, you can use this App for all in one options. Just select default storage as SDcard & you are good to go!
10. Enable AP
In a wireless local area network , an access point is a station that transmits and receives data (sometimes referred to as a transceiver). An access point connects users to other users within the network and also can serve as the point of interconnection between the WLAN and a fixed wire network. Each access point can serve multiple users within a defined network area; as people move beyond the range of one access point, they are automatically handed over to the next one. A small WLAN may only require a single access point; the number required increases as a function of the number of network users and the physical size of the network. This option in Mobileuncle MTK Tools lets you change the Access points. You can refer this guide: here.
11. Boot into Recovery mode, Bootloader, Reboot & Shutdown System
I don't think, I need to explain you about this feature. Few users face lot of problem in rebooting to recovery mode or fastboot ,bootloader mode. Its because different smartphones have different key combinations to boot into this modes.
Final Words
Although Mobileuncle Tools has no use if you don't like to manipulate system files or want to be on safer side. I would highly recommend you to take Nandroid backup before following any of the guide mentioned above. We won't be held responsible if you end up bricking your device while experimenting any of the above features. If you have any other questions regarding this App, you can ask your queries in the comment section below.