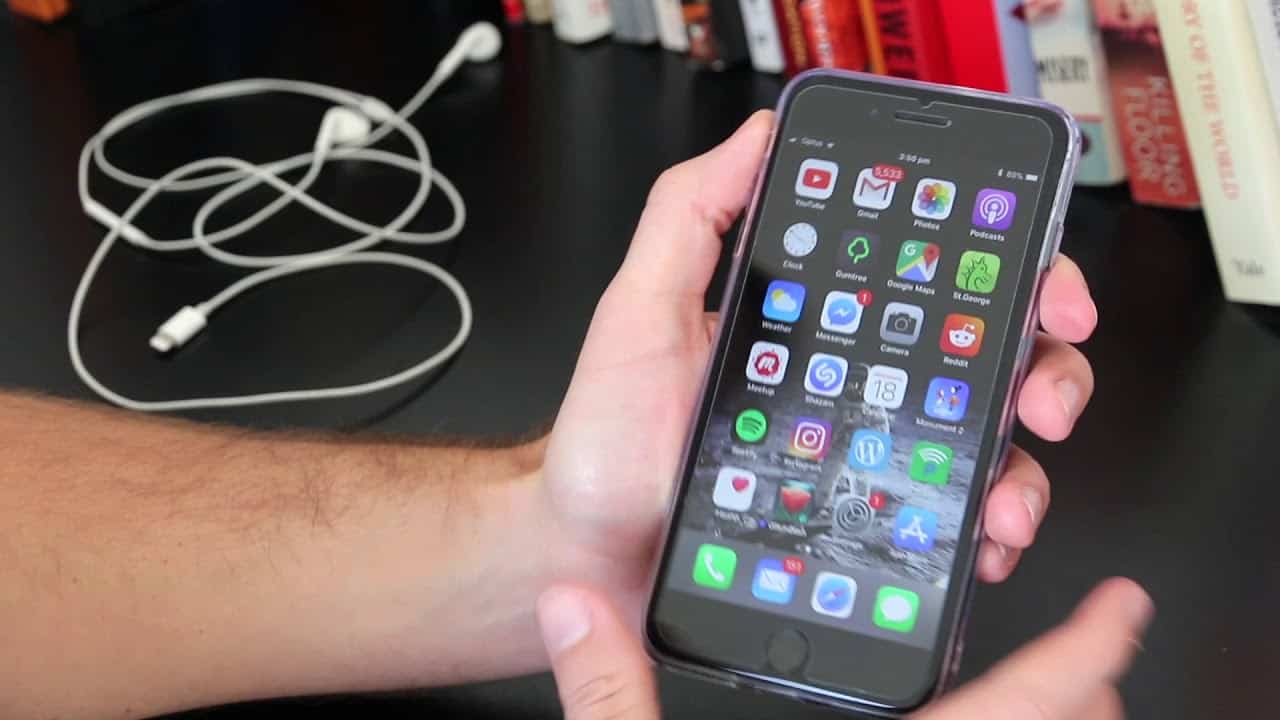 There is no doubt everyone loves to listen to their favourite songs or enjoy some videos on YouTube in their spare time. Well, not everyone has good taste like you, thus using earphones and headphones provide a great convenience to enjoy your favourite stuff. But, lately, most iPhone users have reported their iPhone stuck in headphone mode even after nothing is actually connected at all.
It is quite a common and a basic issue in which your iPhone gets stuck in headphones mode, and your phone stops to provide you with any output from the speakers. Because the iPhone still thinks that some sort of headphones is connected, it completely neglects the phone speakers, and you end up receiving no sound from your phone's speakers. There could be multiple reasons why your iPhone Is Stuck In Headphones Mode, either it could be a bad software update or maybe a normal hardware issue.
Therefore, in this guide, we will help you to find the root cause of this error on your iPhone and also tell you the ways by which you can fix it easily. Thus, stay tuned and read the article till the end to find a fix for your particular iPhone.
Reasons Why Your iPhone Could Be Stuck In Headphone Mode
Before we learn how to fix the issue that's happening with your iPhone, we should learn why it happens and what could be done to prevent it from happening in future. As for the "iPhone stuck in headphone mode" error, there could be plenty of reasons behind that. In the earlier times, when we had headphone jacks on our iPhones, like on the iPhone 6 and earlier models. Most of the time, it used to happen is because of the hardware issues. Well, in case you still have an iPhone that rocks a dedicated headphone jack. You might be having this error because of some dirt or debris stuck in the headphone jack.
On the other hand, as we know Apple ditched the headphone jack since it launched the iPhone 7, the reasons might be different in this case. Hardware issues might not be a major problem here. Instead, there is something wrong or buggy with the software. So, let's learn how you can fix the error if your iPhone is stuck in headphones mode.
How To Solve The Issue
The issue is not that serious, but still, there are plenty of ways which can help you fix it on your iPhone. Not all the fixes might work for you as the root problem may vary from device to device. But, definitely one of them will. Thus, we recommend you to go through all the fixes and try them one by one to find the right fix for your iPhone.
1. Restart Your Phone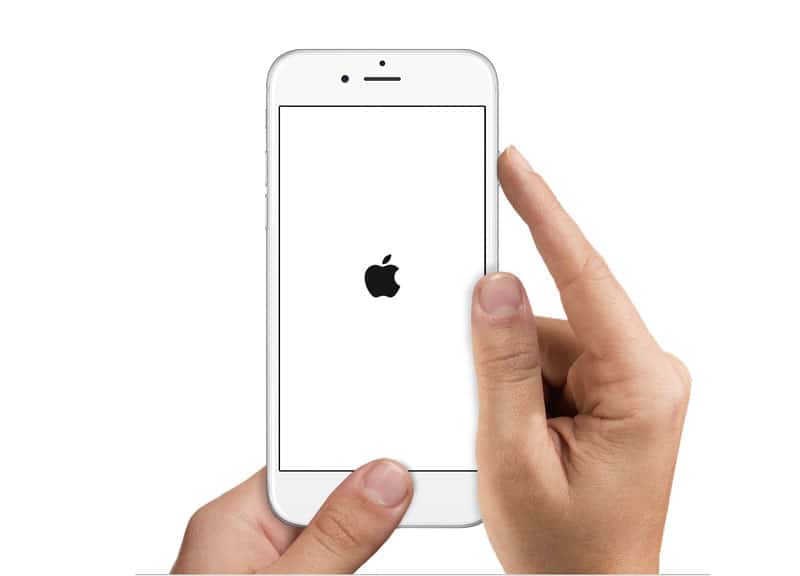 Not particularly for this issue, you can try out this method if you ever face any kind of issues with your iPhone. As most issues with our iPhones are software related and not much severe, restarting or rebooting the device might solve it in one go. Well, most users know very well how to restart an iPhone. However, if you have just shifted to the iPhone league, here are some simple steps for you.
Step 1. Hold the Power button or Wake/Sleep button. (Depends on which iPhone model you are using)
Step 2. After you hold the button for a few seconds, a slider power button will show up on your screen.
Step 3. Slide it all the way to the right to turn your iPhone off.
Step 4. Wait for a few seconds and hold the power button once again for a few seconds. Your iPhone will automatically restart.
2. Clean The Headphone Jack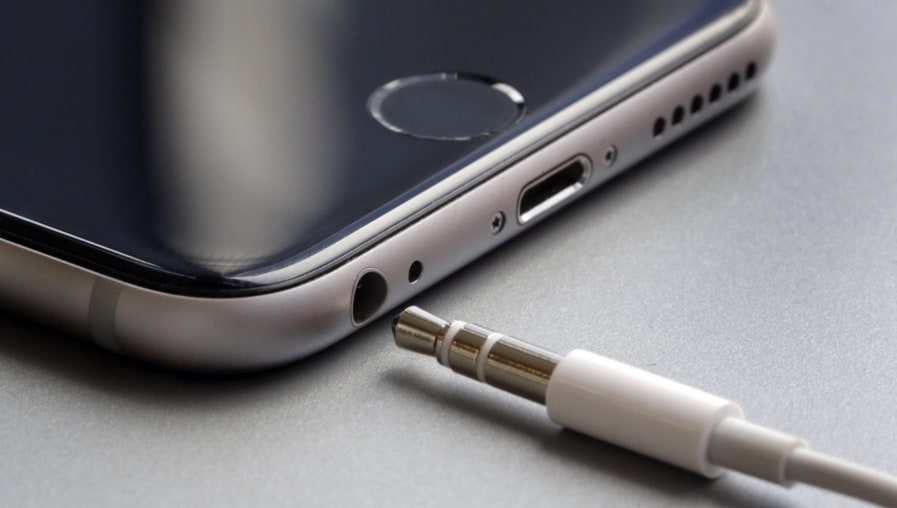 In case you are lucky enough to still enjoy the convenience of a headphone jack on your iPhone. The main reason for the problem occurring with your iPhone is the same headphone jack. As our phones spend a lot of time in our pockets, the headphone jack is the most favourite place for the dust and debris to rest in. To confirm it, grab another phone and turn on the flash. Or maybe just get a torch and try to look inside the headphone jack. It won't be much harder for you to notice if something is stuck inside. Clean it. You can try out using compressed air or maybe a normal earbud will be good enough to pull the dirt out. And, yes, don't use water! Otherwise, If it seems clean to you, you can continue reading the article.
3. Check For Water Damage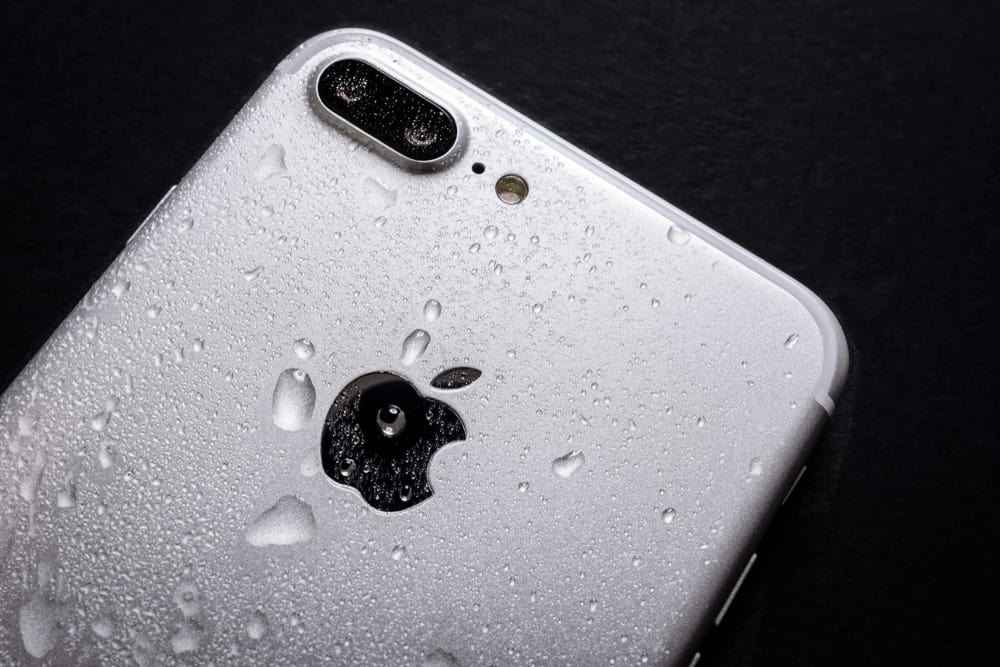 As we just said, don't use water. Maybe that's the actual cause why your iPhone is stuck in headphones mode. You might not have put water inside of it intentionally, but even a tiny droplet of sweat. Most of us like to listen to music while exercising, and there are quite a lot of chances that it might have entered inside the headphone jack in some way and caused some water damage there.
Another reason why this issue can occur is because of excessive humidity in the environment. Due to the moisture in the air, the headphone jack can easily malfunction. It is not much of an issue as you can fix it just by drying up your iPhone. Want to know how to take the moisture out of your iPhone? You can use the silica gel bags and put them all around the phone and leave it for a day or two. Silica gel packets are amazing absorbents and quite effective for this purpose.
If you don't have silica gel packets at home, you can also fix this issue using rice. Because rice also works as a great dehumidifier. Fill a jar with rice and put your phone inside it. Make sure the rice covers up the phone entirely. Leave it there for a day or two, and see if it helps.
4. Try Bluetooth Speakers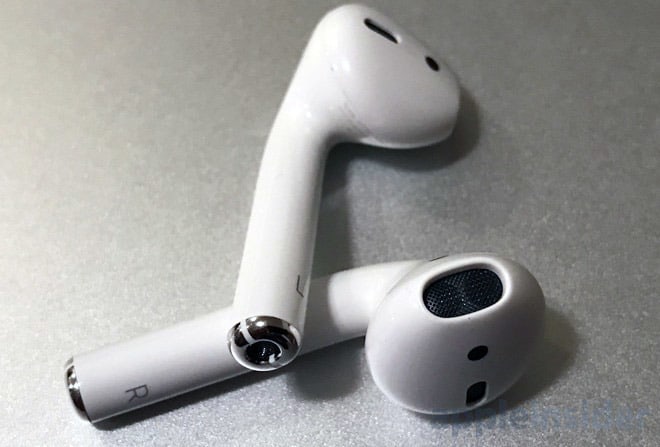 In case you are still experiencing the iPhone stuck in Headphone mode error on your device. You can try out fixing it using a pair of Bluetooth headphones, speakers, or maybe your AirPods. This method is quite effective as lots of users have tried it, and it eventually fixed the audio setting for them. To connect a Bluetooth device, you will need to follow some simple steps.
Firstly, you will need to turn on the Bluetooth on your iPhone. You can either turn it on from the control centre of your iPhone or just find in the Settings. As soon as you turn on the Bluetooth, it will show up all the nearby available devices. Choose the one you own and pair it with your iPhone. After making a successful connection, try to play some songs to check if the audio output device is changed or not. If the Bluetooth speaker/Airpods works fine, the issue is resolved. Now, it is your choice to enjoy the music over the speakers or just disconnect. If you are facing sound issues in your AirPods, then you can follow the steps mentioned in this article on Fix AirPods Connected But No Sound.
5. Update iOS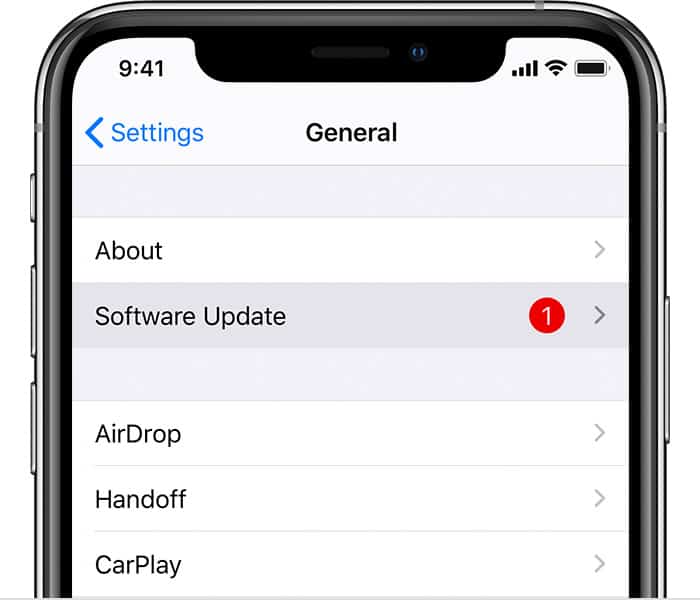 One major reason for this to happen with your iPhone can be a buggy software update as well. Sometimes, there are small bugs in some iOS versions that only Apple can fix for you. So, if that's the case happening with you, you can easily fix it by just updating your iPhone to a stable version of iOS. To check if there's an update available for your iPhone and download it, follow these simple steps.
Step 1. First of all, go to Settings.
Step 2. Scroll down a little bit, now tap on the General Tab.
Step 3. Now, inside the General Settings, tap on Software Update.
Step 4. If there is any update available for your device, the iPhone will show it on this screen.
Step 5. If yes, then tap on the Install Now button and follow up the instructions.
6. DFU Restore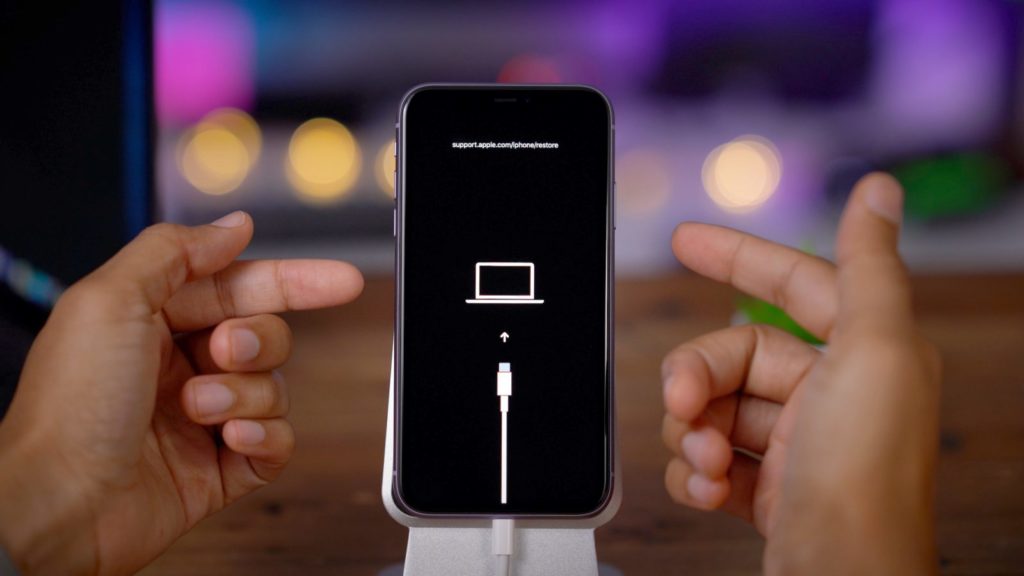 In case any of the above methods didn't work well to solve the "iPhone stuck in headphone mode" error for you. And, there are no updates available for iOS as well. Then the most obvious reason is that you have corrupted some files on your current stable version of iOS. Usually, this happens when someone tries to Jailbreak iPhone. Most probably you have done it with your iPhone successfully. Otherwise, there would not be any such problem because dead iPhones don't show up errors at all.
Well, the Jailbroken iPhones provide you with some functionalities to tweak up your phone's settings here and there using Cydia. Maybe that's the root problem why your iPhone is stuck in headphone mode. Don't worry; we will teach you how you can fix this issue by restoring the original iOS settings using DFU mode restore.
Before proceeding, make sure to make a backup of all the settings and important data on iTunes. If done already, follow the steps.
These following steps will help you to put your iPhone in the DFU mode:
Step 1. Hold the Power button of your iPhone for a few seconds.
Step 2. Keep holding the Power Button and simultaneously hold down the Home button as well. Keep holding it for almost 15 seconds.
Step 3. Now, let go off the Power button while holding the Home button for ten more seconds.
Step 4. If done properly, your device should show you the Connect to iTunes Screen.
Step 5. Simply, connect your iPhone to a computer and open the iTunes software. You can either restore the whole iOS or choose to restore your iPhone manually as well.
To Restore iOS settings, follow these steps:
Before choosing this option, there are some essential steps that you should follow before proceeding.
● Make sure you are running the latest version of iOS on your computer.
● Backing up the current data on iTunes is very important, in case you need it in the future.
● Make sure the transfer and sync are in a healthy state between your iPhone and the computer.
Steps for Restoring your iPhone
Step 1. Make sure the iPhone is connected with your computer properly.
Step 2. If yes, your iPhone will show up in iTunes. Click on it.
Step 3. Go to the Summary Tab.
Step 4. Inside this tab, you will find the Restore button.
Step 5. As soon as the process gets completed, it will restart your iPhone as a fresh new device.
Step 6. Follow the on-screen instructions and set up your iPhone settings. That's it.
7. Other Methods
If none of the methods is working for you and you are still facing the "iPhone showing headphones connected" issue on your iPhone. We suggest you try putting your iPhone into Airplane mode for a few minutes and then turn it off. Sometimes these small fixes can do wonders as well. If the issue is with your headphone jack, you can try to plug in and out your headphones several times and see if it fixes the problem.
Well, if none of the methods work and still the issue is not gone, our last hope is to contact Apple's customer care and ask them for a solution. If there's Apple Support nearby, you can also meet some technician there for the best advice.
Conclusion
Although the "iPhone stuck in headphone mode" error is not a big one, it feels quite irritating to use an iPhone with no sound. Hence, we have covered all the possible methods and fixes that could help you solve this issue in minutes. However, if nothing helps, contacting Apple Support is the last option available.
In case any of the methods or fixes worked for you and solved your issue, we would love to hear from you. Apart from that, if you have any other queries about your iPhone or any kind of suggestion, feel free to comment down below and let us know.