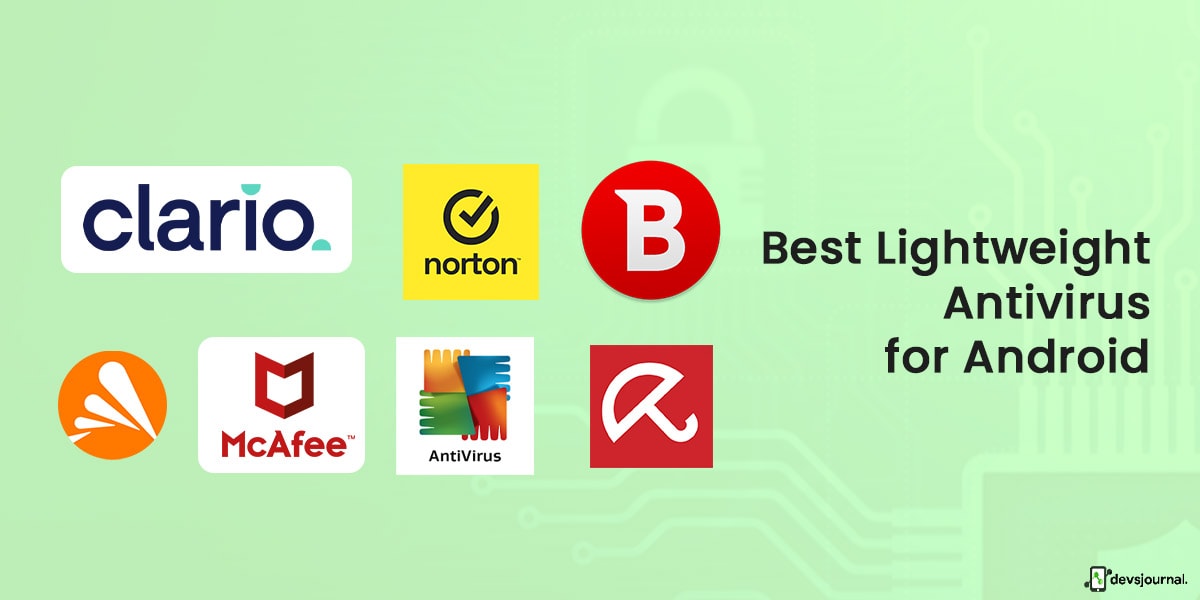 Antivirus is an important asset for any digital device, whether a PC, tablet, or Android phone especially against cyber threats. Antivirus provides you robust protection against threats like ransomware, malware, viruses, etc.
But these are not the only things that antivirus does. It also helps you keep your browsing time safe by blocking unsafe websites and sketchy pop-ups and screening your email to avoid mishaps. These days most antivirus are made as per the O.S compatibility, that is why you may have seen antivirus for windows, antivirus for MAC and antivirus for android.
An antivirus also helps you protect your privacy which is of utmost importance in this digital age. If you are looking for a good antivirus for your device, here is a list of the best lightweight antivirus for Android.
7 Best Lightweight Antivirus For Android
1. Clario Antivirus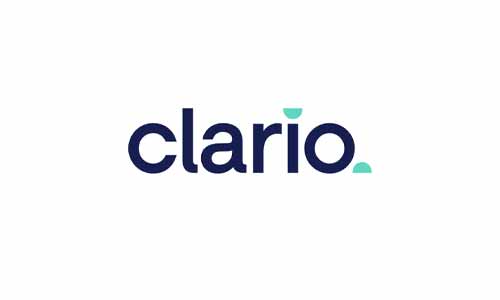 Clario antivirus software for Android automatically blocks malicious apps from spying on you alongside offering multiple protection tools.
Clario is a one-stop shop for all your security needs, including antivirus (one of the best Mac antiviruses) via Bitdefender's engine, NordVPN-powered VPN, private browsing, ad blocking, anti-tracking, identity theft protection, and more.
While this may appear intimidating to newcomers, Clario sells itself heavily on its ease of use. There is one significant caveat. Clario is available for Macs (Sierra 10.12 or higher), Android, iOS, and Mac-based browsers (Chrome and Safari), but no Windows version is available. But that's coming soon.
The unusual design of the desktop build immediately drew my attention. Instead of the usual boring grey background on the login and other intro screens, Clario has pictures and looping videos of people, such as a young girl kissing her father and a couple on a bicycle. The message appears to be, 'We're not just for geeks.'
Clario has a good idea with its unified and simple approach to digital security. The app protects users from many online threats while not confusing them with technical jargon. Instead, it simplifies everything and works flawlessly underneath the hood.
PROS —
Much cheaper plans
Easy to use
Good Customer support
Best for masking browsing data
Password Leak Alerts
Daily Security Check
CONS —
Inconsistent features across different platforms
Not available for Windows
2. Norton Mobile Security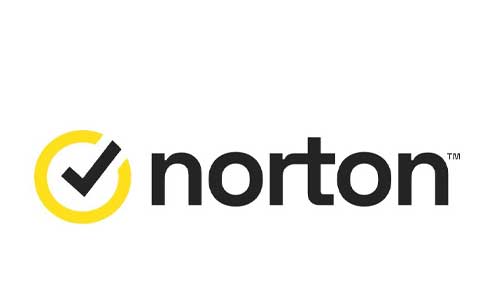 Norton Mobile Security (formerly known as Norton 360) provides the best malware protection of any Android antivirus app we evaluated.
Unfortunately, it no longer offers anti-theft capabilities, contact backups, or the Link Guard malicious-link filter.
Norton also eliminated Norton Mobile Security's free tier, which was the best of all the Android antivirus apps we recently evaluated. This has been replaced by a $15-per-year security-only app for a single device.
A medium-priced option called Norton 360 for Mobile adds limitless VPN service and "dark web" monitoring of your personal information for $50 per year. Norton 360 Deluxe, which costs $105 a year, is part of Norton's antivirus lineup and allows you to protect up to five Android, Windows, Mac, or iOS devices like iPhone 13.
These subscriptions are available for purchase directly via the Norton app, including a 14-day free trial period. Norton's unique App Advisor checks your device's programs for excessive data usage and unusual behavior. It also examines Google Play apps for security and privacy issues before allowing you to install them.
PROS —
Perfect virus detection
App Advisor outperforms the competition
Intuitive design
CONS —
No more anti-theft features
No longer a free tier
3. Bitdefender Mobile Security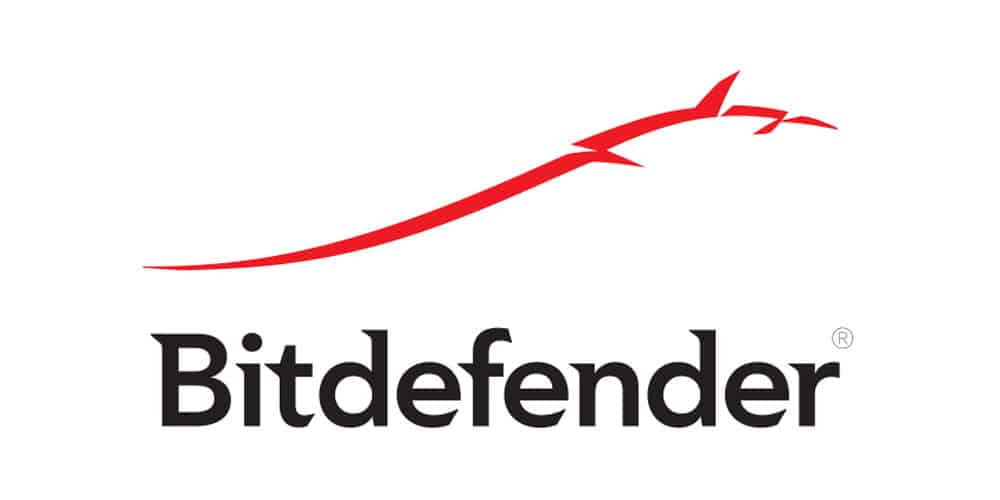 Bitdefender develops antivirus software for both computers and mobile devices.
Bitdefender Mobile Security provides an app that works on Android and iOS operating systems. They're not the same as what you'd get on a Windows or Mac computer.
Bitdefender is a well-known security vendor. The company is consistently near the top of independent testing labs' rankings (the seriously in-depth affairs that compare the relative strengths of different antivirus engines). Bitdefender received high marks in both major independent labs' most recent rounds of testing (AV-Test and AV-Comparatives).
Furthermore, as we've seen on Android, Bitdefender Mobile Security is feature-rich and reasonably priced. The case for iOS is less compelling because you only get two pillars of defense – anti-phishing and privacy monitoring – but it may still be worthwhile.
Overall, Bitdefender Mobile Security for Android provides everything you need in a mobile security app: an effective anti-malware scan, web protection, and a VPN for andriod devices. It even has excellent anti-theft tools, which Norton does not have. Unfortunately, Bitdefender's design is on the simple side, but this does not prevent it from providing excellent protection.
PROS —
Top malware protection
Affordable premium version
A plethora of useful features
Minimal system impact
CONS —
VPN options are unlimited
4. Avast Mobile Security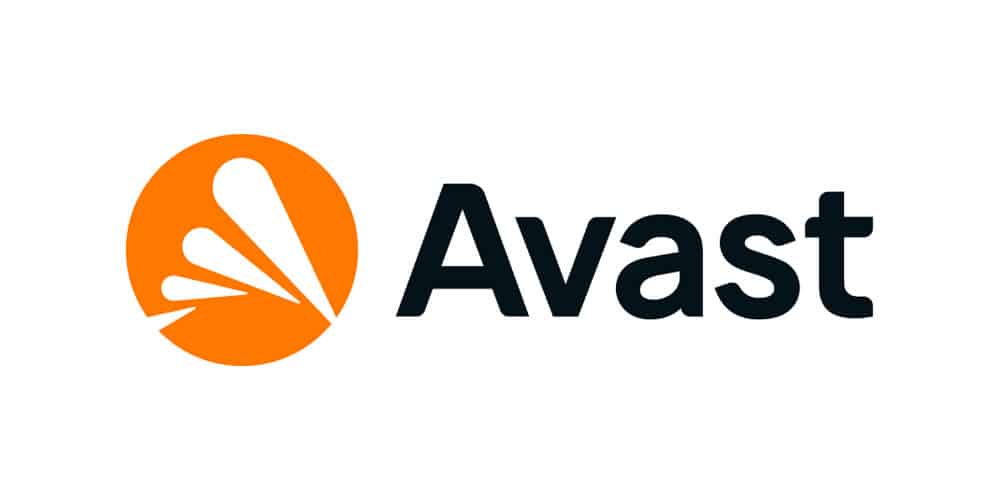 Avast Mobile Security provides adequate protection for Android devices with a minimal performance impact.
While the Free version is ad-supported and goes beyond the basics, the Premium version adds several extras, and the Ultimate edition ties everything together by including Avast SecureLine VPN.
Although it takes longer than the others to scan a device fully, Avast Mobile Security is one of the best Android antivirus apps. Avast Mobile Security comes in three flavors to suit a wide range of tastes and budgets.
Everything begins with a free app that you pay for by watching advertisements. In addition to malware scanning, Mobile Security Free includes luxuries such as Avast's Photo Vault, but it only holds 10 images. 
It also has Hack Alerts, which check to see if your email address or password has been exposed online, and the Malware Force Uninstaller, which removes pesky unwanted apps.
Avast has a free ad-supported version and upgraded mobile security apps for everyone. It offers good malware protection and scans with minimal overhead, but it can be slow when scanning a phone. While Bitdefender Mobile Security offers superior protection, Avast Mobile Security is designed for those who need a VPN and a mobile antivirus.
PROS —
Many popular browsers are supported by web protection.
Effective malware protection.
A massive feature set.
Lock, wipe, and alarm can all be done remotely.
Network Analyzer and Privacy Adviser
SMS commands with great power.
Free.
CONS —
There are no spy camera options.
The web interface is perplexing.
Anti-theft setup is extensive.
Problems with the lock screen.
5. McAfee Mobile Security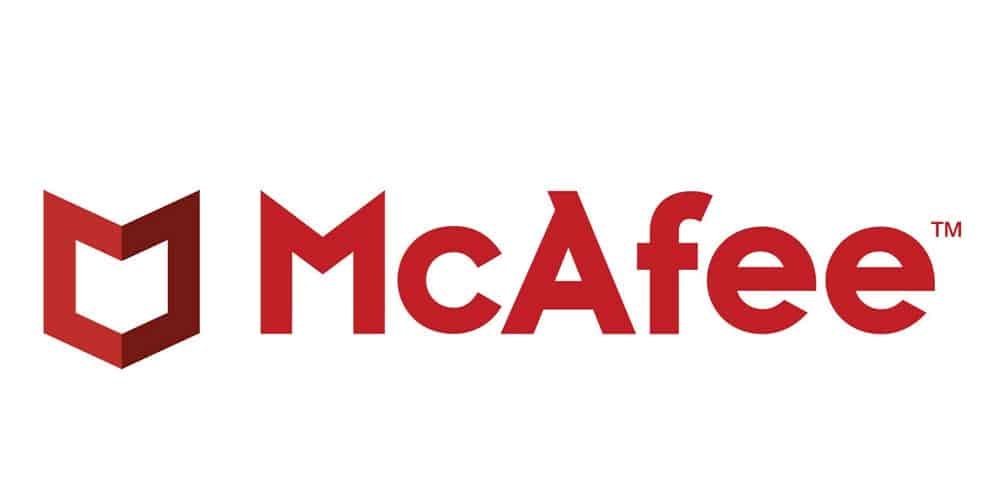 Most security firms reserve firewall protection for their full-fledged security suites, but McAfee includes it right in the standalone antivirus.
This is the unique feature of McAfee antivirus. During testing, the firewall successfully concealed all ports and resisted the web-based attacks we threw at it.
Because the built-in Windows Firewall can perform the same function, this test is only meaningful if a third-party firewall fails it. Although there are less expensive online antivirus options, McAfee antivirus provides a lot of features for your money, including access to McAfee's secure VPN, True Key password manager, and encrypted storage.
We were impressed by how effectively it provides online security while not interfering with your internet speeds or browsing experience. However, McAfee is not without flaws: the website, app, and pricing plans are confusing and disorganized, and the Web Boost/App Boost features can be disappointing.
However, McAfee's antivirus software is hard to beat if you're looking for antivirus software to protect all of your devices at a reasonable price. Overall, if you are using this antivirus for a single device, McAfee offers protection at a very compelling price.
PROS —
Offers the application for all devices – Windows, macOS, ChromeOS, Android, and iOS
Virus protection guarantee
The Protection Center promotes increased security.
CONS —
Slow scan on Windows
Mac version may lack some of the features that are there on the Windows
6. AVG Mobile Antivirus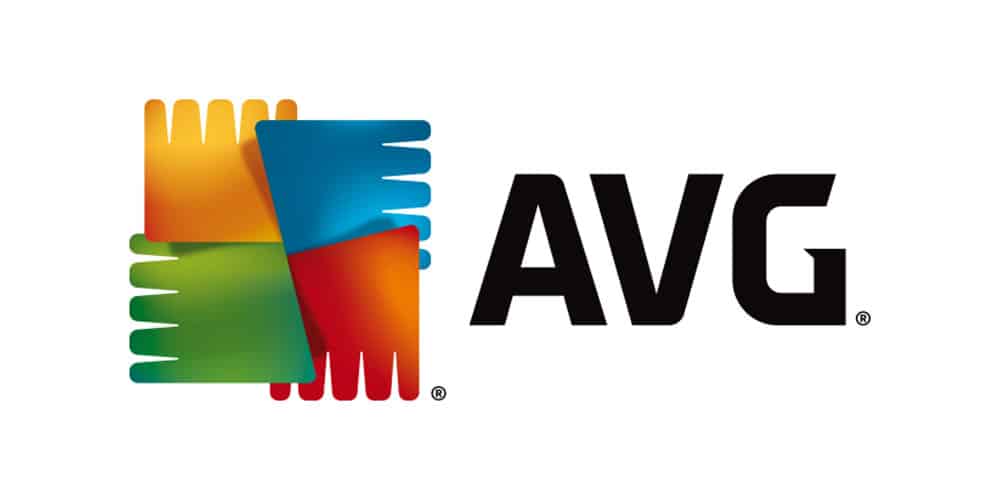 AVG AntiVirus is a comprehensive anti-malware suite for Android. The app's clean interface is simple, and its outstanding anti-theft and data protection tools provide numerous safeguards against personal information theft.
Furthermore, at $14.99 for a one-year premium membership, AVG is less expensive than Norton Mobile Security or McAfee, which are twice as expensive.
AVG AntiVirus Pro, however, may leave you cold if your primary concern is complete malware protection. The suite's malware detection rate of 95% was the lowest of any Android antivirus app we recently tested.
In comparison, Bitdefender Mobile Security and Kaspersky Internet Security for Android achieved 100% detection rates. (Avast Mobile Security came close with a 99.9% detection rate.)
It was also irritating that AVG divided several useful features into separate apps. Although the apps can be launched without issue from AVG AntiVirus, they clog up the task menu and app drawer.
Overall, we favor Avast Mobile Security because of its superior malware protection, extensive anti-theft and privacy-protection feature set, and high level of customization. AVG AntiVirus Pro is maybe your app if your primary concern is privacy.
AVG mobile antivirus can be cheap, but it doesn't offer much special over another mobile antivirus. Nevertheless, it is a great antivirus from the perspective of value.
PROS —
Clean UI and interface, making it user friendly
Well-priced and cheaper than other competitors
Really good privacy protection tools along with theft protection
CONS —
Subpar malware protection
Several features are broken down and embedded into different applications
7. Avira Antivirus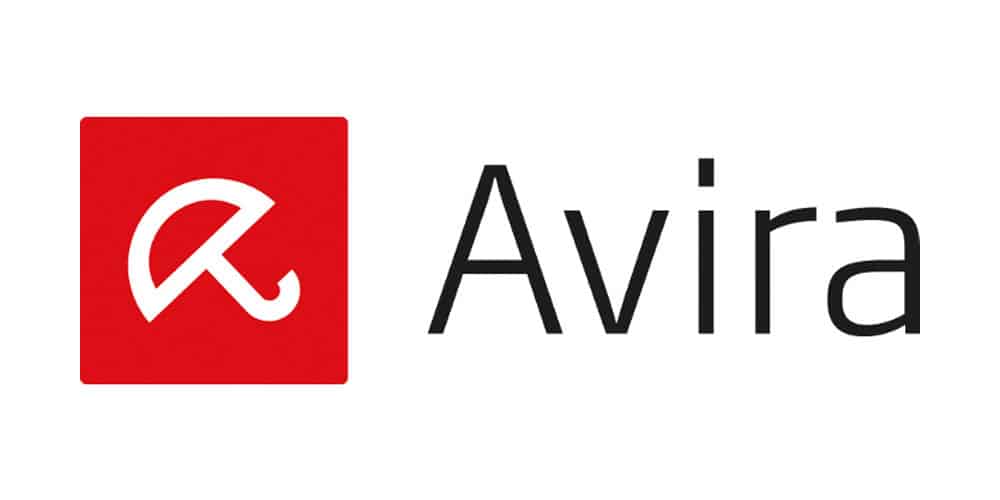 Avira is primarily marketed, known, and used as antivirus software, but a full suite of Avira products is available. Although many of Avira's tools can be purchased separately, almost all are included in the company's Prime subscription.
Avira's free software typically includes a stripped-down version of many features. However, it will advise you to upgrade if you want to maximize your potential. Using free software, for example, will only clean a subset of what the Pro plan allows.
Even though an Avira Free vs. Prime comparison shows that Pro provides slightly more real-time malware protection, it is still primarily a basic antivirus tool. On the other hand, Prime is a comprehensive utility suite that improves your PC's performance while providing superior security.
The software installs with a single click and is equally simple to use. The ability to use the same subscription on up to 5 different devices makes it a great value for money.
It's an excellent and cost-effective option for almost anyone looking for antivirus software. The free version is generous, and the Prime version is excellent overall security, privacy, and performance-enhancing product.
PROS —
Has a free plan with a decent amount of features
Great UI interface and is user-friendly, making it easy to use by everyone
The Prime version is feature-rich giving an extra option for people who want more
CONS —
The features can vary between the device platform
The Prime version can be a little costly
Conclusion
Antivirus is important to keep your device safe from increasing viscous attacks like spoofing, authentication attacks,etc. Antivirus nowadays is not only for protection from viruses, malware, and ransomware, but it is also useful for privacy protection and theft protection. You must know what you are looking for to get the best antivirus.
You can easily spend unnecessarily on features that you might not need. It is better to get an antivirus with a free plan with basic protection if you are worried about online activity.
For enterprises or businesses, it is always recommended to get a robust antivirus for complete protection. I hope this article has given you a complete rundown of the best android antivirus in the market.