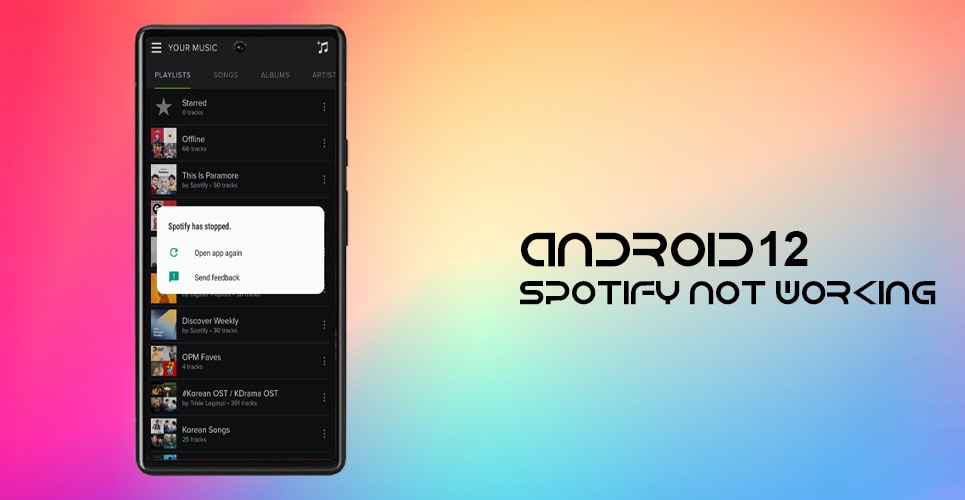 Whether you are a musician, an avid music aficionado, or a casual listener, there's no denying the integral part played by Spotify in our daily life. The ever-so-mundane bus rides to and from high school or office would hardly be bearable without this unassuming app on our phones keeping us company throughout the ride. A really bad day is when you board your daily commute to work, plug in your headphones, and fire up Spotify once to realize there's some issue.
One Google Search will let you know that you are not the only one facing the problem. In fact, since the Android 12 OS update, numerous Spotify users have been raising their voices about one thing: the Spotify app keeps pausing without any trigger. This can be quite a menace if not dealt in time. In this article, we have tried to narrow down the potential causes for the issue and the plausible fixes right afterward.
Why Does Android Spotify Keep Stopping?
While a slew of issues could be at the root of why Android Spotify keeps stopping, pinpointing the exact reason behind your device's malfunction is tricky. So, to make things easier, we have narrowed down a few potential causes. Try to check off the ones not applicable in your case, and the few options you are left with, try to deal with them aptly.
Here are the potential causes behind Android 12 Spotify stopping time and again:
Weak or unstable internet connection is one of the biggest and most commonly noticed culprits behind why Android 12 Spotify keeps stopping without notice. So, try switching networks to ensure that is not the case with your device.
Outdated versions of the Spotify app can also cause a slew of problems in your daily user experience, so if you have pending app updates, head to Google Play Store at this very moment and get them fixed. In case you are facing issues with updating the app, read our guide on how to fix that issue.
Spotify servers, if they are down, can lead to your songs and tracks stopping numerous times in inconvenient ways, so do check once if that is the case.
Old Android Operating Systems can cause Spotify along with numerous other apps to misbehave. It is essential to keep your OS updated at all times to have all the latest patches and bug fixes downloaded.
Low battery and Power Saver Mode are both potential culprits that can slow down the functionality of power-draining apps such as Spotify. So, put your phone on charge and you should be good to go.
Bugs in the Spotify app are yet another reason behind you not being able to use Spotify to your heart's content, so make sure you get rid of all possible bugs from the system by installing a fresh copy or keeping it up to date at all times.
What to Do if Android Spotify Keeps Pausing?
If you are wondering what to do if and when Android 12 Spotify keeps stopping mid-track, there are quite a few ways to aptly deal with this problem, so try to go through each method one by one till you find the one that works best for you. Here is how to fix Spotify pausing:
1. Log Out and Log Back In
If you are unable to use Spotify and the Spotify app keeps pausing, logging out and then back in might be able to help. If tracks crash no matter what you are trying to listen to, this could be a viable fix. Here's how to go about it:
Tap on the Settings icon in the top right corner of the app.
Scroll to the bottom, and click on Log out.
Log back into your account by putting in your credentials.
2. Restart the Device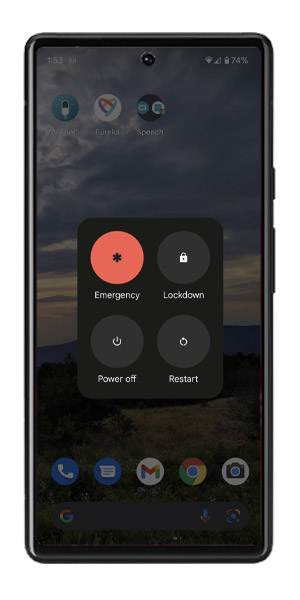 This is a step further than restarting the Spotify app. If your music keeps halting midway on Spotify, try restarting your phone immediately. Once it turns back on, try to fire up the app with proper internet connectivity. Often, something as simple as this turns out to be effective.
3. Clear App Cache and Data
This is just a staple for such technical problems pertaining to electronic devices. Wiping away the Spotify app data and cache will rid your phone of existing issues with the app. This will essentially offer you a fresh start altogether, and the best part is, that the steps are quite easy to execute.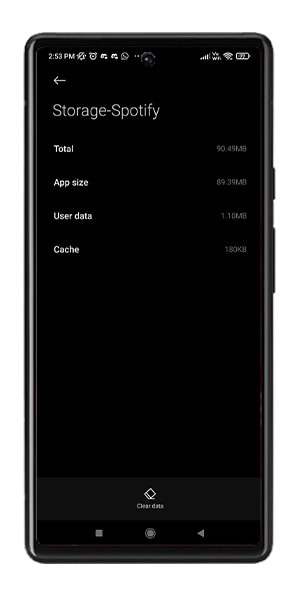 Here's how to clear Spotify app data and cache:
Navigate to Settings, followed by Apps/App Manager.
Tap on See All Apps.
Scroll down to locate Spotify, and go to its Storage section.
Click on Clear Cache and Clear Data.
Select OK.
Restart the phone.
4. Switch Networks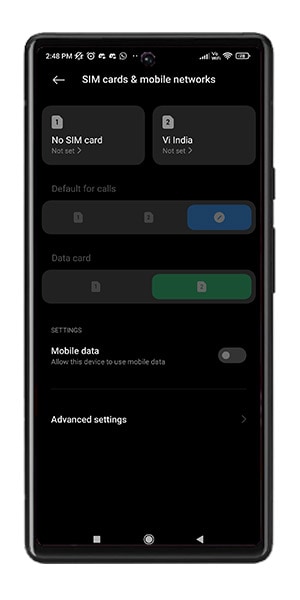 One of the simplest and easiest ways to understand if it is your network causing all these issues is to switch to a different connection for a while and gauge if Spotify's songs are still stopping. If your Android 12 Spotify keeps stopping, try to ensure that you are connected to a fast and most importantly, stable internet connection.
Otherwise, whatever you try to execute on this app as well as any other app requiring internet, will inevitably freeze, glitch, or lag. Try switching to a different network and understanding if Spotify starts to work fine.
5. Turn Off Battery/Data Saver Mode
This is an easy yet effective way to fix the situation if Android 12 Spotify keeps stopping. This involves a step or two at best, and yet manages to do a great job of remedying the recurring issue. Simply turn off the Power Saving Mode on your phone to ensure your phone works to its fullest extent. Power Saving Mode limits battery usage drastically, thereby hindering the normal functionality of the OS.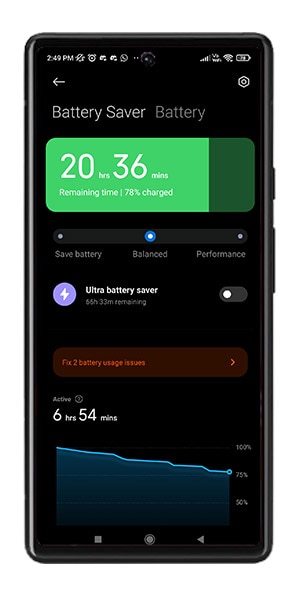 Here's how to turn off the Battery or Power Saver:
Navigate to Settings, and choose Battery.
Turn off the Power Saving Mode.
Another way is to launch the notification bar at the top of the screen and expand on the options, till you see the Power Saving Mode. Then, simply turn it off.
Alternatively, if your Low Data or Data Saver Mode is turned on on your device, this could be the reason why Android Spotify keeps stopping. Restricted data usage leads to malfunctioning apps and features requiring intensive data transfer.
If you want the Data Saver option on Android, follow these steps:
Open the Settings app.
Navigate to Network and Internet
Turn off the Data Saver Mode.
6. Check for Software and App Updates
If your Android 12 Spotify keeps stopping, it could mean that you have pending updates for the app. An outdated Spotify will eventually give up, and that's when you will start noticing lags and glitches. It's best to manually be on the lookout for updates, in case your automatic updates betray you.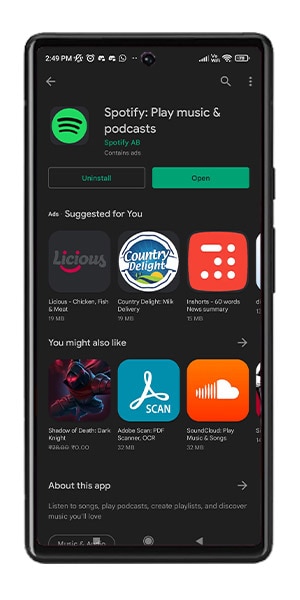 Here's how to update Spotify:
Go to the Play Store.
Locate My Apps and Games.
Select Updates Available.
Search for Spotify.
If you see pending updates, tap on Update, and your Spotify will be up to date.
Alternatively, if your Spotify app keeps pausing, ensure your device is currently up to date, and that no updates are missing. Keep checking for software updates.
Here's how to update your OS:
Open Settings, and navigate to the System section.
Select System Update and your phone will scan for pending updates. Download and install it immediately if any is available.
Reboot the phone.
7. Check if Spotify is Down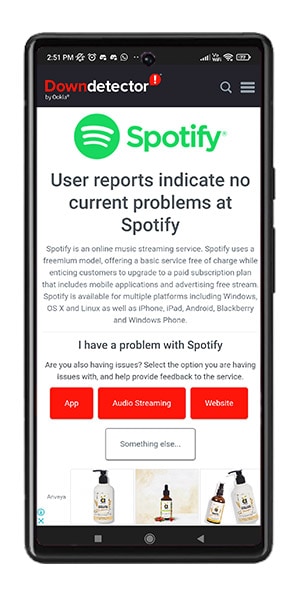 Before attempting complex or time-consuming troubleshooting steps, try to understand if the issue is with the Spotify servers, in which case you need to wait for the servers to be restored.
The simplest way to check on Spotify is to go to DownDetector's status page. If you follow Spotify Status on Twitter, you will get regular updates on Spotify's current status. This will let you know if there is anything to worry about at all.
8. Reinstall the App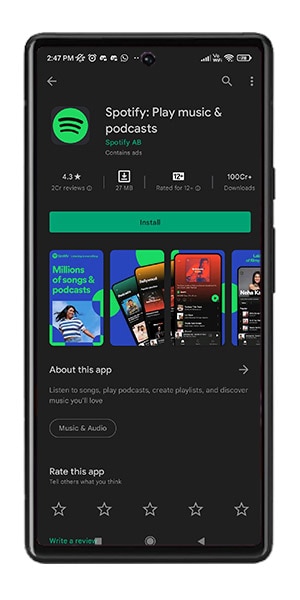 If you are facing issues even after updating the app and restarting the phone, you might need to try the most popular way out which is to delete and reinstall the app. If the issue of Spotify pausing time and again persists, try deleting the app altogether, and reinstalling it from Play Store. Here's how to go about it:
Press and hold on the Spotify app, click on the 'Uninstall' option that pops up either at the top or by the side of the icon.
Go to Google Play Store, and search 'Spotify'.
Download the first app on the search result page.
Conclusion
That's all there is to know about what to do if your Spotify app keeps pausing on your Android 12 device. We hope this was helpful in letting you work out the issue by yourself without any external professional help. The steps are easy to follow and self-explanatory, so as long as you go by the trial and error method, you are good to go!