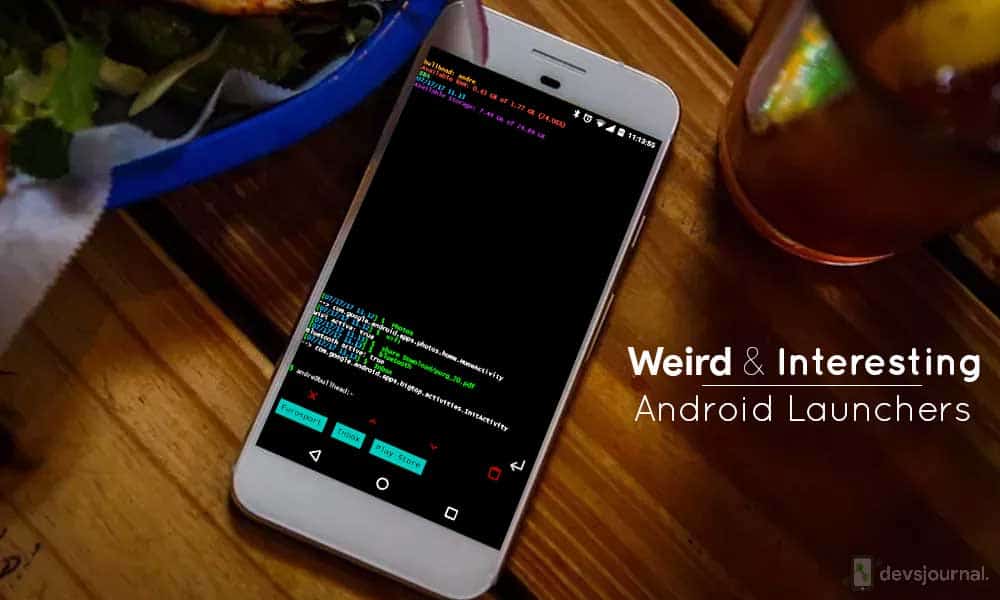 What's good about Android is it is an open source platform. It gives users a huge amount of freedom in many ways they interact with the OS, unlike iOS. A big part of that is UI customization. Android allows you to change every single element of the UI in one way or another. You can choose new icons, new animations new wallpapers and the list goes on. In fact, we're just getting started.
Some Android launchers completely transform the UI of Android to the point where it doesn't look like Android at all. And that's the beauty of it all. So, if for some reason, you're too bored with the traditional interface, we've got a list of launchers that will give you a new perspective and a breath of fresh air. So here it goes.
Top 5 Interesting Android Launchers on Playstore
1. Aio Launcher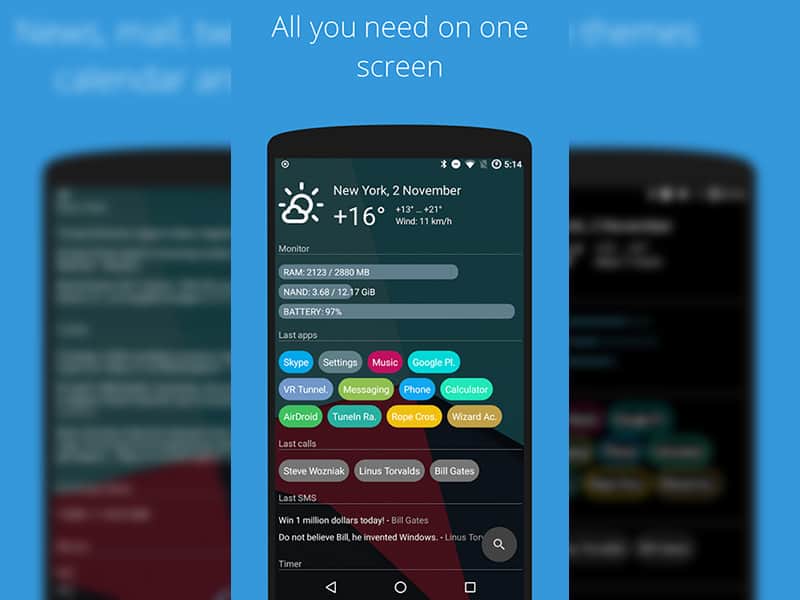 In a nutshell, Aio launcher is "All you need on one screen". It's built on the premise that users shouldn't have to go through the pain of navigation and taps and clicks. Everything is there on the home screen in a vertical feed form. So, right from the start, you'll see a bunch of stuff like frequent apps, search bar, calendar, mail, weather, system monitor all in the feed. You can arrange these sections in different ways as you like. You might be thinking, where will my apps go, well they won't vanish in thin air we tell you.
They will be presented to you in Action Launcher style Quick Drawer. Just swipe from the left and it will come out. Just remember that there are no icons in this UI whatsoever. Aio launcher focuses on information. And that is what you'll get. Like we said, this is not a traditional Android launcher list, so be prepared for weird stuff. Aio launcher is free to try and doesn't come with a price tag.
2. Computer Launcher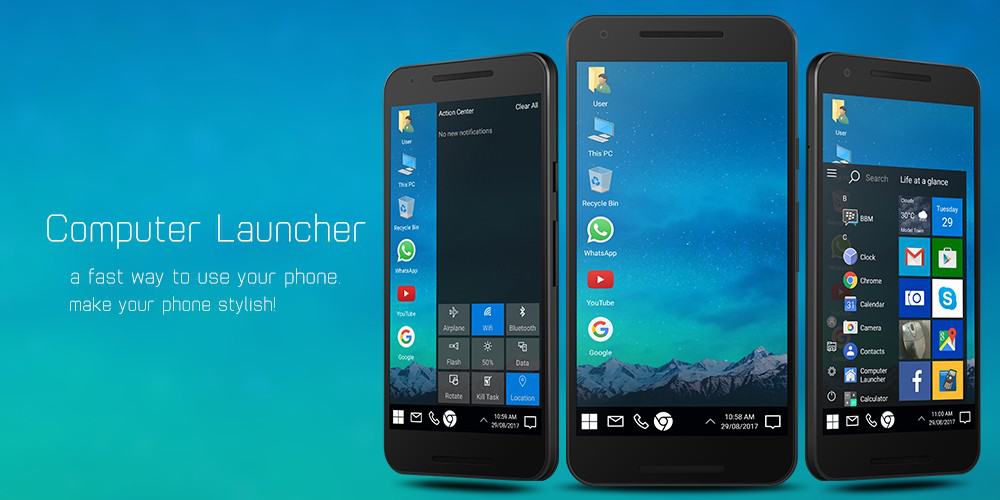 Next up is Computer launcher. This launcher essentially turns your Android phone interface into a miniature Windows PC-like theme. If you're a PC or laptop guy, you would feel at home with this launcher. It borrows features like the Start menu, tiles, File Explorer, functions such as copy, paste, and the Task bar of Windows OS. The added advantage is you'll get multitasking with some apps that can be opened in windows. There's also a network sharing feature for files over FTP/LAN built in to the launcher.
Plus there's a lot of themes and wallpapers as well. For more features, we'll leave a link to the launcher below if you fancy this. And if you're into Windows mobile, there are many launchers that mimic that look and morph your Android into a Windows mobile interface. One of them worth trying is Launcher 8 WP-style.
3. T-UI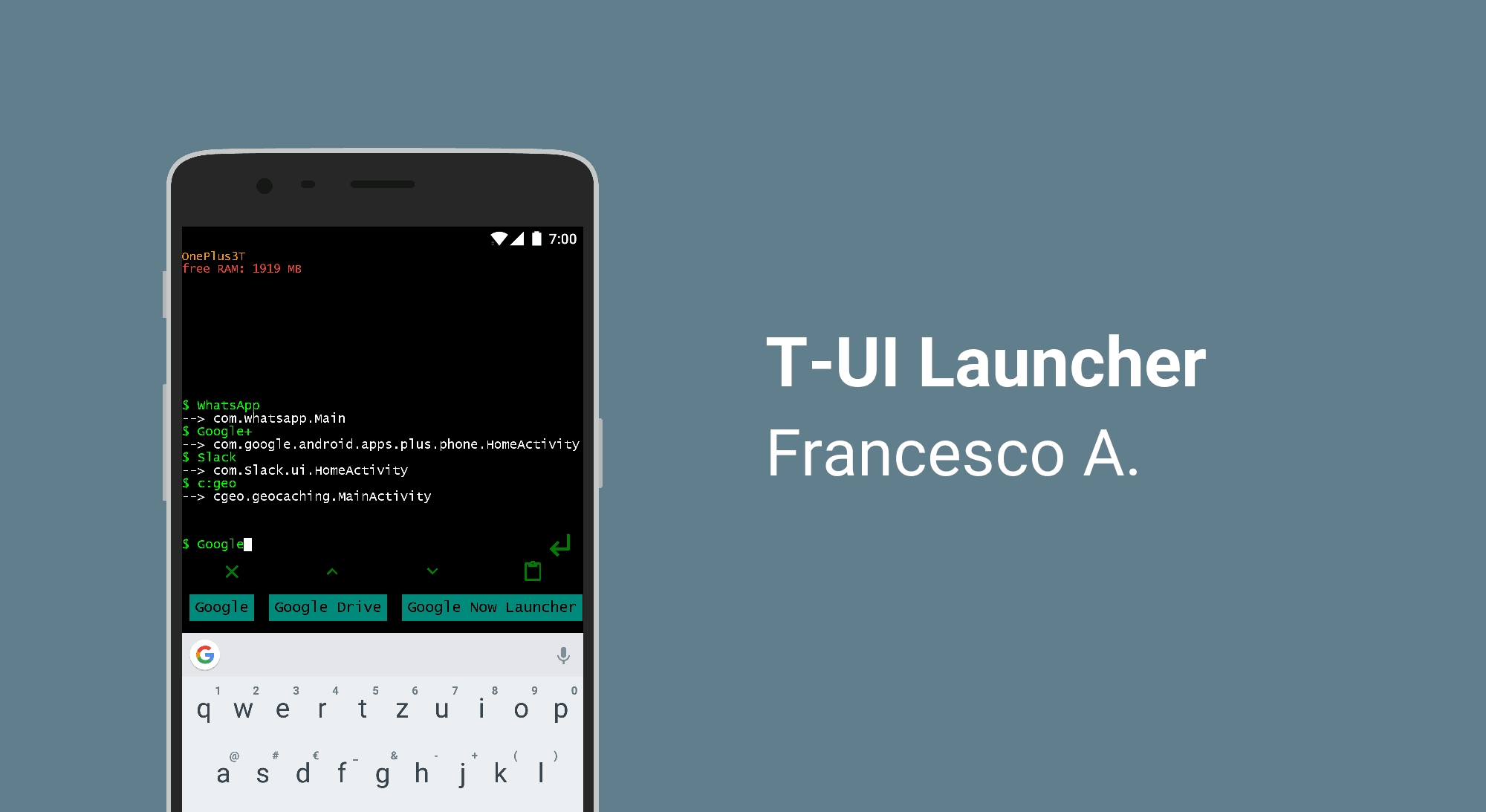 IF you're from the 1990s and really adored DOS operating system and long to use it on your phone, this is it. T-UI transports you to the DOS era with a complete removal of the Android theme. You'll be looking a the black command line interface that you loved staring at for hours right on your phone. You'll be using your keyboard a lot for this launcher. It comes with commands that you type in for desired results.
Below is the list of commands:
• uninstall [app]
• sms [contact] [text]
• call [contact]
• calc [expression]
• search [google, playstore, youtube, files]
• wifi
• flash
• share [file]
• mv / cp [file] [dest]
+ many other Linux commands
4. Lens Launcher
This is a very weird and gimmicky launcher on Android. But if you're out trying new stuff, why not try this one as well. Lens launcher puts all your apps on the home screen but not in Chinese UI style. Instead, here app icon size is related to how many apps users have installed on their phones. Here's the weird part. Icons can be sized down to the point they are almost not visible. You must be thinking how are users supposed to see such small icons? That's where Lens launcher gets its name. It comes with a zoom lens that is activated by long pressing the screen. If you're thinking of impressing of your friends with some Android sorcery, try this out.
5. Gravity Launcher
The gravity launcher brings gravitational force to the Android world and lets your apps experience the perils of the mortal realm. Once you install it, the home screen is blank. But on tapping the central on-screen button, your apps fall from the top of the screen and land with a thud (minus the sound) on the navigation bar. They pile up over each other in a haphazard way and whichever way you tilt your phone, the whole baggage of apps shifts in that direction. Not very useful but something drastically different to try out. We'll leave a link to it if you're confused about the launcher so you can see for yourself.
Android is a big ecosystem and there are literally hundreds of apps being launched every day. Further, let us know if you've found a gem while sifting through the huge megastore of free apps.