The cross platform mobile messaging app, Whatsapp, is now in a new avatar. WhatsApp, the most popular messaging application of smartphone, has released many new features in recent update of August 24. WhatsApp has rolled out v2.12.250 to Android users, which brings a number of features to the popular messaging app. However, the new version is only available on its website and not out in Google Play Store yet. Google drive backup is back. It backs up your entire WhatsApp directory along with all images,videos, audios & chats.The update consist of following things:
Custom notification for individual chat.
Mark chat as unread or read
New emojis.
Emoji's with different color.
Also Read: 10 WhatsApp Tricks that you might not know.
1. Custom Notifications:
One of the best feature is we can set different notification for each contact or groups.Also we can mute the single contact for 1 year.So we can easily recognize the newly arrived message by listening to notification tone.Also we can set different notification tone and different call ringtone for each contact.
2. Mark chat as unread or read:
We can also mark chats as read or unread.Just tap on the chat and set tap on the last option. If you mark as a unread,the message count will appear next to the chat and it will be there until you click on it.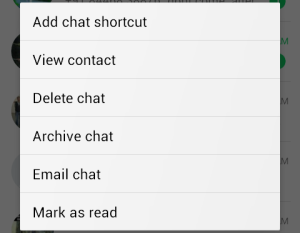 3. New Emojis:
Whats app has added some new to emoji such as Gas station,national flag of Pakistan,Traffic signal,high five, Middle finger & a weird hand (I don't know what its called). In the recent update some emoji's are available in multiple colors. For example tap on the thumb-up emoticon you will see same emoticon in 6 different colors,tap on any of them. WhatsApp, could you please stop being so racist.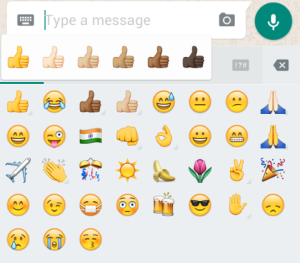 4. Reduced data consumption
So next time you call your friend, you needn't worry about data. The new version of Whatsapp reduces your data consumption. In menu settings, under Chats and Calls menu, there is an option Low Data Usage. Click on it and save data while calling via Whatsapp.
If you have not yet installed the latest version of WhatsApp, Download it from here. As WhatsApp doesn't shows Changelog Notifications after every new update, most of the users aren't aware of this features. Make sure to share this post with all other users.