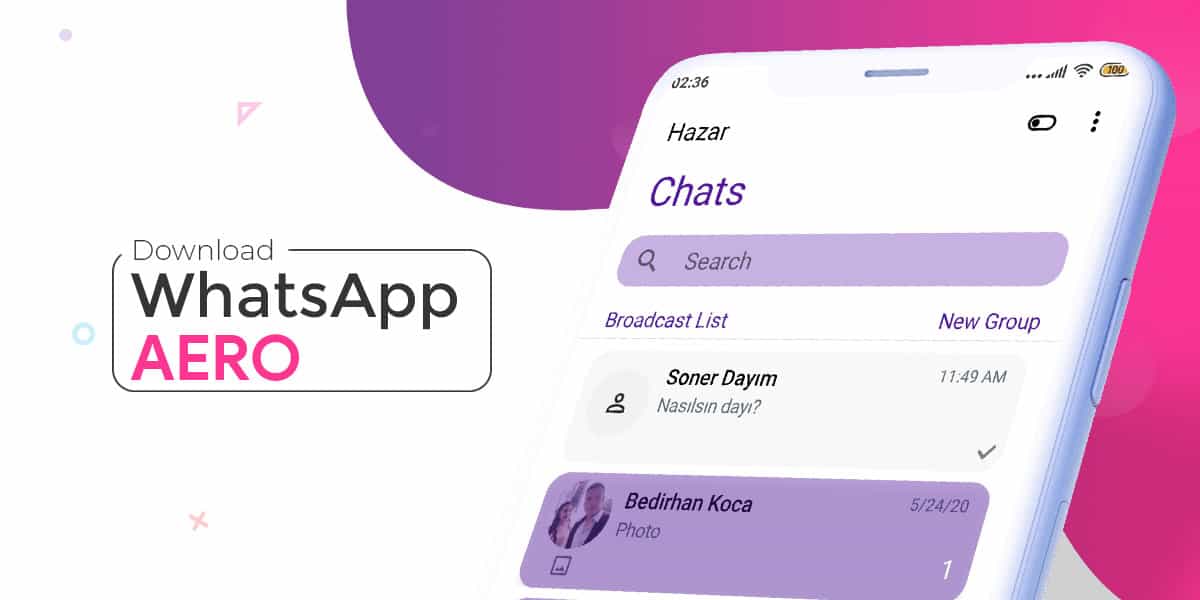 WhatsApp has for long been hailed as the most used chat app operating worldwide. Boasting a user base of 2 billion, the chat app has made a name for itself in almost every continent. While the features offered by the stock messenger are quite resourceful, many don't know how much they are missing out on.
Imagine WhatsApp but without its restrictions- there, you have Aero WhatsApp! A chat app modeled around the original WhatsApp, Aero WhatsApp includes a hefty amount of features and offers several unthinkable tweaks that are not available on the stock messenger.
In this article, we shall get a thorough idea of what Aero WhatsApp promises.
What is Aero WhatsApp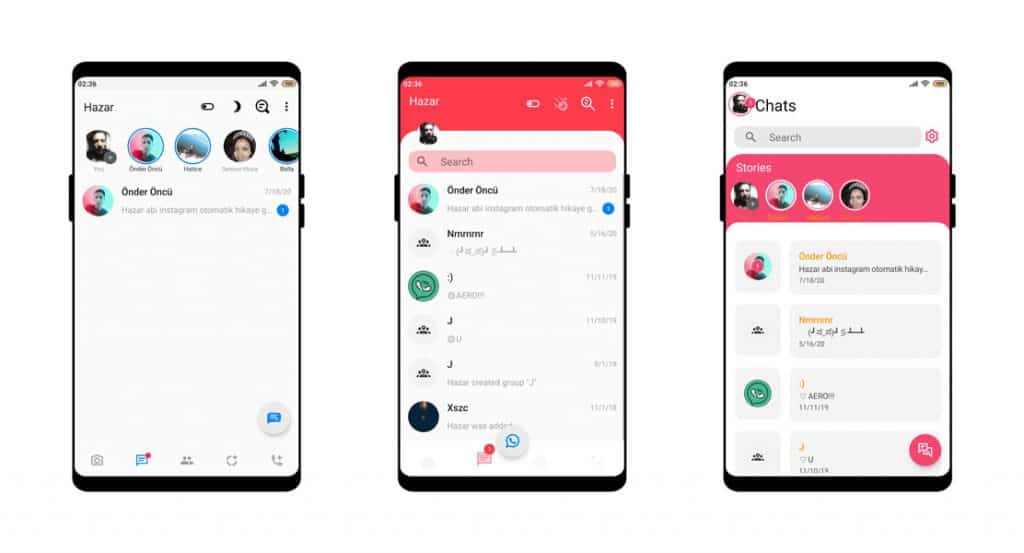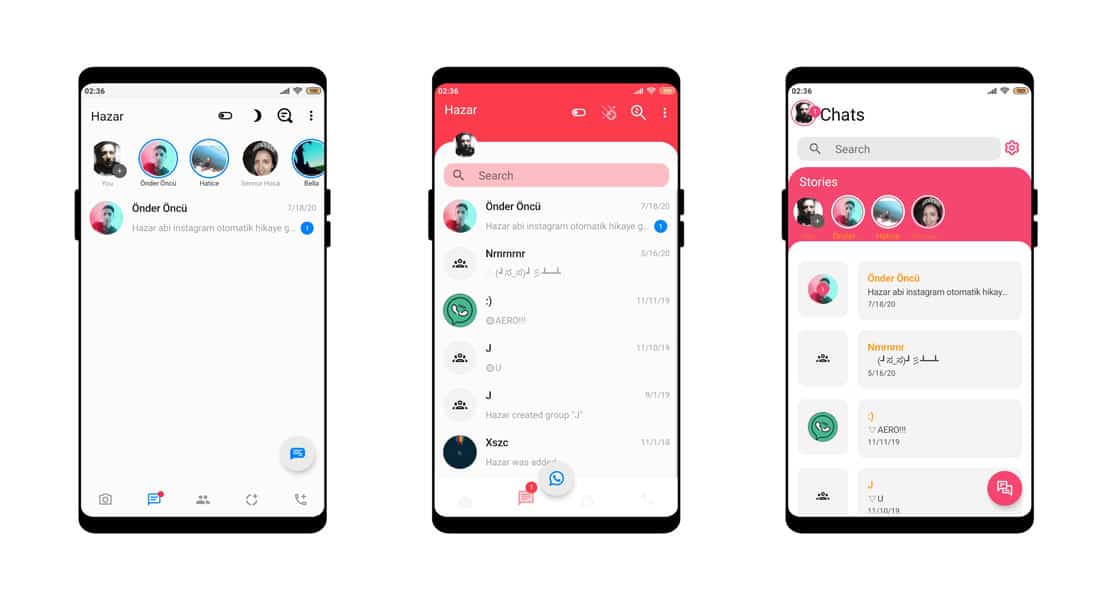 Nowadays, almost every popular app has its slew of modded versions, and WhatsApp is no different. Aero WhatsApp is but a modded version of the ever so famous stock messenger. It offers the same benefits and UI as that of the original app, but packs in twice the number of features.
Curated by freelance developer Hazar Bozkurt of Turkey, Aero WhatsApp has been lauded by its user base for the sheer simplicity of navigation, and inclusion of tactical and exciting features. With the number of customisations available, Aero WhatsApp offers a chance to make your chat app stand out from the crowd.
With the recently released free to use Aero WhatsApp latest version (v9.11), you can now get even more customizations and freedom, at large. Privacy, security, style, customization, and accessibility have been amped up to cater to evolving user demands.
Why should you download Aero WhatsApp? The list of features shall speak for itself. In the next section, we shall discuss the features of Aero WhatsApp that makes it a must for regular WhatsApp users.
Features of Aero WhatsApp
The Aero WhatsApp latest version comes equipped with an array of exciting features. Here's an idea of what you get with this app:
Ban-Proof: This app is 100% ban-proof, so say goodbye to the fear of your account being banned from use. With many users of similar apps complaining about being banned from their accounts, the Aero WhatsApp apk has prioritized this feature to tackle user complaints.
Reinvented User Interface: With an extremely easy to use and navigate UI, the latest version of Aero WhatsApp promises more theme tweaks and a vibrant overall appearance. The effort to simplify and beautify is palpable in the Aero WhatsApp update.
Heightened Privacy: Be it hiding your online statuses, disabling blue ticks, to hiding recordings and typing statuses, the Aero WhatsApp latest version has scaled up privacy to a maximum. You can now lock the chat messenger without downloading 3rd party security apps.
100% Security: Scared of your device data being tracked and recorded? Not if you are using Aero WhatsApp. As confirmed by the developer, this app records no data from your device, and what's more is that it requests your permission before accessing your location, gallery, media files, and everything in between.
Home Screen Tweaks and Customizations: Want to change the color or font of your Aero WhatsApp home screen? You can do that easily, with the number of themes, fonts, styles, and backgrounds available for online download. They are free to use, so do not think twice before changing up your WhatsApp theme frequently.
More Emoticons: Who doesn't like better emoticon support on their chat app? Afterall, these small vibrant, expressive icons have gradually won over the whole world. With Aero WhatsApp, you get many more emoticon options to select from, than what the stock messenger offers.
Mass-Forwards: The original WhatsApp messenger allows you to send a message to 10 people at a time, which can often prove to be quite slow, hectic, and restrictive, at large. With the Aero WhatsApp latest version, you can now send one message to a total of 256 people at a time.
Better App Stability: Worried about lags and crashes like many other WhatsApp mods out there? Aero WhatsApp has proven itself as a worthy alternative, in terms of stability. Not only do you see amped up speed, performance issues are a thing of the past, with this version of the Aero WhatsApp.
Send Large Files: Beat the 16 MB file sharing limit of the original WhatsApp with the latest Aero WhatsApp update. Now, you can share 50 MB at a time, without facing restrictions on the way! With support for almost all document formats, this app barely hitches in performance.
Copy/Paste WhatsApp Statuses: Liked someone else's WhatsApp status? With the new version of Aero WhatsApp, you can copy and paste statuses you like and repost them from your own account.
Download Aero WhatsApp Latest Version 9.11
Now that you are through with the added benefits offered by Aero WhatsApp, let's go through the specifics of the Aero WhatsApp latest version:
| | |
| --- | --- |
| Version | 9.11 |
| App Size | 69 MB |
| Developer | Hazar Bozkurt |
| Android Requirement | Android 4.1 or up |
| Price | Free to use |
| Official Website | https://whatsaero.com |
Be it privacy, security, appearance, or ease of use, Aero WhatsApp has covered all the bases of user demand. The free-to-use and easily downloadable app lets you play around with customizations, with a built-in theme store that boasts a robust collection of diverse looks. The appearance tweaks, coupled with the security features make Aero WhatsApp a worthy recommendation.
How to Install Aero WhatsApp APK on Any Android Device
Now that all the details and features are out of the way, let's understand how you can install Aero WhatsApp.
First and foremost, make sure you delete the original WhatsApp, and get everything backed up before doing so. You can download Aero WhatsApp just like a normal .apk file, but in case you are not quite familiar with that, here is a step-by-step guide to help you through the process:
Download the app from the aforementioned Aero WhatsApp download link.
Check the downloaded folder on your device and locate the .apk file.
Click on it to begin the installation process.
Once the installation is complete, tap on 'Open'.
Enter your contact number to set it up.
Verify your contact info with the OTP you will receive.
If you have backed up your original WhatsApp, it will ask to download the chat backup. This will restore everything from your original WhatsApp to Aero WhatsApp.
Set up your bio data, including name and profile picture.
And voila, there you go! Your Aero WhatsApp latest version is up and running. It is quite easy to install, and once you open the app, it will take a few minutes to customize it as per your wish.
Other WhatsApp Mods to try:
Conclusion
If you are looking for an alternative to the original WhatsApp that offers ample freedom, while still maintaining an attractive appearance, Aero WhatsApp is a great choice! If you are concerned with the privacy and security features of the stock messenger (given the recent controversies, you wouldn't be too wrong to be paranoid), this app promises 100% guaranteed privacy features that makes you the sole handler of the app.
Aero WhatsApp is quite easy to download and simple to use. But most of all, the stability offered makes this app a great alternative!