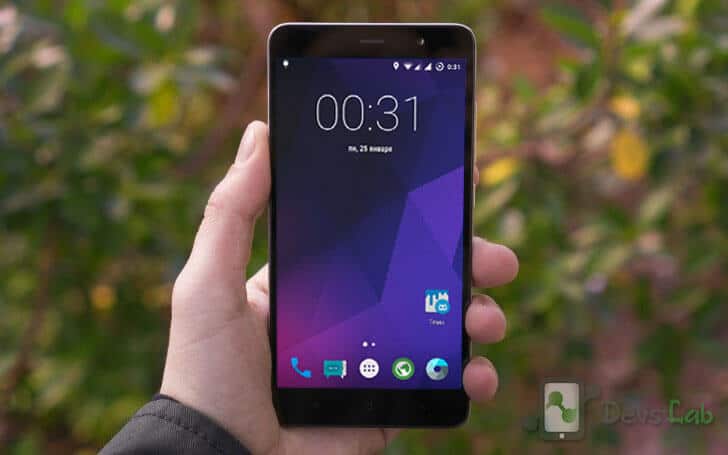 Xiaomi's Octa-core masterpiece which has great potential & quality that it can run the most latest Android OS without any issues. But because of Xiaomi's poor device update service, I doubt it will receive Android Pie update. However, LineageOS 18.1 is here with Android 11 as the base. So now you can use Android 11 in Xiaomi Redmi Note 3.
LineageOS 18.1 maintains the old non stock features maintained in the previous versions of LineageOS. Read further to know more about the latest features.
LineageOS 18.1 (Android 11) for Xiaomi Redmi Note 3
Features
Everything works perfectly. The ROM seems to be more stable & functional then Stock MIUI. Some of the features of LineageOS 18.1 are:
1. UI:
LineageOS 18.1 comes with more up-to-date UI and integrates nicely with all the new android features. It is clean and the user will have a bloat-free experience.
Improved Animation Transitions.
Improved Dark Mode.
Now, all apps on LineageOS will support dark mode.
Recovery now has a new, colorful, and fun UI that is much more accessible.
2. Customization:
Default launcher have third-party icon support, so the icons can be customized.
Users can now customize the status bar and choose between different Battery styles, can adjust the Clock position, and more.
Users can now control music playback by long-pressing the volume buttons, and can also shift the volume panel to the left side. New expandable volume dialog UI that allows you to control multiple volume streams more easily.
Partial screenshot feature with new UI that's easier to use.
3. Security:
User data is, by default, encrypted on LineageOS 18.1.
The firewall can block all connections now by making apps think that the device is in airplane mode.
Better App Permissions and Privacy Control.
4. Battery:
The battery life on the LineageOS 18.1 is little better than the stock MIUI ROM.
The LineageOS 18.1 also offers a Battery Manager, that detects the apps that are draining battery, and suggests users to restrict the app. There is also a Battery saver, Extreme power saver, and thermal profiles feature.
5. Other Features:
Chat Bubbles, New Media Controls, Improved Navigation Gestures, 4GB video recording limit removed, Share to Print, Tap to wake, Tap to sleep, Wake on plug, and more.
Prerequisites
Root & Install TWRP Recovery: Root Xiaomi Redmi Note 3 | Install TWRP in Note 3
Check the battery percentage of the phone, it should be at least 40%.
This ROM is only for Xiaomi Redmi Note 3. Please don't try this on any other smartphones.
Backup all your data: Contacts, Photos, Apps & other files. (Although you will not lose other files except contacts & Apps, but its better to be on the safer side)
Note: Your warranty may get void after following this procedure. We won't be responsible for anything happening to your device during this process as you are the one who have decided to do this modifications. All the steps mentioned below are tested & found to be working perfectly! Make sure to read & follow each step carefully.
ROM Details:
ROM OS Version: 11
ROM Kernel: Linux 3.10.x
Based On: AOSP
Status: Stable
Download LineageOS 18.1 for Xiaomi Redmi Note 3
Screenshots
How to Install LineageOS 18.1 for Xiaomi Redmi Note 3
Step 1. Download the ROM from the above link & transfer it in your Internal storage.
Step 2. Switch off your device & boot into recovery mode. Go to Backup & Restore. Select System, data, boot & swipe to confirm.
Step 3. In TWRP recovery, Go to Wipe, Select System, data, cache & dalvik cache. Swipe to confirm wipe.
Step 4. Go to Install, Select the ROM zip file & flash it. Wait for 4-5 mins until the install is complete.
Step 5. First boot might take 4-5 mins. Calm down!
Conclusion
I have personally used the ROM & I didn't feel any lag or instability in LineageOS 18.1. So if you are still using Cyanogenmod 13 in your Xiaomi Redmi Note 3 please upgrade the version to LineageOS 18.1 for the better phone performance, customization and power. If you have any questions, comment below.