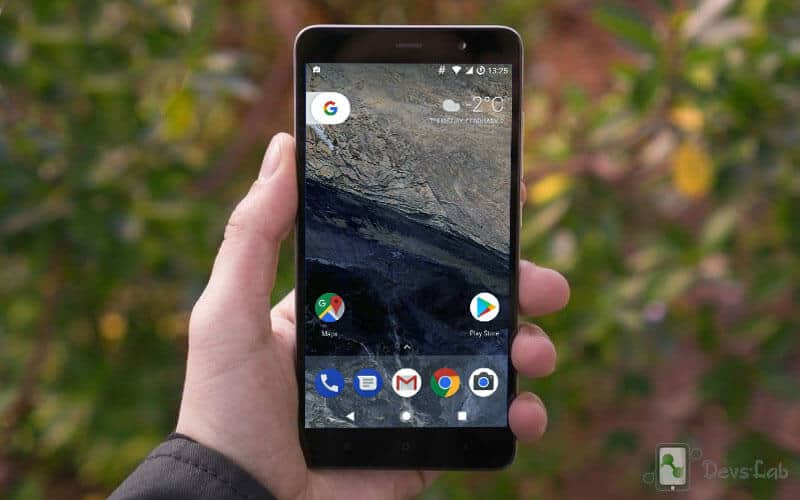 MIUI is a great operating system in its regard. But we can't deny the beauty that a stock UI offers is too neat & smooth. No custom skins can match the smoothness of a Stock interface as there're no bloatware & tones of fancy Animations. It's just the right package with clean design & code, which makes it less performance hungry & beautiful to look. The Google Pixel is no different. Google has customized the Pixel UI with a lot more features than the Stock like Pixel launcher, Google Assistant & Animations. If you're a proud Redmi Note 3 owner & looking for ways to make it look like the Google Pixel devices, we have something for you.
In this tutorial, we will help you transform your Redmi Note 3 (Snapdragon variant) into a Google Pixel XL. A big shout out to the developer dungphp for making this possible. Make sure that this procedure required root access as we need to change some System files & install a new Android 10 Pixel Experience ROM. Rooting provides not only more power but also a better battery. It allows you to remove Bloatware, install custom ROMs, flash different Mods, increase your device's connection speed.
How to install Google Pixel Experience in Xiaomi Redmi Note 3
Android 10 (Q) is designed to increase performance, customization, power, and the newest features such as Dark mode, Adaptive Battery and Brightness, New Gesture Navigation, New Accessibility Menu, Enhanced Security Features & the list goes on and on once you start digging through the new features & advantages.
Note: Your warranty may get void after following this procedure. We won't be responsible for anything happening to your device during this process as you are the one who have decided to do this modifications.
Prerequisites:
Unlock the Bootloader of your Redmi Note 3: Guide
A Rooted Xiaomi Redmi Note 3: Guide
Install TWRP Recovery on your Redmi Note 3: Guide
Backup all your data (Apps, contacts, messages & chats). You can use the Flashfire app to send the backup file directly into your computer.
Make sure you have charged your device upto 50% to avoid any random shutdowns during the flashing process.
Required files & downloads:
Android 10 Pixel Experience ROM: Download
Screenshots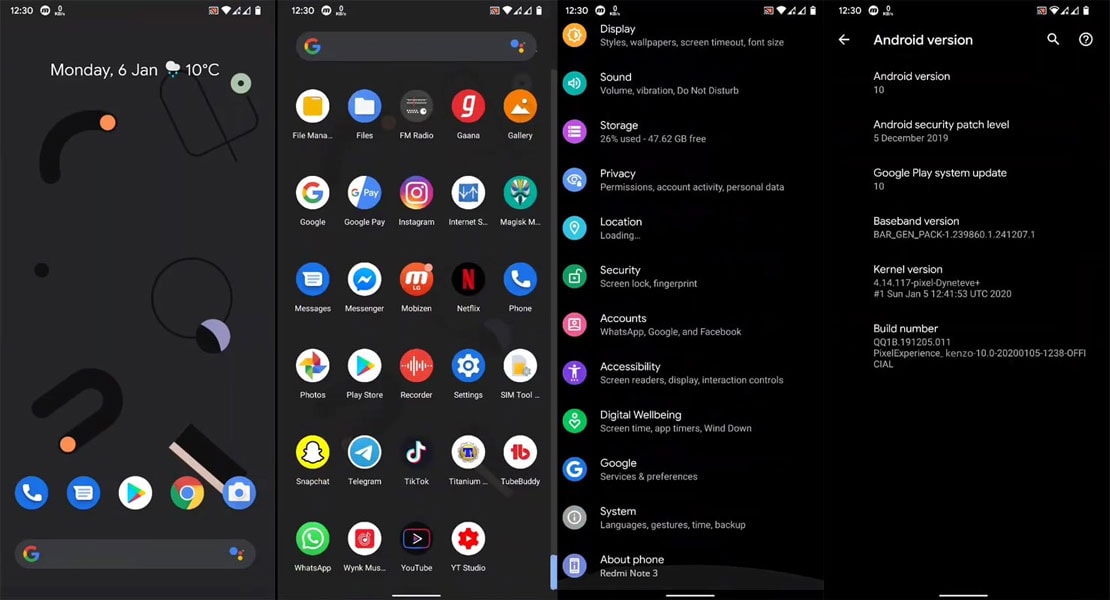 Google Pixel Boot Animation in Redmi Note 3

How to turn Xiaomi Redmi Note 3 into Pixel XL
Step 1. Transfer all the downloaded files in your Xiaomi Redmi Note 3's Internal memory.
Step 2. Turn off your Xiaomi Redmi Note 3 & reboot into TWRP recovery.
Step 3. In TWRP recovery, Go to Wipe > Advanced Wipe> tick all except the last two Micro sd and USB OTG and Swipe to confirm WIPE.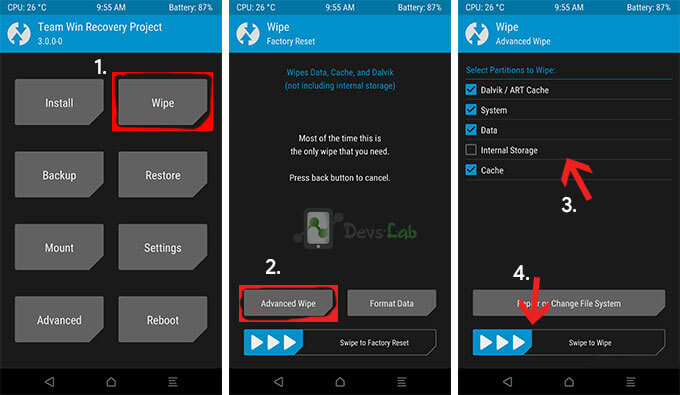 Step 4. Return to TWRP & click on "Install", locate the Android 10 zip file & swipe right to confirm installation.
Step 5. Similarly, to root the firmware we need to flash Official Addon SU enabler. Locate the SU zip file & confirm flash.
Step 6. Now that you have flashed the ROM, to install Google Play services & Playstore, install the Gapps package. Locate the Gapps file & swipe right to confirm.
Step 7. Now flash the file to gain the Google Pixel like interface (Launcher, theme & icons)
Step 8. This step is optional & depends on your prefrence. If you want the Google Pixel like bootanimation, you can Flash any 1 add-on [white bootanimation and so on]
Step 9. After installing all the files, wipe Dalvik & cache partition. After the wipe is completed, Reboot your Xiaomi Redmi Note 3.
Step 9. To get a Google assistant to work use English language of United States (Okay Google works fine)
Conclusion:
I must admit the MIUI ROM isn't the smoothest & needs some improvements to match the stock experience. Sometimes I feel it has too many options that make it slower & I don't even use most of it all the time. But not anymore, after rooting my Xiaomi Redmi Note 3 to Android 10, I have made it look just as similar to the Google Pixel XL. And I must admit, it looks beautiful. The neat Pixel UI makes the Redmi Note 3 simply the best.