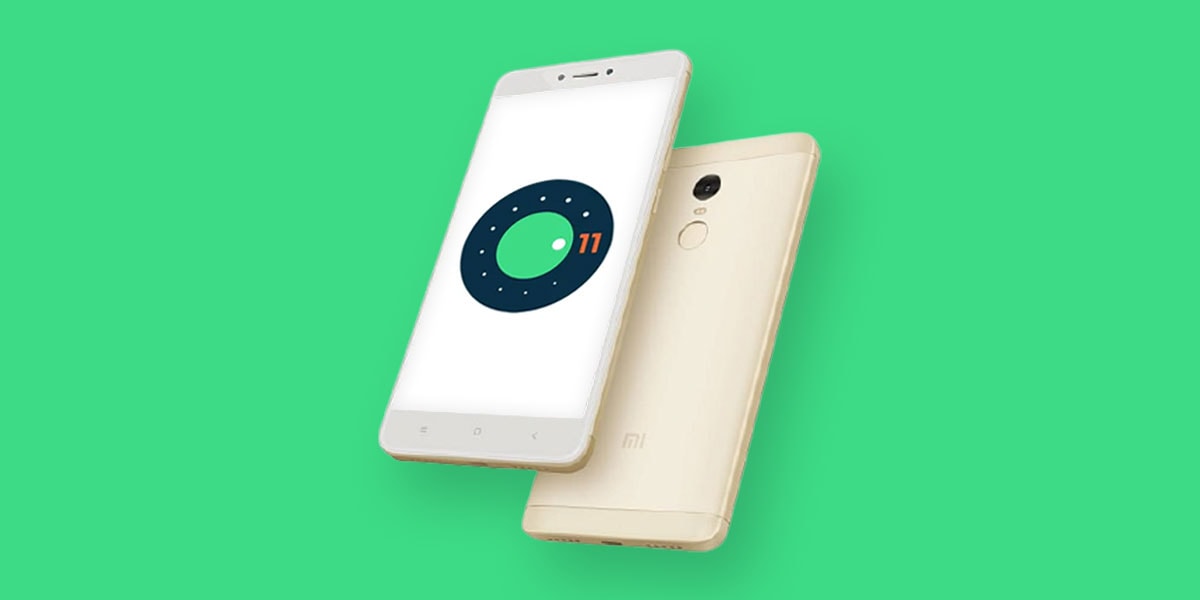 LineageOS, also known as LineageOS Android Distribution and Lineage (/ˈlɪn.i.ɪdʒ/), is a free and open-source operating system for smartphones and tablet computers, based on the Android mobile platform. It is the successor to the highly popular custom ROM CyanogenMod, from which it was forked in December 2016 (Source). Lineage OS 18.1 is the LineageOS version of the Android 11 (Android R) which comes with many latest features to play around with.
LineageOS is designed to increase performance and reliability over stock Android for your device. Finally the wait has been over for Xiaomi Redmi Note 4 users. They can now taste the all new LineageOS 18.1 (Android 11) ROM which is very stable. It is designed to increase performance, customization, power and to get the most new features.
Lineage 18.1 (Android 11) for Xiaomi Redmi Note 4
The Xiaomi Redmi Note 4 still remains one of the mid-range smartphone with top-notch hardware and software features. Xiaomi Redmi Note 4 can now be updated to Android 11 R, thanks to the official release of AOSP based LineageOS 18.1 ROM. It is confirmed that the LineageOS 18.1 ROM boots just fine and works flawless with increase in the performance and power.
Android 11 (R) is designed to increase performance, customization, power, and the newest features such as Improved Dark Mode, clean and more up-to-date UI, Adaptive Battery and Brightness, New Gesture Navigation, New Accessibility Menu, Enhanced Security Features & the list goes on and on once you start digging through the new features & advantages.
Note: Your warranty may get void after following this procedure. We won't be responsible for anything happening to your device during this process as you are the one who have decided to do this modifications.
ROM details:
ROM OS Version: Android 11 R
ROM Firmware Required: Unlocked Bootloader, Latest Xiaomi Firmware
ROM Kernel: Linux 4.9
Prerequisites before Installing LineageOS 18.1 ROM:
Redmi Note 4 with unlocked Bootloader, TWRP Recovery and rooted.
Backup System, data (Contacts, Images, messages and everything) and current ROM. You can use FlashFire App to perform this backup directly into your PC/Laptop without wasting your Internal storage.
Charge your device upto 60% to avoid any shutdown or low battery warnings while flashing the ROM.
This ROM is for Redmi Note 4 Snapdragon variant (mido) only! Don't try it on Mediatek variant, as it would result in some serious issue.
What works in LineageOS 18.1 for Xiaomi Redmi Note 4
The overall state is stable and almost all the ROM features are working in Xiaomi Redmi Note 4, such as Audio (playback & recording), Bluetooth, Graphics, Camera (photos & video recording), Fingerprint, LED, GPS, Cast/Miracast, SensorsRIL (SMS, mobile data, calls), Wifi, USB, and Video playback (HW/SW).
Screenshots
How to install LineageOS 18.1 (Android 11) in Xiaomi Redmi Note 4
Step 1. Downlaod the LineageOS 18.1 zip file and Gapps zip. Transfer the downloaded files into your device's Internal storage.
Step 2. Turn off your device and boot into TWRP Recovery by pressing Volume Up and Power buttons simultaneously until vibrate.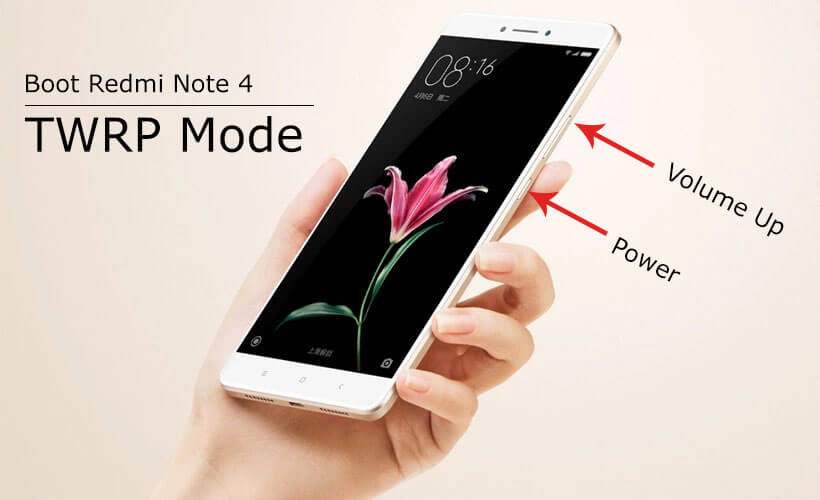 Step 3. Go to Backup, Select all the partitions and confirm to begin the backup process.
Step 4. Go to Wipe > Select the Partitions shown below > Confirm wipe.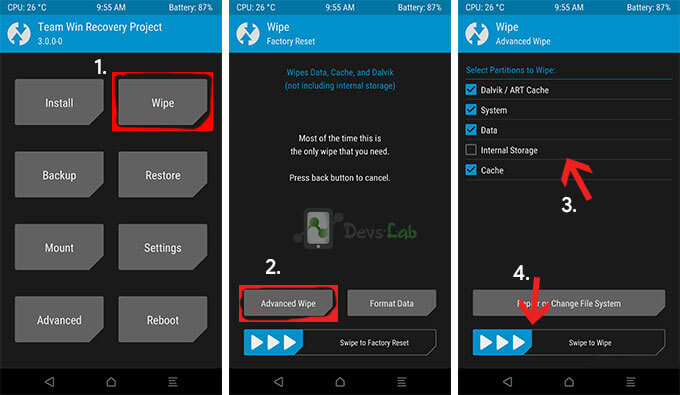 Step 5. Once the wipe process is completed, Go to Install > Locate and select the downloaded Lineage OS 15 file and confirm flashing.
Step 6. Once the installation process is finished successfully, Again Go to TWRP Main menu, Tap on Install & locate the GApps zip file. Swipe to install GApps Package.
Step 7. Once you have completed the flashing process, Go to Wipe > Select Dalvik & Cache > Confirm wipe. Now reboot your Redmi Note 4.
Download LineageOS 18.1 (Android 11) for Redmi Note 4
LineageOS 16 for Redmi Note 4: Download
Google Apps (11.0): Download
Pixel Experience (Android 10.0) for Xiaomi Redmi Note 4
Pixel Experience is an AOSP ROM, with Google apps included and all Pixel goodies (launcher, icons, fonts, wallpapers, boot animation). It offers stability and security, along with essential features for the proper functioning of the device.
Most of the ROM features are working in Xiaomi Redmi Note 4, such as Wifi, RIL, Mobile data, GPS, Camera, Flashlight, Camcorder, Bluetooth, FMRadio, Fingerprint reader, Lights, Sound / vibration. Some of the known issues for this ROM are SELinux is permissive, Wifi display (also know as miracast), Goodix FingerPrint.
Pixel Exprience (Android 10.0) for Xiaomi Redmi Note 4: Download
Conclusion
That's it. If you followed every step correctly, your device should be rooted by now. I have personally used the ROM & I didn't feel any lag or instability in LineageOS 18.1. To enable Root access, Enable developer options and look in Settings -> Developer options -> root access. If you have any doubts, you can ask us in the comment section below.