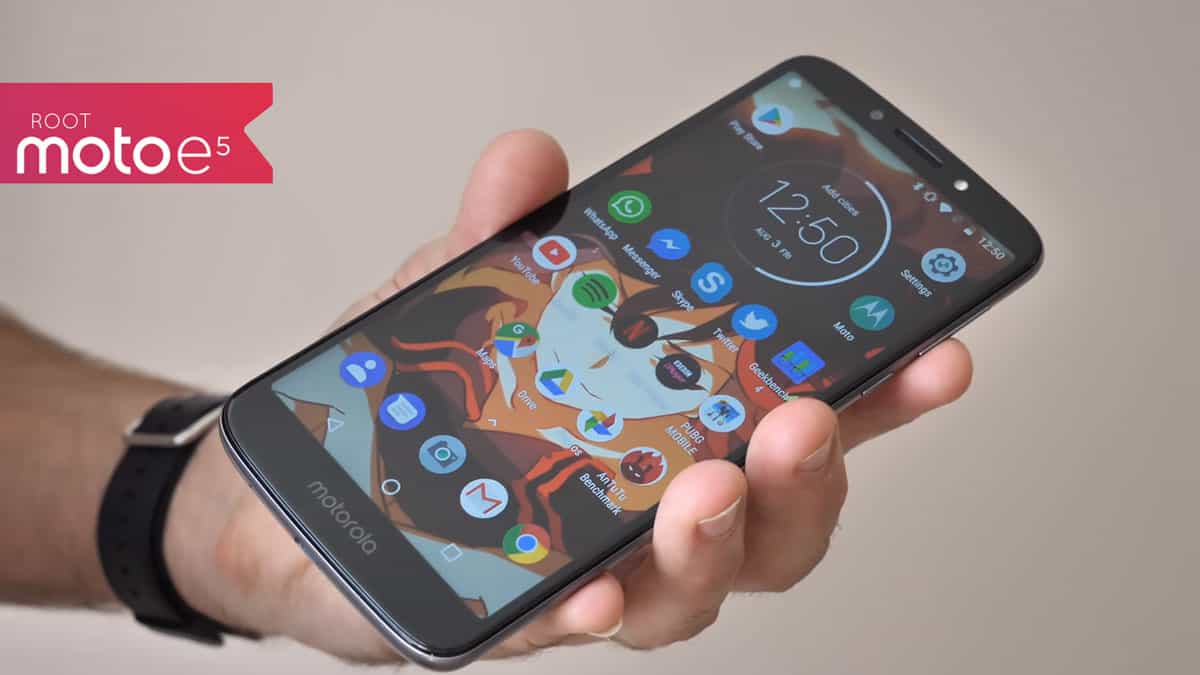 There are a lot of budget smartphone brands out there that offer great phones for the price. Out of all the various options out there, Motorola is one of the most popular smartphone brands. Motorola's Moto E5 series of smartphones is one of the most sold phones ever launched by Motorola.
Apart from offering great hardware specifications, you also get a stock Android experience on this phone. Because of this, you get snappy performance from these Motorola smartphones. Although, some of you might feel a lack of features and options in these Moto E5 devices due to their stock Android experience.
In such a case, you can consider rooting your Motorola devices. Today, we are here to show you How to Root Moto E5 Play and How to Root Moto E5 Plus with ease. You can go through this article until the end to successfully root Moto E5 Play.
How to Root Moto E5 Play/Moto E5 Plus/Moto E5 Cruise using Magisk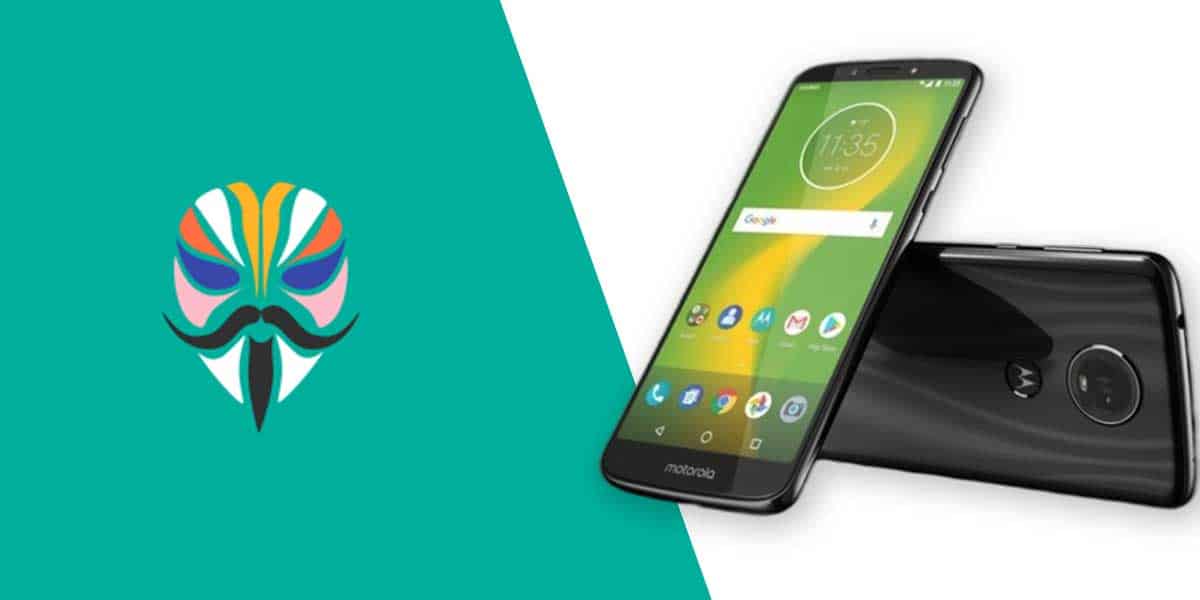 While most rooting methods use a PC, you can even find some methods on how to root Moto E5 Play without PC. But to ensure that you can successfully get your Moto E5 rooted, we will be using a PC.
To make the whole Moto E5 play root guide easy to follow, we have divided the whole process into three parts. You can then follow each portion of this guide to root Moto E5 Plus or Moto E5 Play successfully.
Prerequisites
Before we begin the rooting process, there are a few things that you will need to do. Without these, you will not be able to root the Moto E5, and you might run into issues. If you want to know how to root Motorola Moto E5 Play, then you have to first unlock the bootloader.
This step allows you to unlock the bootloader and flash any custom recovery in your phone as we will see later on. You can enable bootloader unlocking from the settings app of your Motorola Moto E5 as shown here:
Step 1. Go to the Settings app of your smartphone and open the About section present in the bottom.
Step 2. In here, tap on the Build Number for a total of 8 times constantly until you see the message that "You are a developer now".
Step 3. Then, go back to find and open the Developer Options in the Settings app of Android.
Step 4. Now, enable USB Debugging Mode, OEM Unlock, as well as the Advanced Reboot option.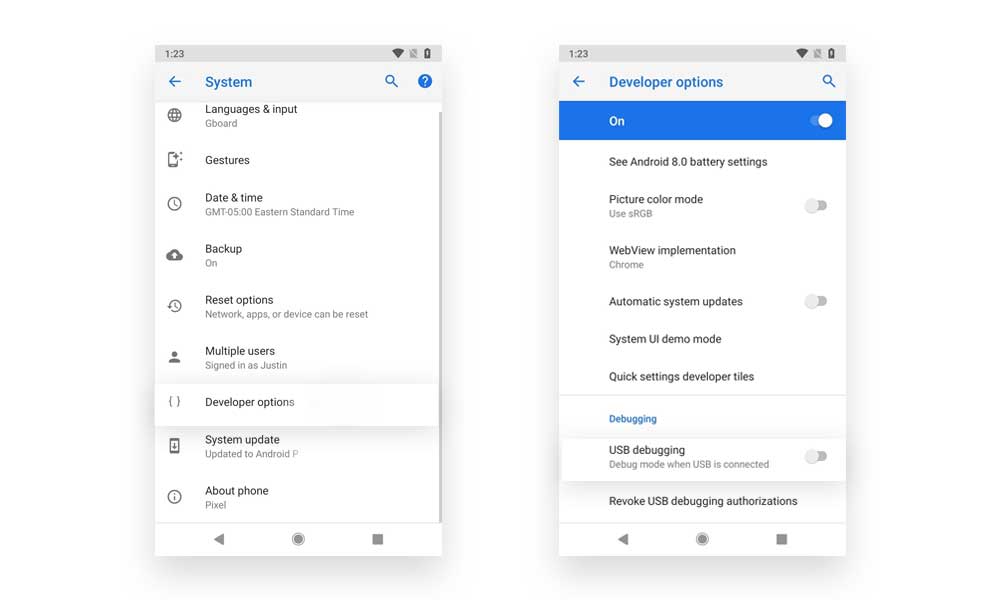 Step 5. You can then proceed ahead to unlock your Moto E5's bootloader using a PC.
After you have enabled bootloader unlocking, you have to download some files and install a few drivers on your computer. To ensure that your phone gets detected while rooting Moto E5, you have to install the ADB drivers on your computer.
Once that is done, you also need to download a few files that allow you to root Moto E5 Play successfully. You can simply download the following files in the fastboot folder created on your computer earlier when you had installed ADB. After the download is complete, they can be either moved or flashed to your smartphone without any issues:
●    twrp-3.3.0-0-nora.img for Moto E5: Download
●    twrp-3.3.0-0-james.img for Moto E5 Play: Download
●    twrp-3.3.0-0-hannah.img for Moto E5 Plus: Download
Ensure to create a backup of the files stored on your smartphone since it will be wiped from your Motorola Moto E5 after the root. This is highly important to ensure that you do not lose any of the important data and files stored on your computer. Once all of this is done, you can follow the given methods to root Moto E5 Play, root Moto E5 Plus or root Moto E5 Cruise successfully, since all of them have the same rooting process.
1. Unlock Bootloader
The first step to successfully root Moto E5 devices is to unlock the bootloader since it allows you to flash a custom recovery and modify the firmware of your device. This can only be done using your PC, as shown in the following steps:
Step 1. Switch off your Motorola smartphone and once it has been switched off, hold down the Volume Up + Power button for a few seconds.
Step 2. If you see a warning message on your screen, press the volume up button to enter the bootloader or fastboot mode successfully.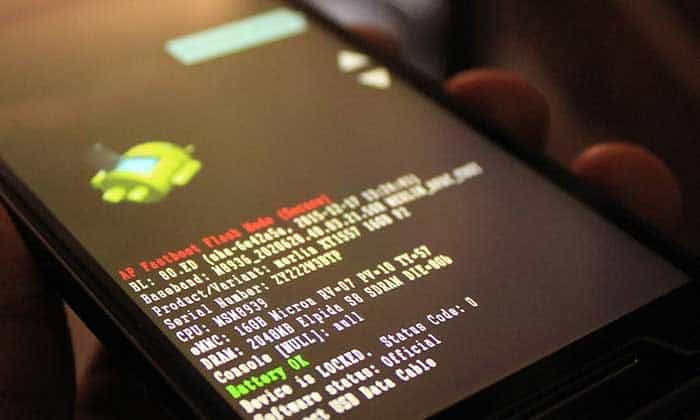 Step 3. Now, connect your Motorola Moto E5 device to your computer using a USB data cable.
Step 4. After that, go to the ADB folder installed earlier and open Command Prompt here by typing cmd in the address bar and pressing enter on your keyboard.
Step 5. Once you are in the Command Prompt window, type "fastboot devices" after which you should see your device if the drivers are installed correctly.
Step 6. If your smartphone gets detected along with a serial number, type fastboot oem get_unlock_data in the command prompt window and press enter.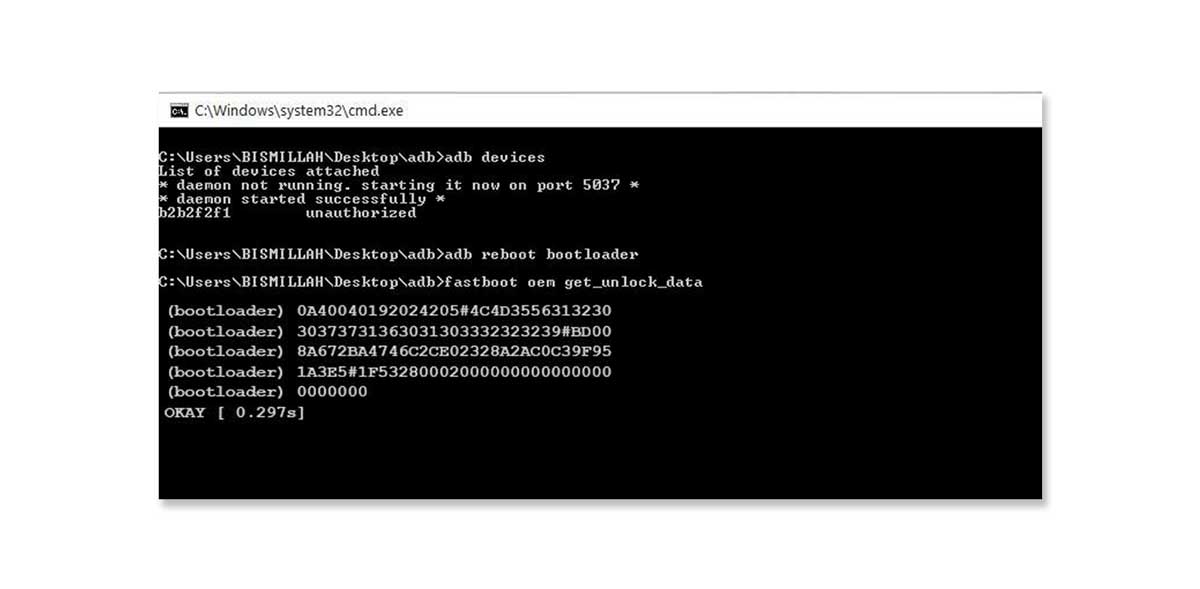 Step 7. Then copy all of this data into Notepad and make sure that all of it is in a single line without any spaces or the <bootloader> prefix between it.

Step 8. After that, go to the Motorola Unlock Page on your computer using any web browser and log in with the same Motorola Account that you were using on your smartphone.
Step 9. Here, paste the unlock data retrieved earlier and request for an unlock key after which you will get a 20 digit unlock key in your email.
Step 10. Now, go back to the Command Prompt window and type fastboot oem unlock "UNIQUE CODE" where you have to replace the quotes and the unique code that you got via email.
Step 11. To confirm bootloader unlocking, you have to run this command two times after which your phone's bootloader will be successfully unlocked.
Step 12. Finally, reboot your device and make sure that the OEM Unlock option is still enabled in the Developer Options as we had done earlier.
2. Flash TWRP
After unlocking the bootloader of your Motorola devices, you can go ahead and install TWRP in it. It is a custom recovery for Android devices that can be used to install things like custom ROMs, MODs, and most importantly Magisk for rooting your device. So, if you also want to know how to flash TWRP in Moto E5 to root it, follow the given steps:
Step 1. As shown earlier, boot your Motorola device into bootloader mode and connect to your PC using a USB data cable.
Step 2. Then, open a Command Prompt window in the ADB and Fastboot folder by typing CMD in the address bar.
Step 4. Now, ensure that the TWRP file is placed in the same folder and rename it to recovery.img for flashing.
Step 5. After that, type fastboot flash recovery recovery.img and press enter on your keyboard to successfully flash and install TWRP on your device.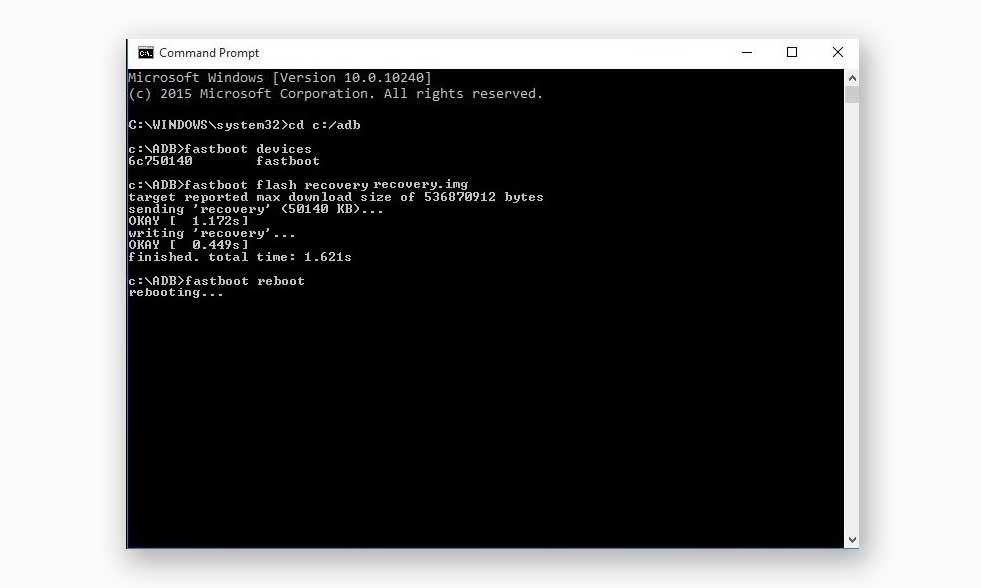 Step 6. You can then type fastboot boot recovery.img followed by an enter on your keyboard to go to TWRP right away.
3. Download and Flash Magisk
Now that the bootloader of your smartphone is unlocked and the TWRP has been flashed, the moto E5 can be easily rooted. While we have already downloaded the Magisk.zip file, you have to move it to the internal storage of your phone for flashing it. Once you have done that, you can carry out the following steps in TWRP to flash Magisk:
Step 1. Select the Install option in TWRP, which will open the internal storage of your device.
Step 2. In here, scroll down and open the Magisk.zip file and install it.
Step 3. Once it is installed, simply reboot your phone as it is now successfully rooted and you start using any root apps of your choice.
Conclusion
Out of all the smartphones ever launched by Motorola, the Moto E5 series is highly popular for its value for money devices. These offer decent hardware and a stock Android experience. But to get the most out of these devices, you can try unlocking or rooting Moto E5 smartphone.
Once you have done that, you can enjoy a wide range of root apps, add more features to your smartphone, change its user interface, install MODs, and even change the OS using custom ROMs. You can do all of this by simply following the Moto E5 Plus root guide mentioned in this article.
We have explained all of the details on how to root Moto E5 Play with ease. After following all of these, you should be able to root the Moto E5 cruise successfully. Although, if you are still confused or have any doubts regarding Moto E5 rooting procedure, make sure to leave your questions and doubts in the comments section down below.