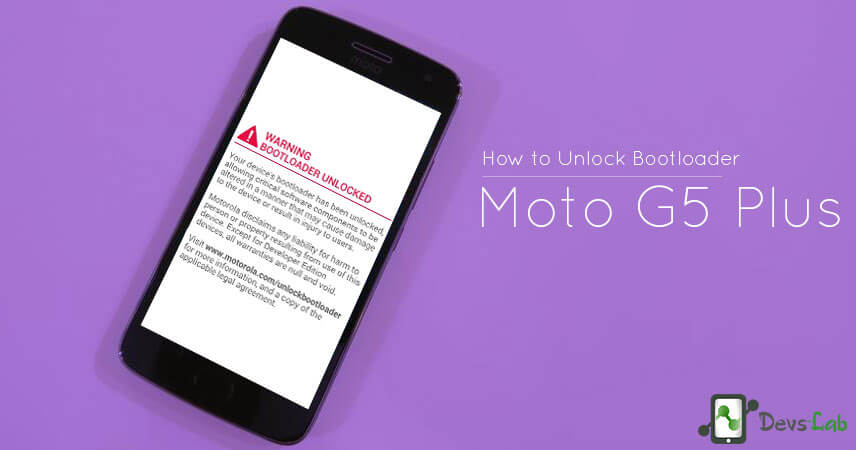 Motorola's new mid-range smartphone, Moto G5 Plus is finally out in the market. With the price of a mid-range & specifications of flagship device, it is surely worth the money. In a recent report, Flipkart claimed Moto G5 Plus to be the fastest selling smartphone on their website.
While the Moto G5 comes with AOSP stock Android 7.1.1 out of the box, it offers minimal customization. Considering the device is relatively new, it will take some time for the developers to craft some sweet ROMs for the device but till then you can unlock your device and try rooting it.
Why you must unlock the Bootloader on Moto G5 Plus?

Unlocking the bootloader is the first step towards rooting your device, which  is the ultimate purpose of most of the Bootloader unlock. Rooting allows you to add additional functionality, debloat your device and have a lot more control on your device then the manufacturer wanted you to have.
After you unlock your device, you can flash a ROM. Most ROM will increase your device's functions, offer customization, battery life and most importantly your overall Android experience. Since, now you have a little bit background about Bootloader, ROMs and everything, let's proceed to Unlocking procedure.
Prerequisites :
Before we actually proceed to the process of unlocking the bootloader, it is crucial to know that this process will erase all your DATA and factory reset your phone. So take a BACKUP of your device.
And a little patience to follow the steps.
How to unlock the Bootloader on Moto G5 Plus
Step 1. First you have to let the device allow you to unlock the bootloader. To do this, go to Settings-> About Phone, then tap Build Number until you see a pop up saying "You are now a developer."
Step 2. Then find Developer Option in your settings. Enable OEM Unlock by tapping on it once. Confirm the warning.
Step 3. Turn off the smartphone.
Step 4. Put the device in the fastboot mode by pressing Volume Down and Power key simultaneously. 
Step 5. Now navigate to SDK-> platform tools and right click while pressing Shift key-> Open Command Promt here.
Step 6. Connect your device to the PC.
Step 7. Type adb device and if you see a serial number then your fastboot is correctly configures, so proceed forward. If not, configure your fastboot correctly.
Step 8. Now visit Motorola Unlock page. Read the page and then proceed by pressing the Next button.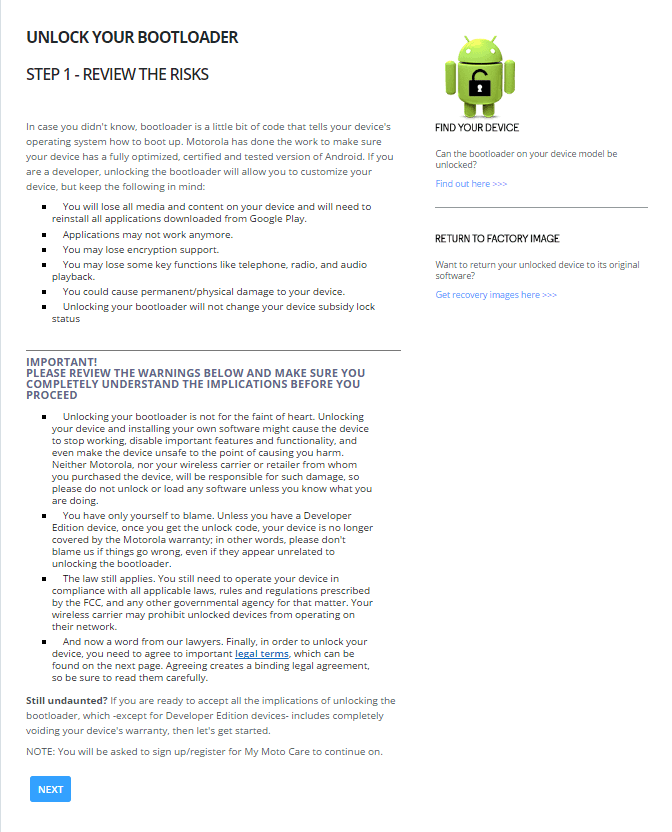 Unlock The Bootloader
Step 9. You will be asked to Sign in. Either sign in with your Motorola account or sign with the same Google account with which you signed in in your device.
Step 10. Now type fastboot oem get_unlock_data
Step 11. Now you will see a code on your screen. Copy it and paste it in Data Scrub Tool and then select the entire code and paste it in point 6 on Moto Request Unlock Tool website.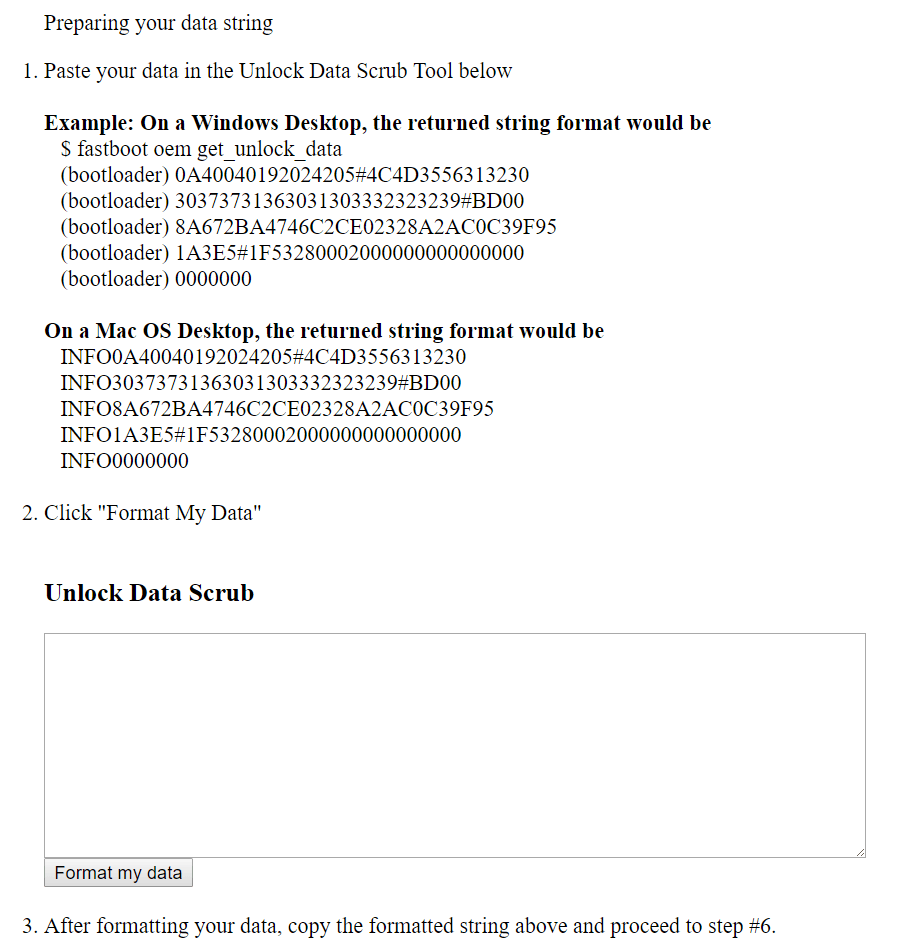 Data Scrub Tool
Step 12. Now click I Agree and you should see a Get Unlock Code. Click on it.
Step 13. Your should receive an Unlock Code.
Step 14. Now type fastboot oem unlock UNIQUE_KEY
Step 15. You will receive a warning, just enter the same command again. You will now receive an Unlock Successful message.
Video Tutorial
Congratulations, you just unlocked your Moto G5 plus and you can proceed to flash recovery or root as soon as they are available for the device. We will update you when and as soon as the recovery and root becomes available. Till then, enjoy tinkering!