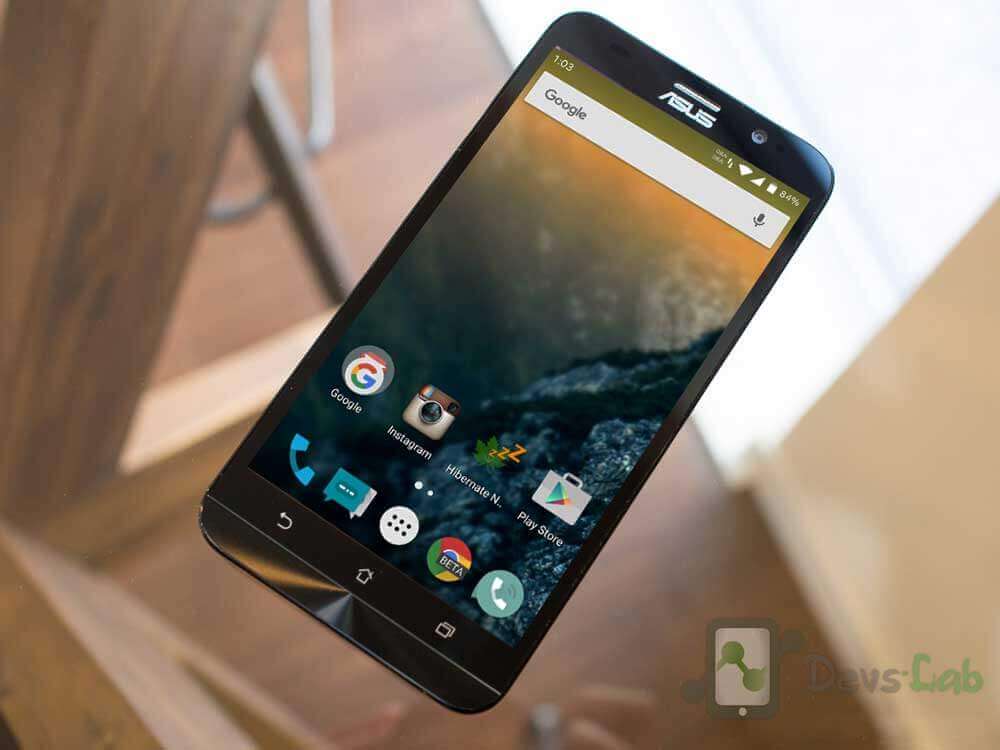 While there is no news about Zenfone 2 receiving Android Marshmallow 6.0 update, we are here with CyanogenMod 13 official build for Zenfone 2 Laser/Selfie. This ROM completely official build so, you might not find any bugs but few minor glitches are likely to show up which we believe will be rectified in every update of this custom firmware. Now you can update your Asus Zenfone Laser/Selfie to Android M 6.0.x! Well, the entire process is damn simple, but you have to read each and everything properly as a single mistake might brick your device. Let's begin with the process of Installing Cyanogenmod 13 in Asus Zenfone 2.
Supported devices

:
Zenfone 2 Laser/Selfie (1080) Z00T
Zenfone 2 Laser(720p) Z00L
Zenfone 2 (1080p) Z00A
Zenfone 2 (720P)Z008
Note:
We are not responsible for bricked devices, dead SD cards, thermonuclear war, 
or you getting fired because the alarm app failed. 
Please read about Rooting to Installing Custom ROMs guide have any concerns 
about features included in this ROM before flashing it! 
YOU are choosing to make these modifications, and if you point the 
finger at us for messing up your device, we will laugh at you.
About CyanogenMod
CyanogenMod is an alternative operating system intended to replace the one pre-installed on your smart phones and tablets. If you've got an older device that isn't getting updates anymore, or if your device seems unusually slow, or maybe you're sick of spyware, adware, and other unwanted garbage on your phone that you can't remove… Maybe your device is missing features or has been otherwise artificially limited in functionality. Perhaps you just could use a boost in performance. Or maybe you'd like to be more confident that your operating system has included some of the latest bug fixes. If so, CyanogenMod might be for you. CyanogenMod does still include various hardware-specific code, which is also slowly being open-sourced anyway.
Also Read: List of all CM 12.1/13 Themes available on Playstore
Known Issues: All bugs are fixed now! [Update: 24th April 2016]
Audio is a little weird in Real Racing 3.
Screen casting to a Nexus Player is broken but should work on most other devices as of 2015-12-20.
Some apps that are incorrectly packaged for x86 but magically work on stock do not work in CM (package manager sometimes installs x86 libs when it needs arm libs)
selinux enforcing mode
No audio in calls when on a call on sim1 and a new call is received on sim2.
sim 2 cannot be disabled
USB UMS (Mass Storage) – Killed off for now, MTP works just fine.
Prerequisites:
Root & Install the recovery in Asus Zenfone 2. Refer: How to Install TWRP & Root Zenfone 2 Laser/Selfie. Use the below TWRP files for Z00A/Z008.
Check the battery percentage of the phone, it should be at least 40%.
This ROM is only for Zenfone 2. Please don't try this on any other smartphones.
Backup all your data: Contacts, Photos, Apps & other files. (Although you will not lose other files except contacts & Apps, but its better to be on the safer side)
Also Read:
Install Cyanogenmod 13 (Android M) in Asus Zenfone 2:
Note: If coming from any other ROMs, please backup all your data.
Step 1. Download the ROM file from the below link & place it in your Internal memory.
Step 2. Switch off your device. Press & hold Power+Volup+Voldown buttons. This will boot your device into TWRP Recovery (Install the TWRP recovery given below).
Step 3. Goto Wipe> Advanced Option> Select data, Cache & Dalvik cache. Swipe to confirm. Please don't select Internal memory.
Step 4. Go back to TWRP menu & select Install zip from SDcard & locate the downloaded CM-13.zip file from the file explorer.
Step 5. Swipe to Install. Wait for the message, Install successful! Now to flash GApps package, Go back to Install. Select Gapps package & swipe to Install.
Step 6. Now clear cache & dalvik cache. That's it! Now reboot your device.
Also Read: How to Install Dolby Digital Sound Surround in Zenfone 2
Download CM 13 6.0.x for Zenfone 2:
TWRP Recovery

:
Z00A 

(Flash any one recovery, Recommended no. b)
ROM

:
Google Apps Download: Gapps (ARM+6.0+Mini (for now on Tap))
Final words
To enable Root access, Enable developer options and look in Settings -> Developer options -> root access. If you have any other issue, contact the developer with logcat here. Peace!