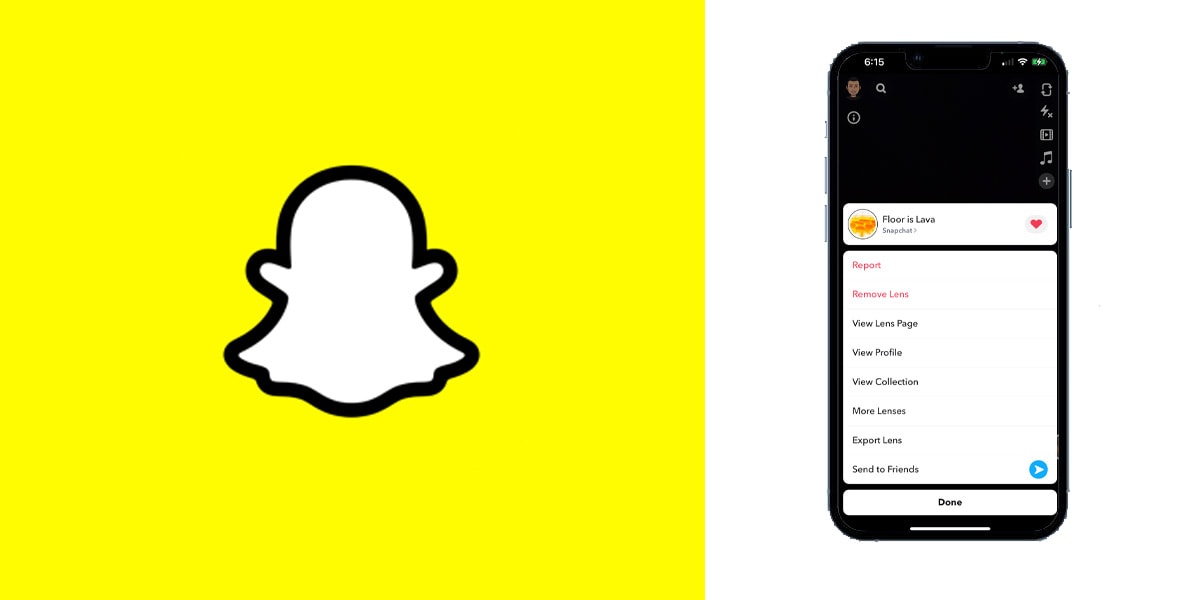 If you like socializing or making new friends in general, Snapchat is one of the best platforms to be associated with. Be it chatting with your existing friends or making new ones, it offers a level playground for every social media enthusiast to let loose. The social media giant lets you choose among numerous filters and lenses to transform your good ol' regular picture into an extraordinary piece of art. 
However, here's the tricky part: oftentimes, we use a filter of our choice but forget which one it was, the next time we feel like reusing it. Going through the tedious process of sifting through several filters to find the one you picked is not quite appealing. Here's the good part: you can skip this process entirely if you happen to have an updated version of the Snapchat app. So, if you are wondering how to see what filter you used on Snapchat, that's what we will be going in depth about in this article.
With Snapchat's latest update, you can go back to your Snapchat memories and see which filter you had used on a particular image clicked on the social media platform. So, if you always had a little weakness towards that one Snapchat filter, you can now find its name without much guesswork. But first, for those who don't know, let's understand how to search filters on Snapchat in the first place.
How to Search Filters on Snapchat?
If you haven't kept yourself up to date, the meaning of snaps, filters, bitmojis, and such technical lingo might seem daunting. But it is always best to keep up with the sign of the times. If you have decided to give Snapchat a go, filters are one of the first things to learn about.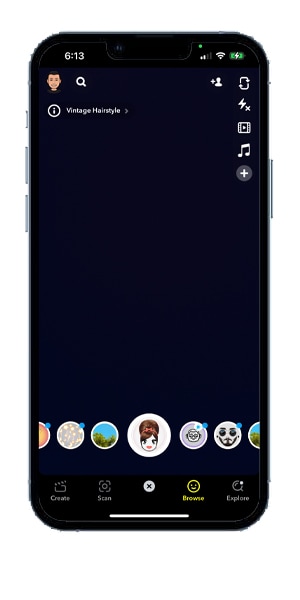 Snapchat filters are essentially static images that overlay on any picture you capture. Every time you take a snap on Snapchat's camera, swipe left or right, and you will be going through the filters one by one. They add an aesthetic appeal to a rather mundane or dull image. If you have a hard time understanding which ones they are, look out for static sticker-like variety of colors or written texts popping up on the top of the image. For example, you can use Happy Birthday filters on your birthday images.
Here is the step-by-step process of finding filters:
Open Snapchat on your device.
Log into your Snapchat account.
Once the Snapchat camera opens up, click on the Emoji icon.
You will see filters and lenses lined up horizontally on the picture.
Swipe right to pick a filter of choice.
How to Find a Snapchat Filter from a Picture?
If you are not new to the world of Snapchat, chances are you have already made apt use of the filters and lenses on the social media platform. In that case, you might often feel the need to dig out the same filter you used on an image a few days or weeks back. The process of guessing which one it was from a slew of varied filters present on the app is not quite practical. A better way is to have a photo on your Snapchat memories and trace the name of the filter from that.
This exciting and highly convenient feature is a brand new addition to Snapchat's latest update, so make sure your device as well as the app is perfectly in sync with the recent updates. However, note that deleting memories from Snapchat might render this possibility of finding which filter you used redundant. As we mentioned, the most important part is to still have the picture in your Snapchat memories.
Having said that, here's how to see what filter you used on Snapchat memories:
Go to the Google Play Store and check for Snapchat updates.
If it is up to date, launch the Snapchat app.
Once the camera pops up, tap on the icon that looks like two rectangular frames to the left of the large circle in the middle.
Select the photo you want to know the filter name of.
Click on the filter icon below right in the middle.
Under the lens section, you can see the filter name. If you can't view the Lens section, swipe up.
These simple yet effective steps will help you trace any filter that caught your attention a while back. The most important thing is to never delete any image from the Snapchat memories section, for in doing that, you will simply be inviting trouble for yourself. In such cases, the only option would be to manually go through all filters to find the one you are looking for.
There's an easier way to tackle this situation. If you realize that one such odd filter is going really well in your pictures, simply favorite it and use it on your future pictures from the favorite section.
How to Favorite a Filter?
Now that you know how to search filters on Snapchat, it's time to understand a more convenient method of getting your favorite filters back on demand: simply favorite the filters you like and they will automatically be saved on your profile for future use. You can access them anytime you want on any image captured on the social media app. In doing this, you save much time and effort of digging out one odd filter out of many such appealing ones.
Here's something to remember: your favorite filters are always saved on your account, so you cannot simply delete your current account and expect to have them back with a new set of login credentials. If you plan to switch accounts, make sure you jot down the name of the favorite filters and lenses to enjoy them on your new account.
Here's how to favorite filters on Snapchat: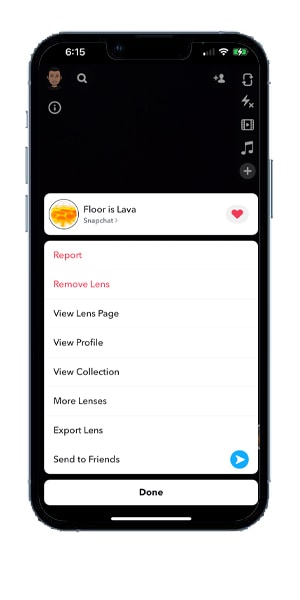 Open Snapchat.
Log into your account with your login credentials.
Tap on the smiley emoji icon beside the large white circle in the center.
Swipe left/right to see available filters and lenses.
Select a filter you like.
Click on the small circled "i" icon from the upper left side. It will show you the name of the filter along with its copy link, save button, share option, and more.
Click on the heart icon to favorite that filter.
Keep repeating the process if you want to add more filters on your Snapchat favorites. The next thing to know is how to find favorite filters on Snapchat. You cannot simply heart or favorite a filter never to find it again. The very purpose of it is to make it easier to find the filters you like more conveniently from the next time.
How to Find Favorite Filters on Snapchat?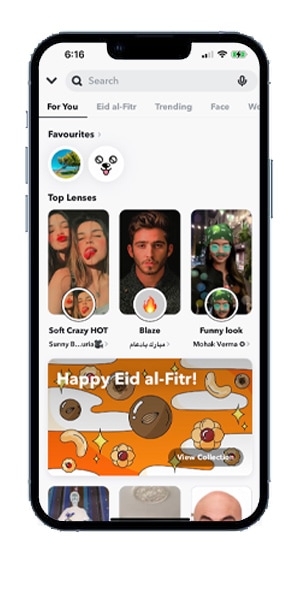 Once you know how to favorite your preferred filters, it is time to find where they are stored and can be accessed from. The way to access saved filters is not truncated. A few trials and you will remember the steps like the back of your hand.
Here's how to find favorite filters on Snapchat:
Tap on the camera option in the middle of Snapchat .
Click on the Smiley-face to the right of the white circle.
Keep swiping right from left on the filters.
The ones you find there are your favorite or saved filters and lenses.
Method 2:
Tap on the Smiley-face, and click on the 'Explore' option from the bottom-right corner.
Under the 'For You' section, locate all saved or favorite Snapchat filters and lenses.
Conclusion
Finding your previously used Snapchat filters is no longer a strenuous process, as long as you have the updated version of the social media platform on your device. Make sure you update all apps as and when any such latest patch is available to ensure your apps function to their fullest extent at all times.
As for Snapchat filters, favorite as many of them as you like for there is no cap on the number of filters and lenses you can save on your profile. Keep reusing them with impunity on images that you feel will be improved and positively transformed by your preferred filters. We hope this article helped answer a commonly asked question. Try it out today!