MIUI is a great operating system in its own regard. But we can't deny the beauty that a stock UI offers is simply too neat & smooth. No custom skins can match the smoothness of a Stock interface as there're no bloatware & tones of fancy Animations. It's just the right package with clean design & code which makes it less performance hungry & beautiful to look at. The Google Pixel is no different. Google has customized the Pixel UI with lot more features than the Stock like Pixel launcher, Google Assistant & Animations. If you're a proud Redmi Note 3 owner & looking for ways to make it look like the Google Pixel devices, we have something for you.
In this tutorial we will help you transform your Redmi Note 3 Pro (Snapdragon variant) into a Google Pixel XL. A big shout out to the developer mgeranimus for making this possible. Make sure that this procedure required root access as we need to change some System files & install a new LineageOS ROM.
1.
Xiaomi Redmi Note 3 into Google Pixel
2.
Xiaomi Redmi Note 3 into Google Pixel
3.
Xiaomi Redmi Note 3 into Google Pixel
4.
Xiaomi Redmi Note 3 into Google Pixel
5.
Google Pixel Boot Animation in Redmi Note 3

Prerequisites: 
Unlock the Bootloader of your Redmi Note 3: Guide
A Rooted Xiaomi Redmi Note 3: Guide
Install TWRP Recovery on your Redmi Note 3: Guide
Backup all your data (Apps, contacts, messages & chats). You can use the Flashfire app to send the backup file directly into your computer.
Make sure you have charged your device upto 50% to avoid any random shutdowns during the flashing process.
Required files & downloads:
Optional Downloads:
How to turn Xiaomi Redmi Note 3 into Pixel XL
Step 1. Transfer all the downloaded files in your Xiaomi Redmi Note 3's Internal memory.
Step 2. Turn off your Xiaomi Redmi Note 3 & reboot into TWRP recovery.
Step 3. In TWRP recovery, Go to Wipe > Advanced Wipe> tick all except the last two Micro sd and USB OTG and Swipe to confirm WIPE.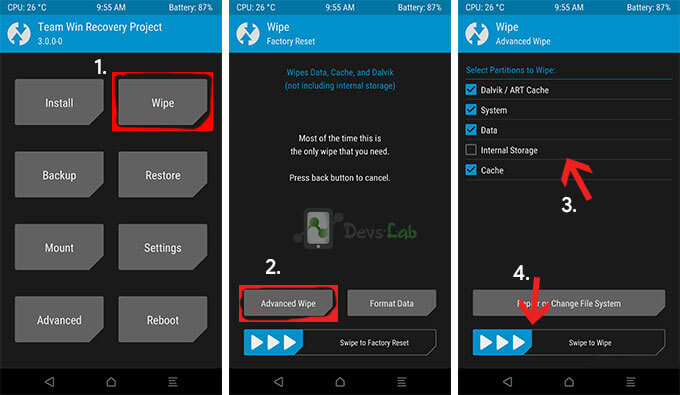 Step 4. Return to TWRP & click on "Install", locate the LineageOS zip file & swipe right to confirm installation.
Step 5. Similarly, to root the firmware we need to flash Official Addon SU enabler. Locate the SU zip file & confirm flash.
Step 6. Now that you have flashed the ROM, to install Google Play services & Playstore, install the Gapps package. Locate the Gapps file & swipe right to confirm.
Step 7. Now flash the UI MOD V05 to gain the Google Pixel like interface (Launcher, theme & icons)
Step 8. This step is optional & depends on your prefrence. If you want the Google Pixel like bootanimation, you can Flash any 1 add-on [white bootanimation and so on]
Step 9. After installing all the files, wipe Dalvik & cache partition. After the wipe is completed, Reboot your Xiaomi Redmi Note 3.
Step 9. To get a Google assistant to work use English language of United States (Okay Google works fine)
I must admit the MIUI ROM isn't the smoothest & really needs some improvements to match the stock experience. Sometimes I feel it has too many options that make it slower & I don't even use most of it all the time. But not anymore, after rooting my Xiaomi Redmi Note 3, I have made it look just as similar as the Google Pixel XL. And I must admit, it looks beautiful. The neat Pixel UI makes the Redmi Note 3 simply the best.