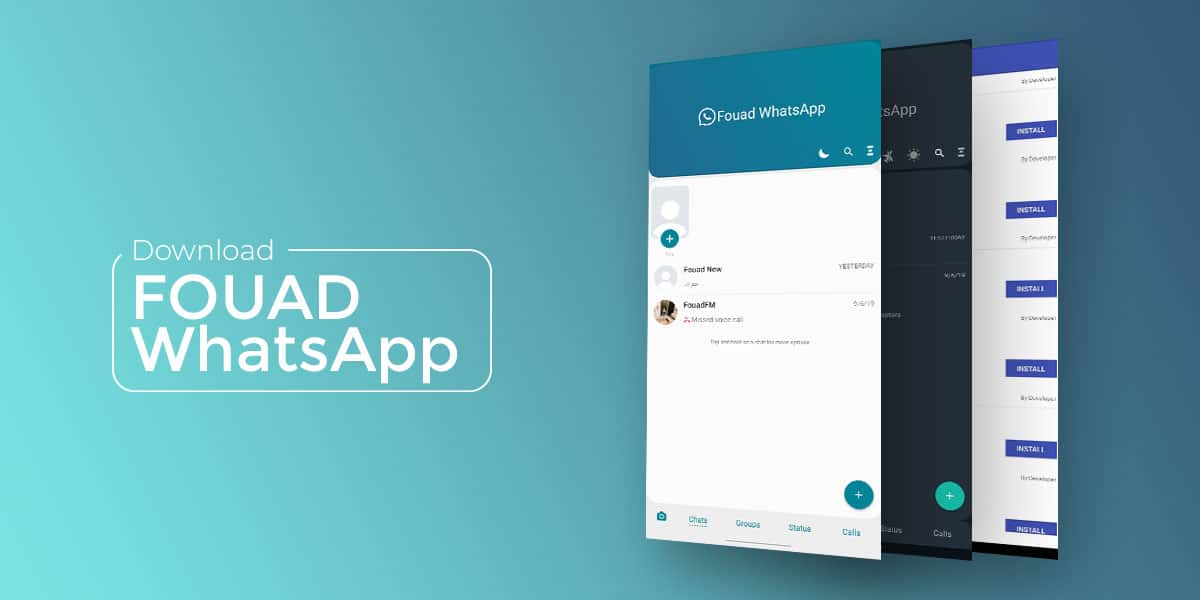 WhatsApp has no less than 2 billion active users worldwide, and yet most are not aware of the alternatives that can offer the same benefits of WhatsApp without its limitations. If you are impressed with WhatsApp but wish there were fewer restrictions, Fouad WhatsApp could just be the answer to your dilemma!
What is Fouad WhatsApp, what are the features offered, how to get your hands on it, and why is it better than the original WhatsApp? We'll get into all that and more in this article.
Fouad WhatsApp – Overview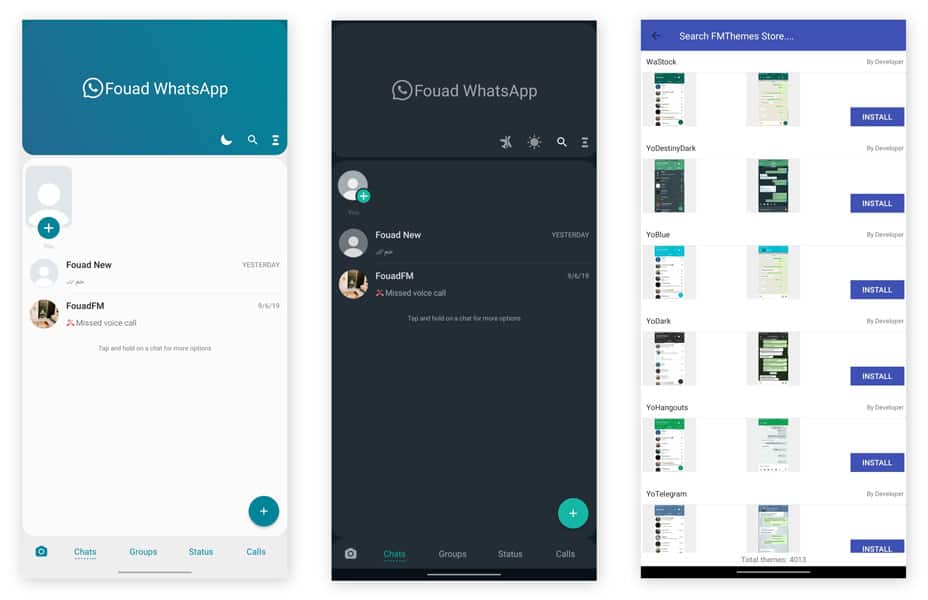 First, let's understand what Fouad WhatsApp is. It is essentially a modded version of WhatsApp which can be downloaded in .apk format from your browser. Fouad Mokdad, the brain behind this revolutionary app, has previously been credited for his contribution towards several other WhatsApp mods including, but not limited to, YoWhatsApp and GBWhatsApp. 
Developed under the umbrella of FouadMODS, its interface is fairly easy to navigate and grasp. At first glance, it looks exactly like the stock WhatsApp messenger, but upon closer inspection, you can explore the manifold customizations offered by this WhatsApp alternative. The Fouad logo and its variety of additional settings set it apart from the original version.
The Fouad WhatsApp latest version comes equipped with a plethora of exciting tweaks that offer unimaginable freedom for WhatsApp users. It has proactively fixed the bugs irking users of its older versions. An important thing to keep in mind is that Fouad WhatsApp has now ended its support for devices working on Android Kitkat. It will work solely on Android 5.0 or above.
Features of Fouad WhatsApp
The Fouad WhatsApp latest version comes equipped with an array of exciting features. Here's an idea of what you get with this app:
Anti-View Once: With this privacy feature, you can now easily see "view once" images and videos as many times as you want, without any limitation.
Freeze Last Seen: This feature hides your last seen, if you wish to keep it from public view while still seeing others' last seen.
Disable Forwarded: Want to forward something without the tag of it being forwarded? This feature allows you to do that seamlessly, as many times as you wish to!
Who Can Call Me: You can block individual calls by going to specific people's profiles. This way, you do not have to make your whatsapp inaccessible to all, and instead select who you want to avoid calls from.
Hide View Status: This feature hides your profile from the list of 'status views'. So, even if you view someone's status, they would never know!
Anti-Delete Messages: This is a rather interesting one. Imagine receiving a text on WhatsApp and it being deleted immediately. This can happen quite often on a daily basis. With the Yo WhatsApplatest version, you can bring back messages deleted by the person on the other end.
Show Blue Ticks Post-Reply: Ever been scared of opening a message, because the ticks will turn blue, necessitating a reply on your end? Say goodbye to that scare! With this feature, ticks will turn blue only if you reply to a message.
Anti-Delete Status: Quite like the anti-delete messages feature, here you can view the already deleted statuses and stories of those on your contact list.
WhatsApp Lock: Password-protecting just one app from your app drawer can be tricky without the help of 3rd party apps. If you want to have your WhatsApp password, pattern, or pin-locked without the hassles of a 3rd party app, Fouad WhatsApp lets you lock just that app, without affecting the other applications you have on your phone. Additionally, you can disable pattern vibrations, or even make the pattern invisible.
Change Color: Be it the background, navigation bar, status bar, or the chats divider, you can change the color of every element on the Fouad WhatsApp latest version.
Change Style: Want to play around with fonts, emojis, notifications, and launcher icons? The new version offers all these options.
Hide Media Files from Gallery: If you run out of storage due to excessive media exchanges on your Fouad WhatsApp, you can turn on a setting that enables you to effectively hide all Fouad WhatsApp media files from your phone's gallery, in turn saving much needed space.
Backup/Restore: Just like the stock WhatsApp messenger, Fouad WhatsApp allows you to back up all your data and restore it immediately. Moreover, you can also clear your chat backup with the click of a single button.
Variety of Themes: You can access Fouad WhatsApp's built-in theme store that has 50+ different themes to suit your aesthetic. Since all themes are free to use, you can change them up quite often.
Download Fouad WhatsApp Latest Version 9.21
Now that you are through with the added benefits offered by Fouad WhatsApp, let's go through the specifics of the Fouad WhatsApp latest version:
| | |
| --- | --- |
| Version | 9.21 |
| App Size | 50.1 MB |
| Last Update | 7 February 2022 |
| Developer | Fouad Mokdad |
| Android Requirement | Android Lollipop (5.0) or up |
| Price | Free to use |
| Official Website | Fouad MODS Website |
All features aside, Fouad WhatsApp is extremely safe to use, with permissions being requested for every action, the first few times. Be it the gallery, your contacts, location, or media files, the app will always ask for permission before accessing your device data. Moreover, developer support is available 24/7.
Also read: Download Aero Whatsapp APK [Anti-Ban]
How to Install Fouad WhatsApp APK on Any Android Device
Now that all the details and features are out of the way, let's understand how you can install Fouad WhatsApp.
First and foremost, make sure you delete the original WhatsApp, and get everything backed up before doing so. You can download Fouad WhatsApp just like a normal .apk file, but in case you are not quite familiar with that, here is a step-by-step guide to help you through the process:
Download Fouad WhatsApp from the above given download link.
Locate the downloaded .apk file & Click on it to begin the installation process.
Once the installation is complete, tap on 'Open'.
Enter your contact number to set it up. Verify your contact info with the OPT you will receive.
If you have backed up your original WhatsApp, it will ask to download the chat backup.
Set up your bio data, including name and profile picture.
And voila, there you go! Your Fouad WhatsApp latest version is up and running. It is quite easy to install, and once you open the app, it will take a few minutes to customize it as per your wish.
Conclusion
From privacy concerns to security risks, the Fouad WhatsApp new version takes care of it all. With ample options for customizations, you can now make your WhatsApp stand out from others'. Be it uploading high res pictures and videos, changing the launcher icon, or message forward limit, the Fouad WhatsApp latest version features all of it.
Overall, the Fouad WhatsApp latest version is fairly stable to use, and simple to access and navigate. It is by far one of the most user-friendly WhatsApp mods available online. Its privacy features coupled with the customization options make it a favorite among regular WhatsApp users.