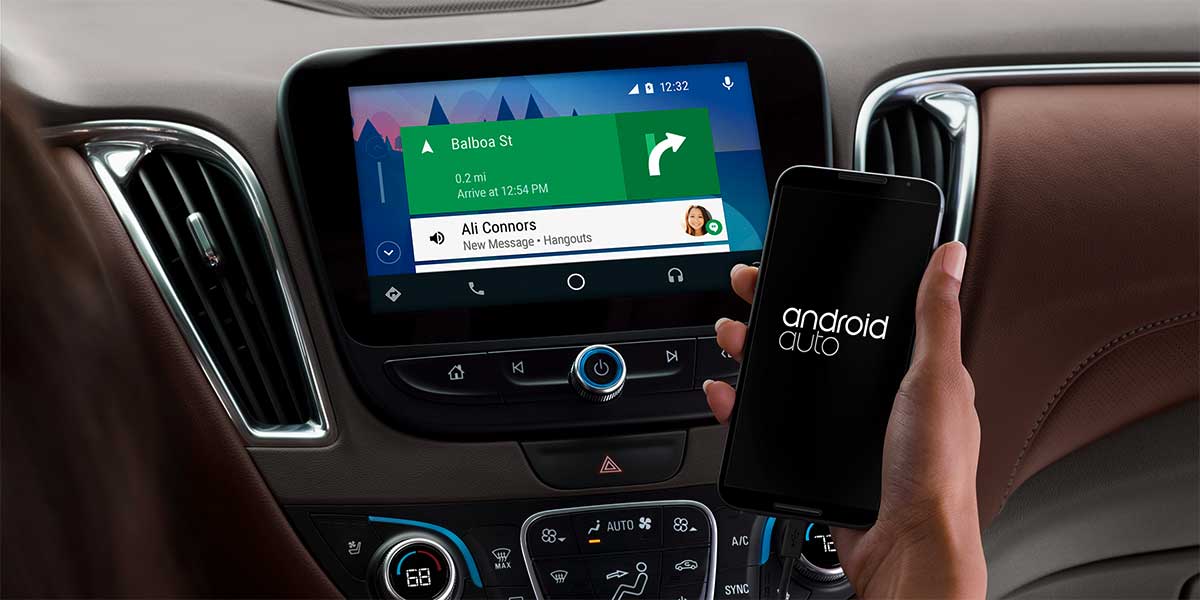 The Android Auto app has covered quite a successful journey so far. The reason people love this Android app so much is because it lets you connect your Android Smartphones directly to your car's infotainment system. It has several benefits that make it a must-have application.
When you connect your car with your smartphone using the Android Auto app, all the information transfers to your car's screen instead of your smartphone, which allows you to pick up calls, access maps for navigation, change music and all other stuff. But, since the technology is changing at a great pace, this app has significant compatibility constraints that upset its users. User experience deteriorates when the Android Auto keeps crashing and shows messages like, "Android Auto not compatible" and various other errors.
This error is majorly seen in Samsung Galaxy S20 & S21 devices and there are hundreds of users reporting Android Auto not working with S21. The application works properly only when your Galaxy S20/21, as well as your car, has a proper set of hardware and software. Otherwise, the Android Auto app keeps disconnecting from Galaxy S21 and does not provide an efficient service.
Besides these issues, there are many other Android Auto known issues. But we are going to help you find the potential reason that is stopping the Android Auto app from working in your Samsung Galaxy S20/S21 device.
Reasons & Solutions to Fix Android Auto not Working with S20 & S21
In case the Android Auto keeps disconnecting from your car, there might be several reasons behind that. Hence, we are here to discuss every bit about the app and find out the main issue and do a simple Android Auto Troubleshooting for you to eliminate all the obstacles.
Since the app has significant compatibility demands, we have to check for various factors and see if your system's hardware and software are compatible with the app or not. Only then we can fix the Android Auto problems for you. So, let's begin!
1.

Is your Samsung Galaxy S20/S21 Compatible with Android Auto?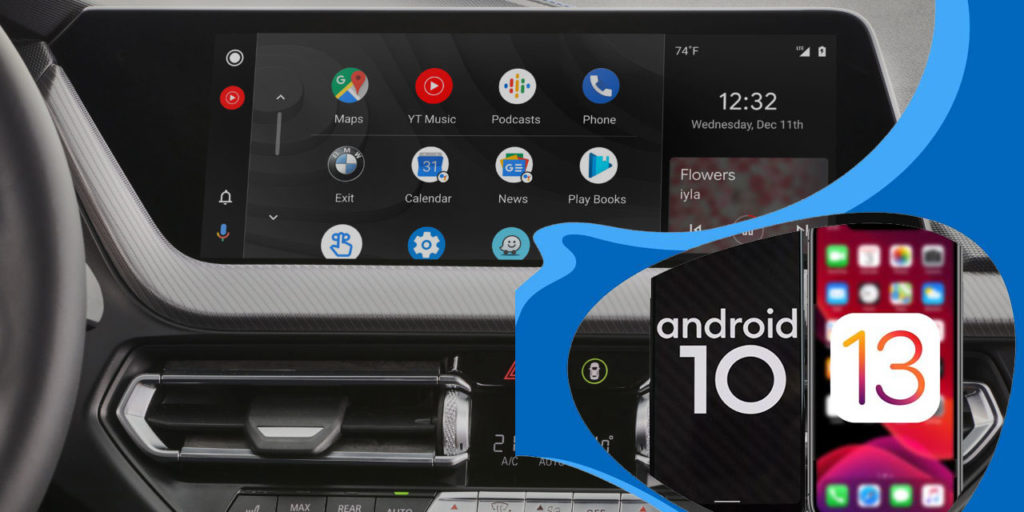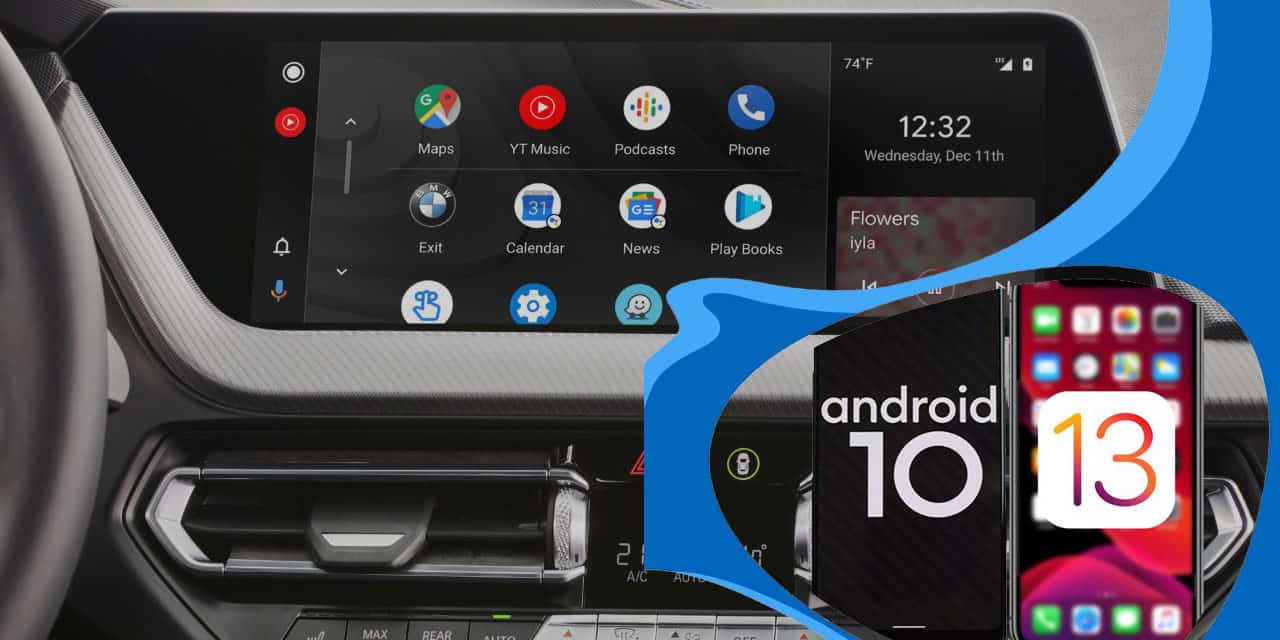 A vast majority of Android Auto users are having Android Auto problems because of their phones. However, solving this issue is not a hard one. You have to keep in mind that the Android Auto app is designed to work with the latest Android devices, all the latest phones are Android Auto Compatible Phones.
If by any chance, you are still using Samsung Galaxy S21 that is running older Android version, then you seriously need to update your Galaxy S20 or Galaxy S21 to at least Android Lollipop (10) or above. You could also try rooting your Samsung Galaxy S20 or S21 phone so that you can get the latest Android version. Another major thing to note, the app requires a working Internet connection as well to function correctly.
2.

Is your Car Compatible with Android Auto?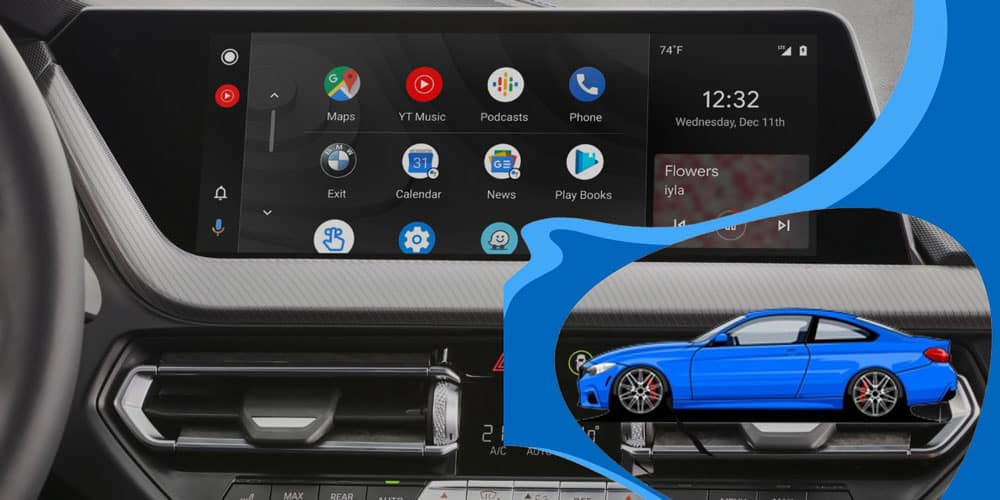 Few of the users have also reported that "Android Auto is not connecting to the car". Google has collaborated with most of the industry-leading car manufacturers to make this a successful application. Since car manufacturers have to compromise some of the advanced features for cost-cutting reasons, not all car models have those hi-tech infotainment systems. That means Android Auto won't connect to your car in case it is not compatible with the app.
Thus, in case you are receiving no response from your car while connecting, then you should check if your car model is compatible with Android Auto app or not. You can either choose to visit the Android Auto Webpage and run a compatibility test for your car. On the other hand, there should not be any such problems with some big names from the industry such as Audi, Cadillac, etc.
3.

Check USB Cable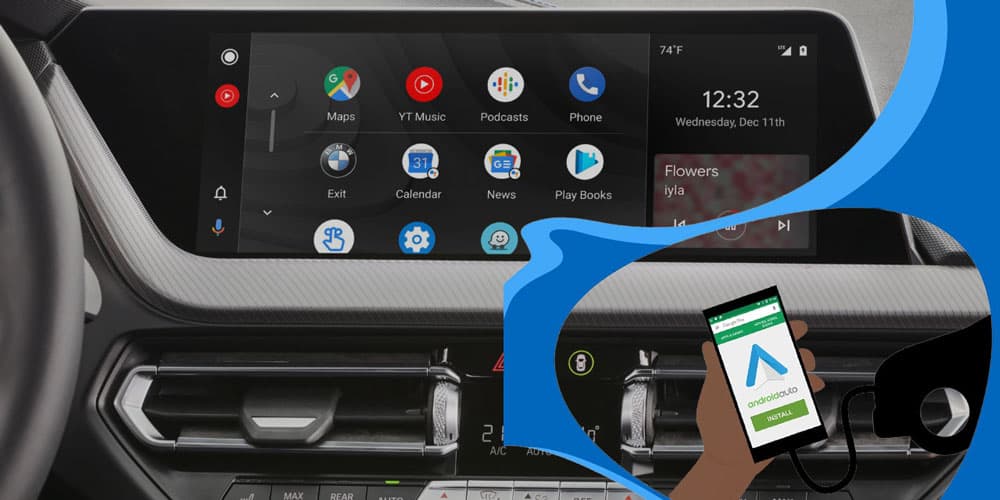 In case both your car and Samsung Galaxy S20/S21 are compatible with the app, there are a few chances that you are using the wrong hardware. If the Android Auto is not showing on the car screen, you might be using a faulty connecting USB cable or maybe a duplicate third-party cable. It is suggested that you only use the original connecting wire that comes along with your mobile phone.
The Android Auto app can also connect to your car wirelessly via the car receiver technology. One possible reason for why you are facing an Android Auto connection error is that you might have changed the stock car receiver system or Bluetooth system in your car. If you use an after-market system in your car, there are high chances that you will be facing Android Auto problems.
It is always advisable to stick to the original items so that you stay away from these kinds of issues and so that companies can troubleshoot systems for you by providing updates and fixes.
4.

Reconnect your Samsung Galaxy S20 or S21 with the Car
If your Samsung Galaxy S20/S21 device and car are well compatible with the application. Moreover, there are no issues with the hardware connections and still the Android Auto app not showing on your car display. Then, it might just be a little issue with the application itself. There might be some bug or glitch in the app that you can fix by just reconnecting to the application. It has a pretty simple procedure; however, the steps may vary from car to car. But the basic procedure is:
Open the

"Car Settings"

on the infotainment system.

Go to "

Smartphone Connections".

Reconnect

to your S20's Android Auto app.
5.

Android Auto App Keeps Crashing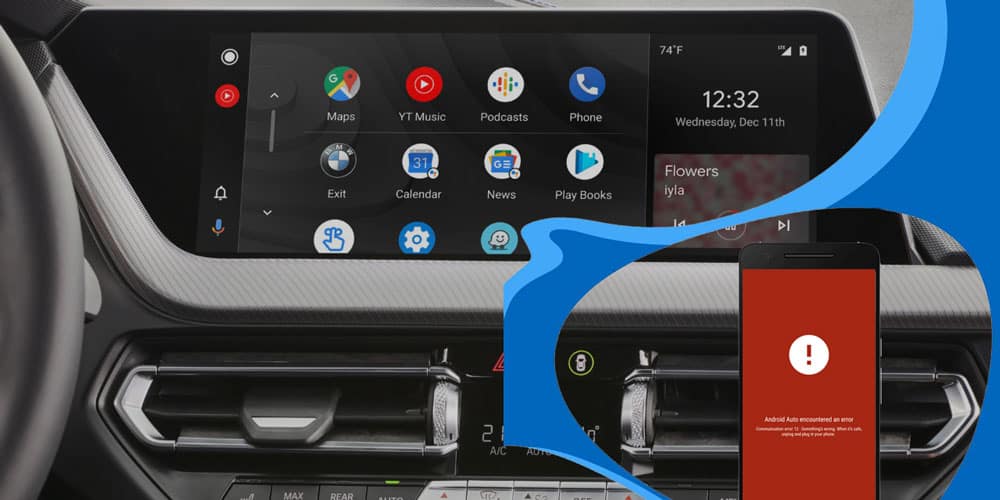 No app can be made perfect in one go. Every application has some bugs that are needed to be fixed over time. Similar things apply to the Android Auto app as well. Hence, if Android Auto not working with S20 or S21, and Android Auto keeps crashing quite frequently, there might be some issues going on with the app itself. There are several reasons that could make any application crash. Thus, we have some fixes for you that you can try and see if anything helps you out and resolves the issue for you.
The first thing you should always check if the app is updated or not. Google pushes regular updates for all of its apps to make sure no consumer has to go through any bad experience. This does not apply to this one app only. You should always keep regularly updating all applications on your phone to get rid of the bugs.

Sometimes, when we use an application quite frequently. Thus, our smartphones generate a lot of temporary files over time, those files pile up and slow down the application as well as your smartphone. Therefore, storage management is quite an essential factor to check and should be taken care of. To clear the temporary files of Android Auto application, go to

Settings

>

Apps

>

Android Auto

>

Storage

> tap on

Clear Cache

button.

Usually, this fixes all the major issues that cause the application to crash. However, if you are still facing similar problems, Consider uninstalling the Android Auto app from your Samsung Galaxy S20/S21 device and reinstall it again to give it a fresh new start.

It would be a very rare case if you still experience any such issues even after reinstalling the application. If so, you can report your problem to the officials by visiting their Help & Feedback page.
6.

Communication Apps Not Working
If all the functions of the Android auto app are working fine with Galaxy S20 except the communication features such as calling, Google Assistant, etc then you can try out these fixes and see if it resolves the problem for you.
If you are trying to connect your Galaxy S20 or S21 device to the car using a USB cable. Make sure you use the original cable. If you don't have one, try to use one that is manufactured by a trusted brand and has good quality. Usually, cheap and low-quality cables do not cope up well with the latest technologies. And, they can't transmit the data well enough.

Another significant cause of this issue might be the outdated version of the Android Auto app. Go to the Play Store and check if there is any update available for the app, and download it.

If you face issues with your Play Store as well, check out these solutions to fix the Android Play Store.

Sometimes, this issue occurs because your Galaxy S20/S21 device is not giving permissions to the Android Auto app to access features. To provide access and permissions, go to

Settings

>

Apps

>

Android

Auto

>

Permissions

. In the permissions tab, make sure

Phone

and

SMS

are enabled.

Storage management is a significant factor that can affect the performance of both the application and the smartphone. So, make sure that you clear the cache files of the Android Auto app. Go to

Settings

>

Apps

>

Android Auto

>

Storage

> tap on

Clear Cache

button.

The last and the most effective solution to fix all the issues with the app to reinstall it. Just uninstall the application the regular way, and download it once again from the Play Store.
Conclusion
Once this is done, you should be able to watch any videos, including youtube videos on Android Auto using your Samsung Galaxy S20/S21 device. Remember, no app is made perfect and has its flaws. However, it is our duty to provide you with fixes and help you tackle the problems. As for the Android Auto app, we have covered almost every method. Hence you can try them out if you are facing any similar issues. In case you have any further queries, feel free to ask us in the comments section below.