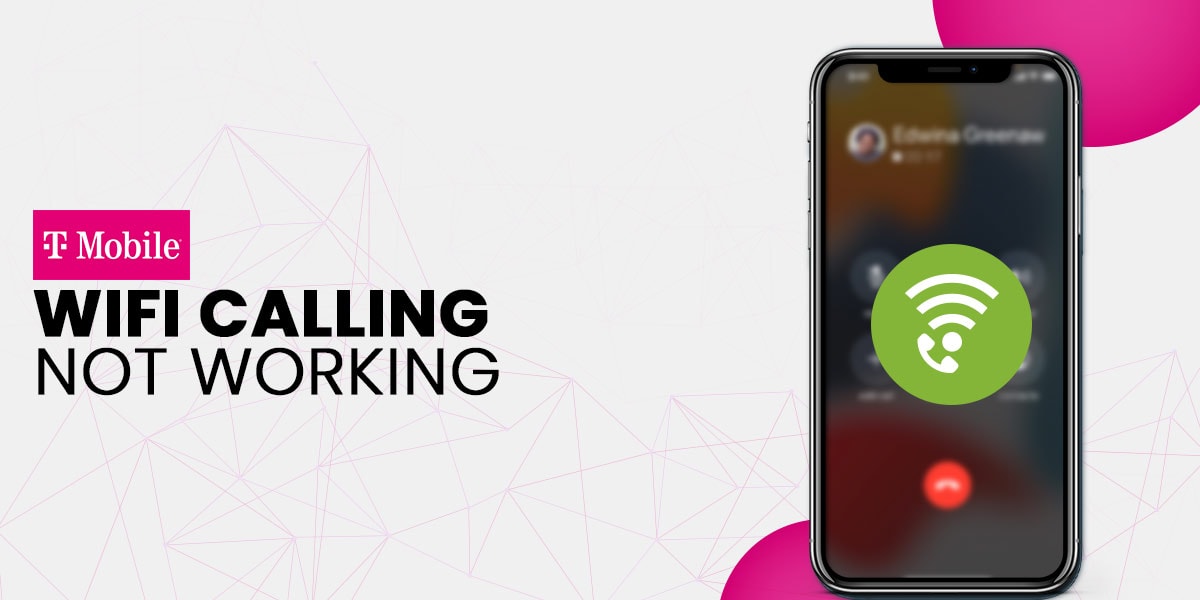 For the modern smartphone user, WiFi calling has become a staple. We often tend to err towards WiFi calling over cellular calls from business to interpersonal interactions. After all, the way it works is simple, just connect to a WiFi network, and you are good to go! We all have at least a few incidents where cellular signal strength betrayed us, and WiFi calling was the savior in the time of need.
T-Mobile has been offering the WiFi calling feature, but there have been complaints of T-Mobile WiFi calling not working for numerous users. If WiFi calling stops working, it can be particularly frustrating for those who depend on the feature most of the time while placing calls. In this article, we have tried to decode the reasons behind TMobile WiFi calling not working. Without further ado, let's dive right in.
Causes Behind T Mobile WiFi Calling Not Working
The potential causes as to why your T Mobile WiFi calling feature is not working, while varied for different users, can be narrowed down to a handful of culprits. Here's what our research and observation have concluded:
Device Failure: There's a chance that your device's WiFi calling feature is currently facing a glitch or lag and, as a result, will need some time to get back on track.
Improper Network Settings: One of the most common reasons behind T-Mobile WiFi calling not working is mismanaged network settings. Try resetting the network to see if WiFi calling resumes.
Disabled WiFi Calling Feature: Often, we accidentally toggle the WiFi calling feature off, and it remains turned off for days before we realize the problem. Check if the feature is turned on, to begin with.
Enabled Airplane Mode: Note that if your phone's Airplane Mode is turned on, you will not be able to access much of anything internet-related, including T-Mobile's WiFi calling feature. So, make sure Airplane Mode is disabled.
Unstable Internet Connection: The most common reason your TMobile WiFi calling is not working is an unstable or poor internet connection, so try switching to an alternative network and trying again.
Any of these ought to be why your WiFi calling feature might not be working currently. Now, let's take a look at the potential resolutions to the issue.
Solved: T Mobile WiFi Calling Not Working
Below we have tried to go into the detailed steps for ways to fix the problem of T-Mobile WiFi calling not working, so make sure you read through each step thoroughly before giving up on the issue and resorting to professional help. Some of the methods listed are rudimentary, but they have often been overlooked the most. Here are the 6 best ways to fix the issue of T Mobile WiFi calling not working on iPhone or Android:
1. Check Third-Party Apps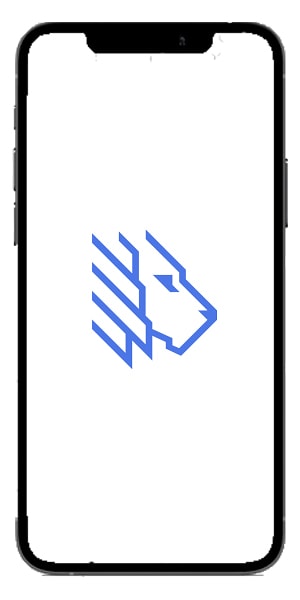 There are quite a few third-party apps offering call forwarding and call transfers services, along with a plethora of other virtual phone system features that can be helpful if you want a business number to conduct daily virtual interactions without a hitch. MightyCall and Call Forwarding Lite, for instance, are one of such apps that have been helping people connect all across the world. You might consider apps like this as alternatives to your everyday WiFi calling.
But often, we see 3rd party apps clashing with the WiFi calling feature of T Mobile. In such cases, it is best to disable all third-party call-related apps for the time being to gauge if the issue fixes itself. If it does, you know exactly what to do the next time.
2. Check if WiFi Calling is Enabled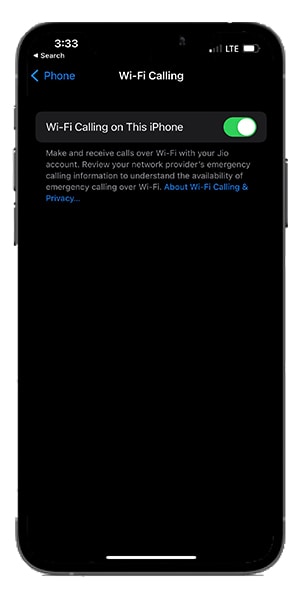 This goes without saying: until and unless your WiFi calling feature is enabled on the device, you will not be reaping the benefits of this useful feature. So, first and foremost, it pays off to re-check if you have accidentally turned the toggle off.
Note: If you happen to have an older model of T Mobile, you might not have the WiFi calling facility included at all, so check with your service provider to see if you need to upgrade the device.
Here's how to use TMobile WiFi calling:
Navigate to the T Mobile menu.
Go to Settings and click on Wireless and Networks Tab.
Select the WiFi calling tab.
Toggle the WiFi calling tab on if it is gray. If it is already green, turn it off and back on again.
3. Restart the Phone & Re-Insert the Sim Card
Once again, this is a staple, no matter what T Mobile or any other phone-related issue you face. A simple restart can often work wonders, so make sure you try it before trying out more complicated workarounds. Often, re-inserting the SIM card also fixes the issue, so you might want to do that.
Here's how to go about it:
Switch off the device.
Open the SIM card tray on either side of your device.
Use a paperclip or the SIM card ejection tool to eject the holder.
Take it out and re-insert the SIM into the holder and push it back into the compartment.
Turn on the device.
4. Check Internet Connection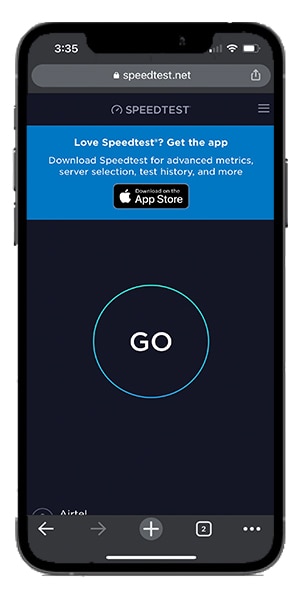 This, once again, is a culprit that is more often than not behind the persistent issue of T-Mobile WiFi calling not working. First and foremost, make sure you are connected to a network.
If you are, and the WiFi calling feature still does not function, you might have an unstable or poor internet connection. This can be causing the issue with your TMobile WiFi calling feature.
5. Connect to A Different WiFi Frequency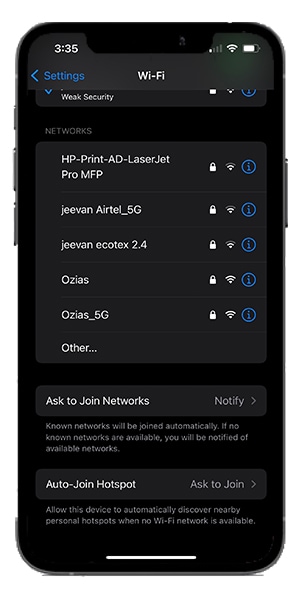 As we discussed, T Mobile WiFi calling not working on iPhones or Android devices can be due to unstable networks, but often, you could be facing an issue with this feature on a particular WiFi.
In both cases, switching to a different network might pay off. Connect to a different WiFi frequency with a steady signal strength, and you should be good to go!
6. Use Airplane Mode to Force WiFi Calling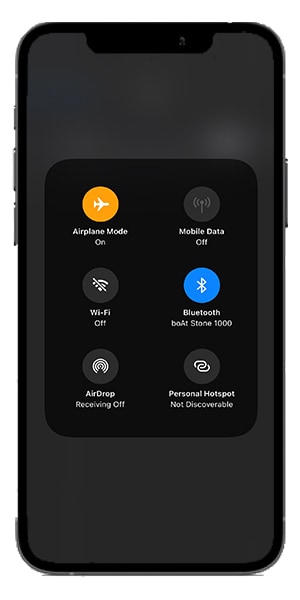 The Airplane Mode comes into play in a few ways regarding WiFi calling. First of all, of course, as we discussed, if your Airplane Mode is turned on, you might not be able to place WiFi calls through your TMobile servers, but here's what you can do even if it is not turned on: Turn it the Airplane Mode on and then back off again.
This often forces the WiFi calling feature to bounce back into action. So, if T-Mobile WiFi calling not working has been bugging you, try this out and test your luck.
Conclusion
Those are some of the most successful ways to fix the issue of T-Mobile WiFi calling not working. Remember, going by trial and error is the best course of action to reach a viable solution. Try out everything listed and see if the feature springs back into action.
We hope the article helped you figure out the potential causes and the plausible fixes for the problem of T Mobile WiFi calling not working on iPhones or Android. Good luck!