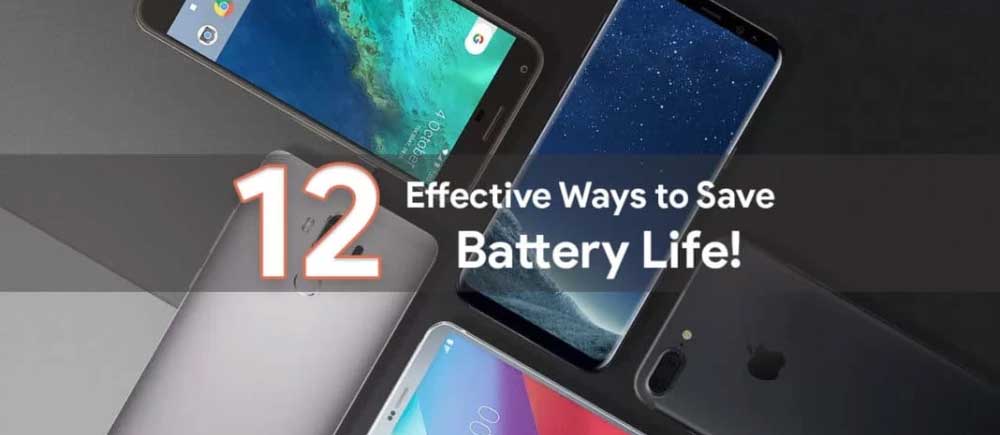 One of the most common issue with almost every Android Smartphone is its battery life. Most of the time, even after having a huge 3,500mAh battery you experience quick battery drain issues. Many people buy smartphones by checking the size of the battery and battery life reviews; because that's what matters the most.
Every smartphone manufacturer tries to provide smartphone with maximum battery life. While some smartphones have almost an embarrassing screen-on time. But, there are many optimization tricks to reduce battery usage & get the most out of your Android device.
In today's article, we'll be fixing the battery drain on Samsung Galaxy S20 (S20/S20+/S20 Ultra 5G) & Samsung Galaxy S21 (S21/S21+/S21 Ultra 5G) devices and discuss various ways to improve battery life.
10 Ways to Fix Battery Drain on Galaxy S20/S20+/S20 Ultra 5G & Galaxy S21/S21+/S21 Ultra 5G
1. Turn off Vibrate and Haptic Feedback
Turning vibration off is a good battery saving practice. Keep your device to General or Silent as vibrate mode takes more power to vibrate your phone than it does to ring it. Usually Samsung phone's are kept at high vibration frequency which is harmful for health too.
Also, turn off haptic feedback too (that buzz you get from typing on the keyboard). If you are using Google Keyboard, Goto Google keyboard settings > Preferences > Scroll down to Haptic feedback on keypress and disable it.
You can also set the Vibration strength according to your preference in the option just below it – Vibration strength on keypress.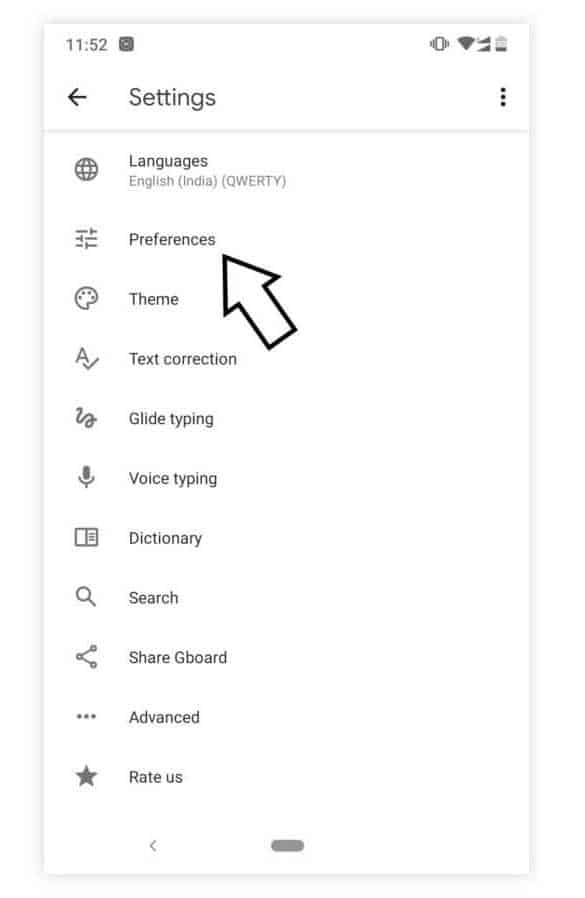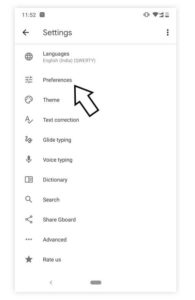 2. Turn Off Smart features
Turn off smart features like air gestures, smart scrolling and smart alert, especially if you have a Samsung smartphone. Unless you really use these features every day, they're just using battery power for a feature you don't use.
There might be a chance that your RAM is loading an App which you are not using now but had used earlier. You can see this in the Settings tab of your phone, if you have any such feature enabled on your device.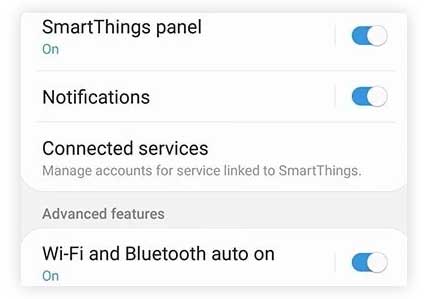 3. Reduce Screen Timeout
Set your display's screen timeout to as short as you can. Keep it around 15-30secs. You can increase when required.
Studies report the average smartphone user turns their smartphone on 150 times a day, so anything you can do to limit that frequency (through self-control or other methods listed below) will help keep your battery running for longer.
For simplicity, if we assume that a user switches on their phone 150 times a day, a 10 second timeout will consume 25 minutes worth of battery, whereas a 60 second timeout will consume 2 hours and 30 minutes of battery.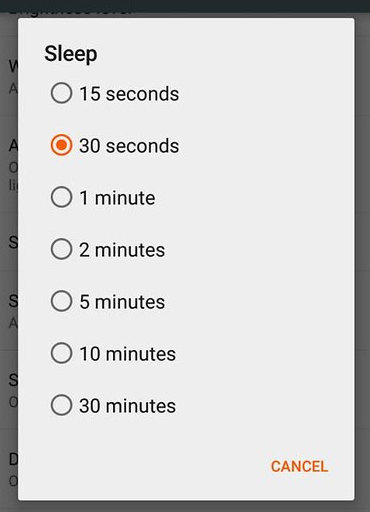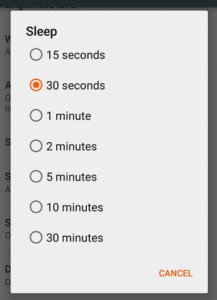 4. Don't use Adaptive/Auto brightness


Most of the Android devices face massive battery drainage because of the large bright display. You might find the Auto brightness feature easy & battery saving but, its not. Because, auto-brightness is usually way brighter than you really need. It's much better to manually set a super low brightness level that is still comfortable, and then just bump it up when necessary.
5. Use Dark Themes and Wallpaper
If your phone has an AMOLED screen (like most Samsung devices), use a dark-colored background. Black wallpaper can save your battery because AMOLED screens only illuminate the colored pixels. Black pixels are unlit, so the more black pixels you have, or the more darker pixels, the less battery you need to light them up.
Also use dark theme if you have options to change. This is one of the reason CyanogenMod is better than stock Android.
The first version of the Android M developer preview had a stock dark theme (which was subsequently removed). This could means big things for system-wide stock theme support, if it returns in the final Android M release.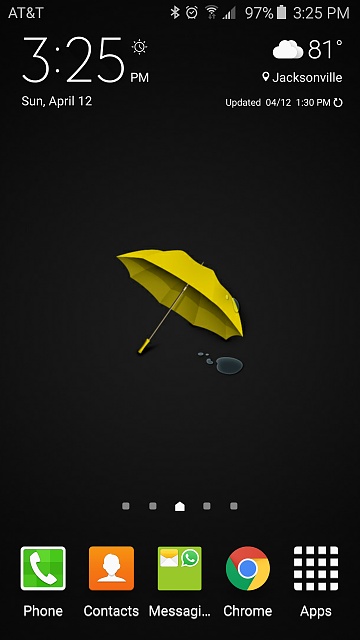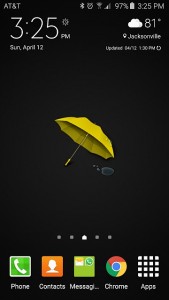 6. Schedule your "Do not disturb" or "Sleep" Mode
If you don't use your phone for a certain time period for example while you are at work. It's better to turn off Wifi, Mobile data or any battery consuming feature of your Smartphone.
While most of the smartphones come with "Do not disturb" mode. You can also set rules using certain battery saver Apps. You can also use an app like Greenify to force certain battery-hogging apps to hibernate when you're not using them.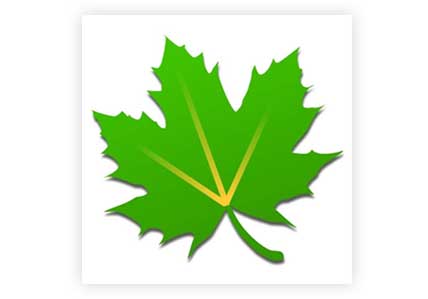 7. Don't use Too many widgets
You might think that the widget on your Homescreen hardly takes any memory or battery. But, if you have tones of widgets in every homescreen which are constantly syncing and updating than you just can't blame your battery. Most of the widgets continuously keep updating in the background. This not only affects your battery life but performance too. This widgets keep consuming data in the background and reduce your smartphone's battery life.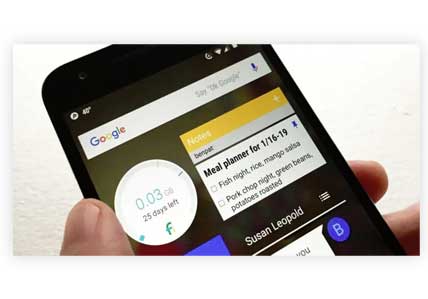 8. Atleast use the Basic Power Saving Mode
Poor battery life is the major issue with Android smartphones. You can make use of the basic battery saver mode. Even stock Android Lollipop has it by default and Android M has the great Doze feature for less battery consumption while your phone is asleep.

9. Disable Auto-Sync
You might observe some Apps consuming battery life even if you don't use them; this Apps continuously keep exchanging data with the web this is known as Syncing.
Its better if you turn off the Auto-Sync for most of the unused Apps. Goto Settings & Check Accounts field. Disable Auto-Sync for most of the Apps. (Recommended) Disable Auto-Sync for Social networking apps as they have the least sleep duration.
10. Keep all the Apps Updated
Keep your apps updated. There's a reason developers constantly update apps, and many of these reasons are memory and battery optimizations. Keeping your apps updated also means you have the best optimizations available. Likewise, delete old apps you no longer use, as these may be running background processes that chew up RAM and battery life.
Bonus: Disable "Ok Google" on Homescreen
Many users face battery drainage by an app known as "Google Play Services". Most of you might not be aware that even if you don't say "Ok Google", it keeps analyzing whenever you are on your homescreen. "Ok Google" voice searching is a fantastic and often very functional feature.
The problem is that it can play havoc with your battery. Especially if you don't actually use it or only use it occasionally. Go into "Google settings" from your app drawer and tap the "voice" heading. On the next page, select '"Ok Google' detection".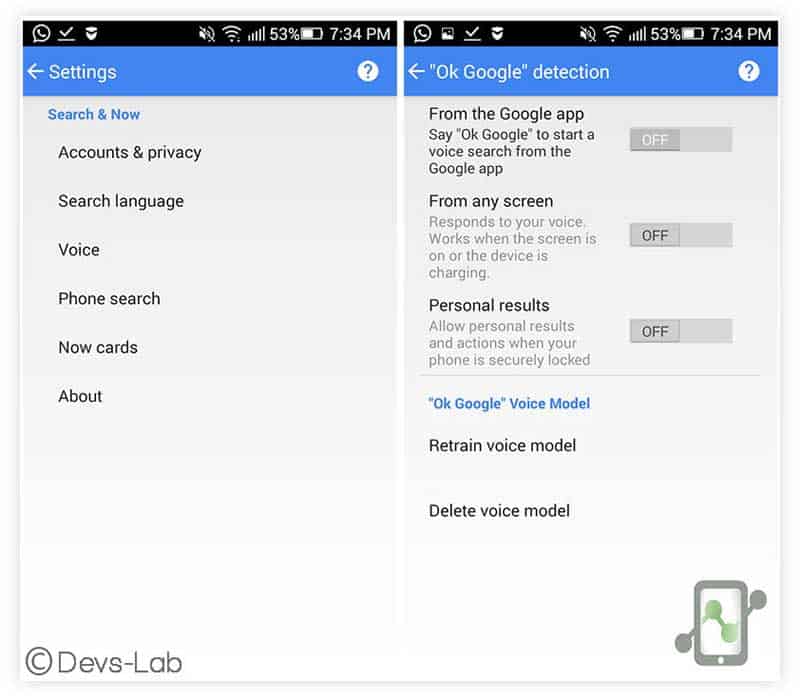 In this menu, the best option for battery life would be to untick all those that are boxed, but if you are a fan of "Ok Google", tick only the "From the Google app" box to ensure your device is only listening when you're in the Google app.
Using Performance And Battery Tweak To Improve Battery Life (Rooted)
There are two apps that you can use to improve battery performance. For both of these apps, your phone needs to be rooted.
You can either use: Kernel Adiutor (Root) or Helix Engine
Kernel Adiutor
Kernel Auditor is a famous Kernel Manager by XDA Recognized Developer Grarak upon which a number of variations of Kernel Manager are based. This app comes with simple features which even a novice user can handle. Unlike many other paid Kernel Managers, Kernel Auditor is free as well as open source which makes it cooler.
Features Of Kernel Adiutor
CPU (Frequency, Governor)
I/O Scheduler
Kernel Samepage Merging
Low Memory Killer (Minfree settings)
Virtual Memory
Flash/Backup
Build prop Editor
Recovery (Flash, Wipe)
Init.d editor
Saving Profiles
Helix Engine
Helix Engine is a tool to help improve the efficiency of your device.
With the use of the Accessibility Service, Helix Engine is able to dynamically switch between different performance profiles automatically without any user interaction. With App Engine, users can configure what app they want to set for which profile, this will be used for the Accessibility Service to determine what profile to switch to when that particular app is detected as currently in use. Users are also able to configure each profile to their liking.
Features Of Helix Engine
Configure each profile to your own personal taste with Profile customization
Select which profile to apply to which app in the App Engine
An accessibility service will detect which app is currently in use, and apply the profile that was chosen for the app automatically
Helix Engine automatically adjust frequencies for each app with Auto Mode
Backup and Restore configs
View system apps including Launchers
Search through App Engine using the search bar
Dark theme
Final words
Battery life largely depends on the usage. If you want to improve your battery life, its better to follow some rules. You can't blame your phone because it can't handle the amount of App you have installed in it. You got any other way to save battery life? Let us know about that in the comment section below.