Microsoft is rolling out the Creators Update for all its personal computing users from the 11th of April, Windows Phone users will be getting the patch sent their way sometime post 25th of April. Now according to sources at ZDNet it seems that not all Windows 10 smartphones will be getting the update and only 13 specified devices are eligible for the update post 25th.
The devices which will be getting the Windows 10 Mobile Creators Update and these are Alcatel Idol 4S, Alcatel OneTouch Fierce XL, HP Elite x3, Lenovo Softbank 503LV, MCJ Madosma Q601, Microsoft Lumia 550, Lumia 640, Lumia 640 XL, Lumia 650, Lumia 950, Lumia 950XL, Trinity NuAns Neo and VAIO VPB051. Microsoft officials stated that whether or not a device gets the Creators update is dependent on the manufacturer, device model, country / region, mobile operator or service provider, hardware limitations and other factors.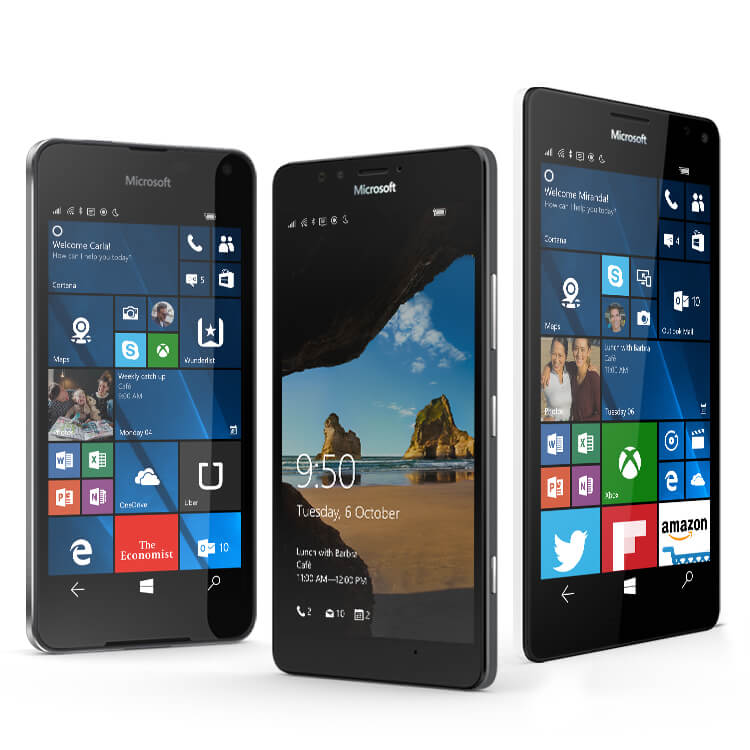 In the meantime the company has not denied nor confirmed the report and have said that the full list of supported devices will be updated on the Product Lifecycle page soon.
"Beginning this month, Microsoft will release the Creators Update for Windows 10 customers including those using Windows 10 Mobile. As has been the case with pervious Windows updates, a device may not be able to receive the Creators Update if the device hardware is incompatible, lacking current drivers, or otherwise outside of the Original Equipment Manufacturer's ('OEM') support period. These devices will continue to receive security and servicing fixes according to our OS support policy.

The full list of supported devices will be posted on the Product Lifecycle page soon."
This is not a surprising development since Microsoft had only updated a handful of devices from Windows 8.1 to Windows 10. The report also stated twitter users who have downloaded the Insider build on non-compliant smartphones to retain the update for the interim. Although everything is speculative at this point and we can only get the official confirmation through Microsoft. This might be a signal that reinforces Microsoft's declining focus on the mobile market in the wake of downscaling their staff and not releasing any hardware in the sector the near future.
What do you think about the Creators update, do you have a Windows Phone device that is not getting update? Let us know in the comments below and remember to follow us on our social media to keep up-to date with the latest in the world of smartphones.