Smartphones have been improvising day by day. If you're still with that old Jellybean/KitKat smartphone then my friend, you need to change your device. Things have improved, Android is much more cleaner faster and advanced now in latest devices. Things have moved from keypads to Fingerprint scanner. Xiaomi recently launched its flagship device, Xiaomi Redmi Note 3 which is the best Smartphone with almost every feature. A Fingerprint Scanner which unlocks the device in 0.3s,  full metal body, A massive 4000mAh battery! & 13MP/5MP cameras.

Xiaomi Redmi Note 3 Specification

Display

5.50-inch

Processor

Octa-core Helio X10

Front Camera

5-megapixel

Finger Print Scanner

Available

Resolution

1080×1920 pixels

RAM

2GB

OS

Android

Android version

5.0 with guaranteed update for Android M

Storage

16GB

Rear Camera

13-megapixel

Battery capacity

4000mAh

PPI

403 pixels per inch.
However, there are many other devices like Nexus 6P, OnePlus Two or LG V10 but, there are huge cost difference between this devices and Xiaomi Redmi Note 3. We are offering best deal for Xiaomi Redmi Note 3. Most of countries have not yet received Xiaomi Redmi 3. But, you can buy from the below link from anywhere worldwide. Device will be unlocked for Worldwide use. You don't need to pay extra for unlocking and other things.
Why your next smartphone should be Chinese?
They are cheaper than the competition
They offer something different: Chinese phones are becoming increasingly well designed. Just look at Xiaomi Redmi Note 3, The Meizu Pro 5 or the Lenovo Vibe P1. Manufacturers are no longer taking their cues from existing devices but offering something truly different. And that has to be worth something.
The brands are growing and targeting you: The growth experienced by Chinese manufacturers over the last decade shows little sign of stalling and that could be good news for consumers. Traditionally companies like Huawei and Xiaomi have concentrated on their domestic market
They look pretty damn good.
They give you more freedom.
What if I say you you'll get this Xiaomi Redmi Note 3 for 170$ (Rs. 11236)! Regular price: 180$-230$. Better Hurry as the deal is just for 3 days. The device is Unlocked for Worldwide use.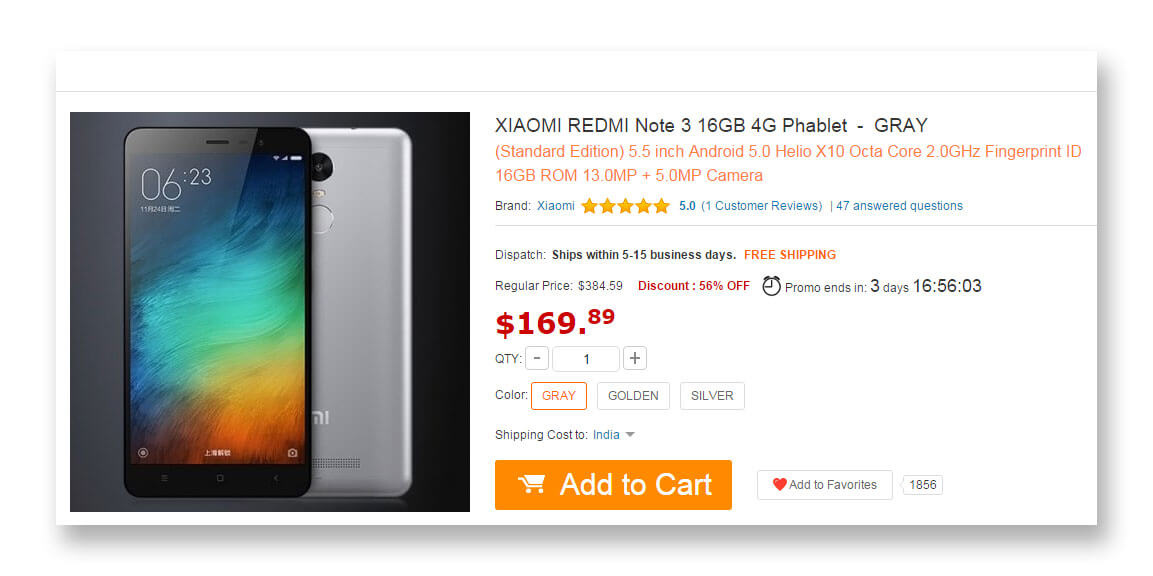 Xiaomi Redmi Note 3: Buy Now
What about the shipping charges & location?
Well if you live in the corners of the world, Gearbest won't fail to locate you & deliver your Xiaomi Redmi Note 3. That too for free! You get free shipping almost for every product. So it won't be an issue, even if you live on the mountains of Antarctica, Gearbest delivery guy will find you. Gearbest provides Worldwide Free shipping for Xiaomi Redmi Note 3.
What about the Return policy, Quality of Service & Technical Support?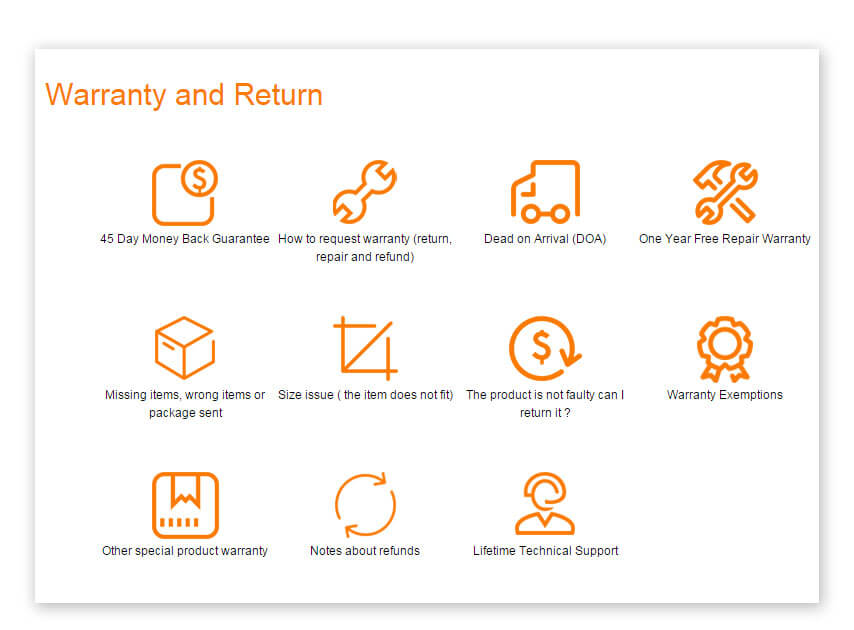 Well, this might amaze you! Gearbest has 45 days return policy and lifetime Technical support for all the products. I'm damn sure, my next online products will be from Gearbest. Come on, who offers 45 days return policy and lifetime Technical support where most companies think about just money, Gearbest stands aside with Customer satisfaction first!