How often do you post something, in a day, on Facebook? Why am I asking this question, you ask? Well, if you post often, and by that I mean about 50 posts per day or more, then chances are there that some of those posts might get buried deep in the news feed, so that only a few people could see them. This is another small step, by the social networking giant, to conquer its battle with fake news. Facebook's fake news problem became an issue during the presidential election, and the activity particularly increased during the US election days.
In an announcement from Adam Mosseri, the Facebook VP in charge of News Feed said that there are some users on Facebook who regularly share vast amounts of public posts per day, about 50 plus, that are insignificantly low on quality content; effectively spamming other user's news feed. These posts, as Facebook says, include click bait, sensationalism and misinformation.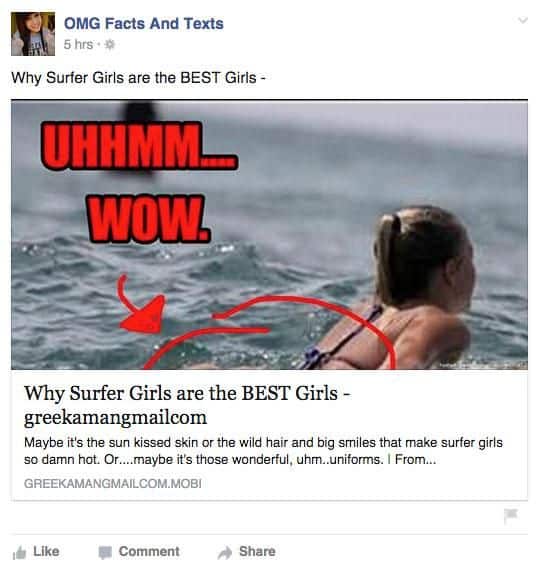 Facebook definitely wants to improve its user's experience in News Feed and wants to show more stories that come across as informative and entertaining. As a result, they tweaked its algorithm to make such posts, that promote suspected spamming, appear less by deprioritizing them in the News Feed. Now, if you just like to post a lot, it probably wouldn't affect you. Pages are free to post as much as they want as this change only scrutinizes individual user accounts. And Facebook says only Pages that depend on these spammers for traffic will see a drop in their distribution.
"We're trying to do as much as we can to get false news, clickbait and sensationalism off our platform," Mosseri insists. "We're a platform that tries to empower people to share. And so these people are in a grey area. They're spamming but not necessarily violating any specific policies that we have so we think this is the right type of approach."
Now Facebook just cannot block anyone's account for sharing news that might promote spamming or sensationalism, they just cannot bar anyone's right to share information. However, they can surely make sure that such news are buried deep down in the News Feed, so that not a lot of people can check them. After all, such problematic links do bother us, and getting rid of them wouldn't be bad at all.