Meizu M3 Note runs Android 5.1 Lollipop skinned with the company's own Flyme OS. Like most smartphones these days, M3 Note has the app drawer integrated with homescreen. The smartphone uses a highly customized version of Android , with everything from app icons to notification panel different from what they are in usual Android phones. The phone doesn't even have key with the 'back' icon, and instead offers the arrow on top left of the screen like iOS devices. The device is pretty much interesting & fun to explore. The best part that attracted me was the inbuilt Root features. This means, the device comes pre-rooted & you just have to enable it by following few steps which are pretty easy to follow unlike any other rooting tutorials. Let's get started with Rooting Meizu M3 Note (Helio P10 MT6755). 
Why you should root your Meizu M3 Note?
This question occurs in every Android user's mind before they jump to rooting their brand new Smartphone. Most of the users are afraid to root their device just because it voids their device's warranty. Well, the case is different here. You won't loose any warranty after rooting your Meizu M3 Note. Sounds great, isn't it? The advantages of rooting are:
Boost your Phone speed & Battery Life.
Remove Preinstalled crapware like System Apps.
Remove Bloatwares, Apps like Facebook, Chrome Keep sucking your Ram & battery by running in background So, Among the smartphone geek crowd, applications like these are referred to as "bloatware:" they do nothing but bloat the software by existing as unnecessary applications.
Tweak your phone like : Increase Video streaming speed, Increase Wifi Speed, Increase SIM detecting Speed, Increase SD read/write speed.
Most Important & Best part, Install Custom Kernel & Custom ROMS ( I will explain about it in Installing Custom ROM section Custom ROM section )
Finally, Truly Own your Device, Make it appear in the way you want.
Note: Unlike any other Smartphone rooting tutorial, this tutorial is completely official as the root feature is provided by the manufacturer itself. 
How to Root Meizu M3 Note without PC
Step 1. Go to Settings > Flyme Account. Now click on Login/Register to create or login to your Flyme Account. Having an account is compulsory to root your Meizu M3 Note.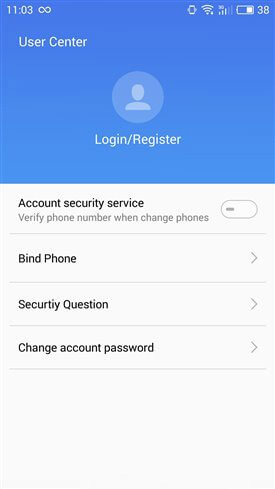 Step 2. Once you have created a Flyme Account, Go to Settings > Fingerprint and Security. Click on the Root Permissions option. Enter your Flyme account's password to confirm Rooting your Meizu M3 Note.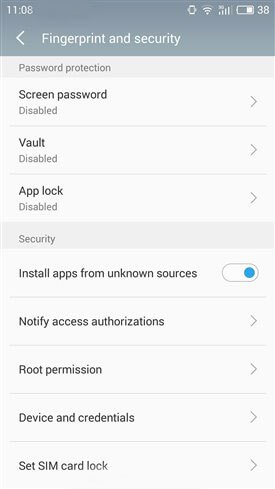 Step 3. Now to verify Root Access, download Root Checker App from Google Playstore. Launch the App & grant root access if prompted.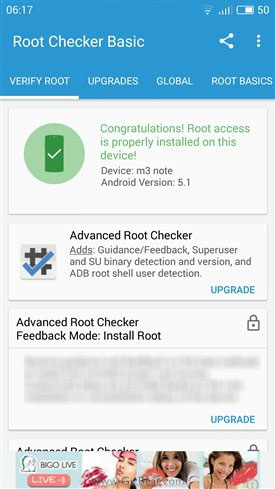 Final words,
Now that you have rooted your Meizu M3 Note successfully, you can checkout our list of top 10 Apps for Rooted Android smartphones. If have rooted your device to optimize performance & battery life, you can follow our tutorial to install Xposed framework in Meizu M3 Note & checkout the Top 10 Xposed modules that can help you Customize your device, increase performance & increase battery life.