The Social messaging giant, WhatsApp has improved a lot since it's acquisition by Facebook. WhatsApp is no more just a "text" messaging app with a neat interface, it has evolved a lot which has replaced a lot of apps as it offers all new features along with the neat chat app. While most of the features are listed in Changelog provided on Google PlayStore, app developers always keep few features a secret. The reason for this? Well, no ones knows. Today I'm here with another such feature which is somewhat unfamiliar to most of the normal WhatsApp users i.e How to convert videos into GIFs on WhatsApp.
Compared to other messaging apps, WhatsApp was slow to allow its one billion customers to send GIFs to each other. But they knew how to implement it into the WhatsApp without annoying the users who use WhatsApp just because of it's simplicity. Talking about GIFs, most of the Android apps pull GIFs from Giphy, which is a huge GIFs directory updated by its users. But how to create your own GIFs? Not everyone likes to download videos & there's some different fun in GIFs. So, if you're looking for ways to make your newly recorded video into a GIF, let's get started.
Requirements:
Latest Version Of Whatsapp: Download
Any video you want to share as GIF.
How to convert Videos into GIFs in WhatsApp:
Step 1. Make sure you have installed latest WhatsApp version or else you won't be able to use the GIF creating feature. To download the latest version, click on Download option from above & install the apk file.
Step 2. Capture a new video or decide video you want to convert and share as gif image. Open Whatsapp and select any contact to whom you want to send the GIF.
Step 3. Tap on attachment icon and select Video you want to convert and share with your contact.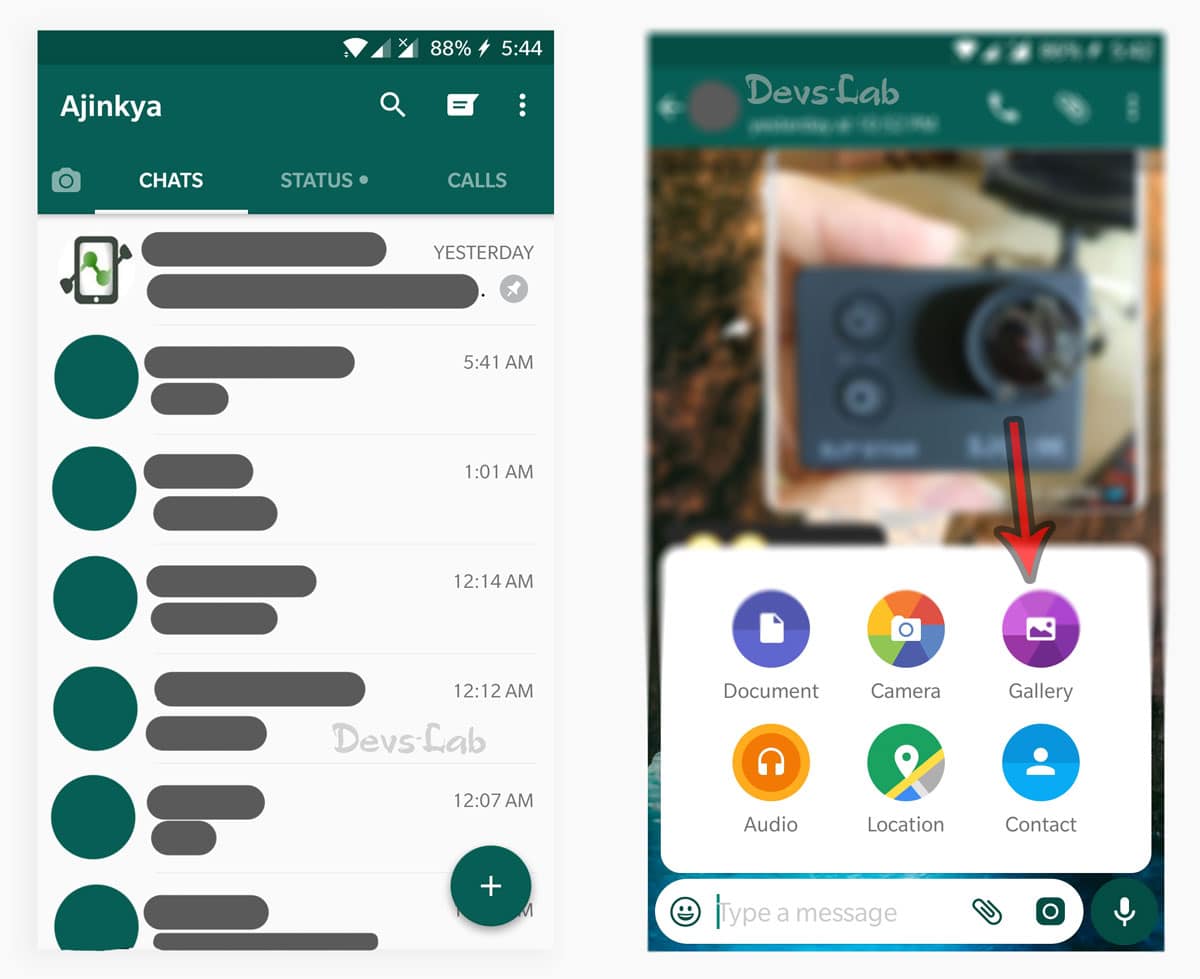 Step 4. In the Video Editor UI, tap on "Recorder" symbol on top right side and you will notice that the recorder icon is now replaced with gif icon.
Step 5. Now edit and trim video; but you must select maximum of 6 sec video, as gif only allows image upto 6 sec. You can even add your caption at any particular time frame or for the entire video.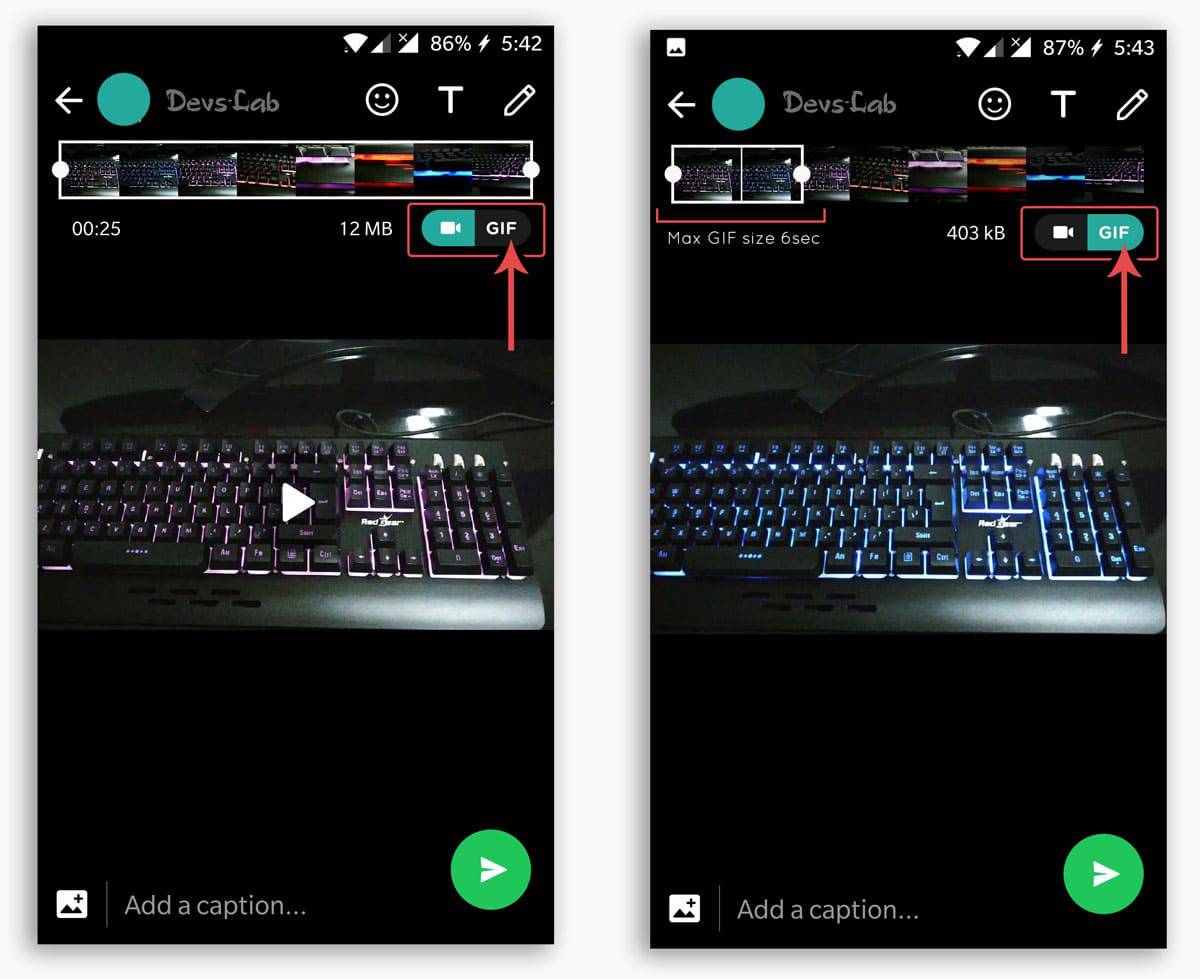 Step 6. Now tap on send yes you done it well! Share any video as gif to any person.
And now you've converted your video into a GIF. Congratulations! Enjoy sending all kinds of fun GIFs to your friends and family. Want more such tricks? Make sure to subscribe to our browser notification. Although this feature was introduced long back, I still find many people unaware of this fun feature. Don't forget to share this feature all your friends.