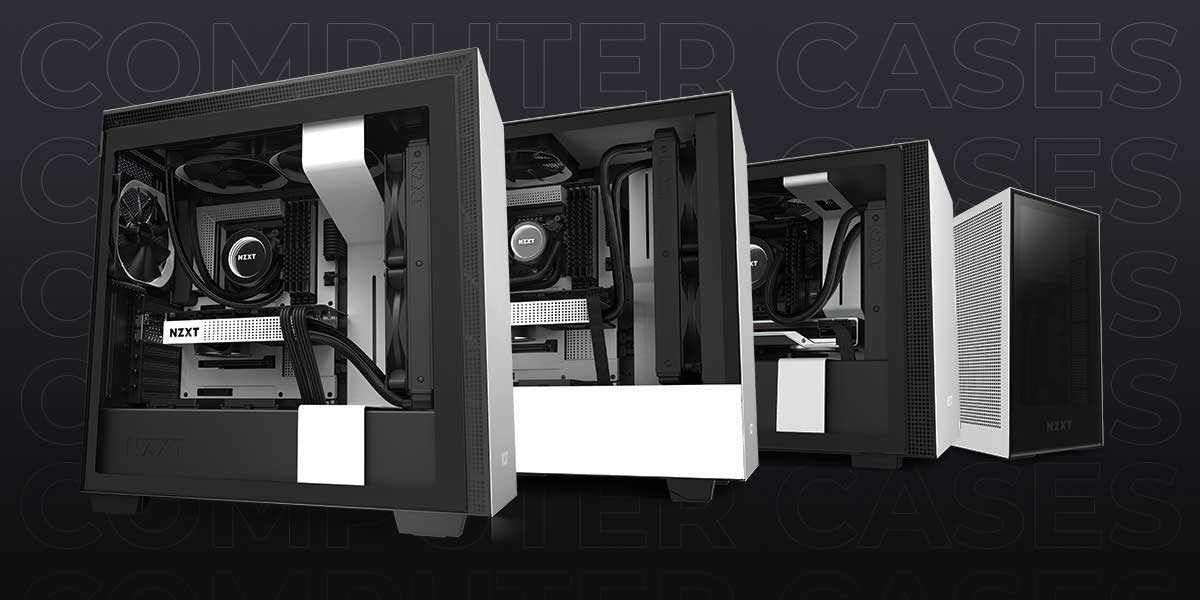 There was a time when people needed to buy a whole desk just to accommodate their computer. As time passed, these large computers shrunk in size. What we see now are the smallest size computers to be ever designed. While the computer size has shrunk, the family of casings seems to have gotten larger. If you are building a custom PC, you need to have suitable casings in place.
However, choosing a single casing from a wide variety of options is tricky. Similarly, it is also important to select a PC case according to your desk space. Computer casing can really take on any shape and form; some people even DIY their own custom builds.
The majority of the people today do not consider these factors. They buy the casings they like and generally end up compromising on quality and performance. A PC casing always depends on the desk size. Having an accurate PC case size helps you understand the unique features that affect your overall gameplay. In this article, we will be listing the different types of computer cases and all the sizes they come. In addition, we will also be emphasizing the main aspects such as the advantages, disadvantages, and queries related to buying the product.
Different Types Of PC Cases
As we mentioned above, every PC case is utterly dependent on the size of your desk. Therefore, it is vital that you are familiar with the different types of cases and their respective sizes. To make it simpler for you here is a complete breakdown of the different types of PC cases.
Full Tower
Mid Tower
Mini Tower
Smaller Form Factor
Compatible Motherboards
eATX
ATX
Macro ATX
Mini-ITX
ATX
Macro ATX
Mini-ITX
Macro ATX
Mini-ITX
Mini-ITX
5.25" Drive Bays
3-6
2-5
1-2
1
3.5" Drive Bays
6-13
6-7
4-6
1-3
2.5" Drive Bays
0-10
0-6
0-4
0-2
Expansion Slots
7+
5-7
4
2
Graphic Cards
3-4
2-3
1-2
1
Fan Headers
8+
3-8
2-4
1-3
1. Full Tower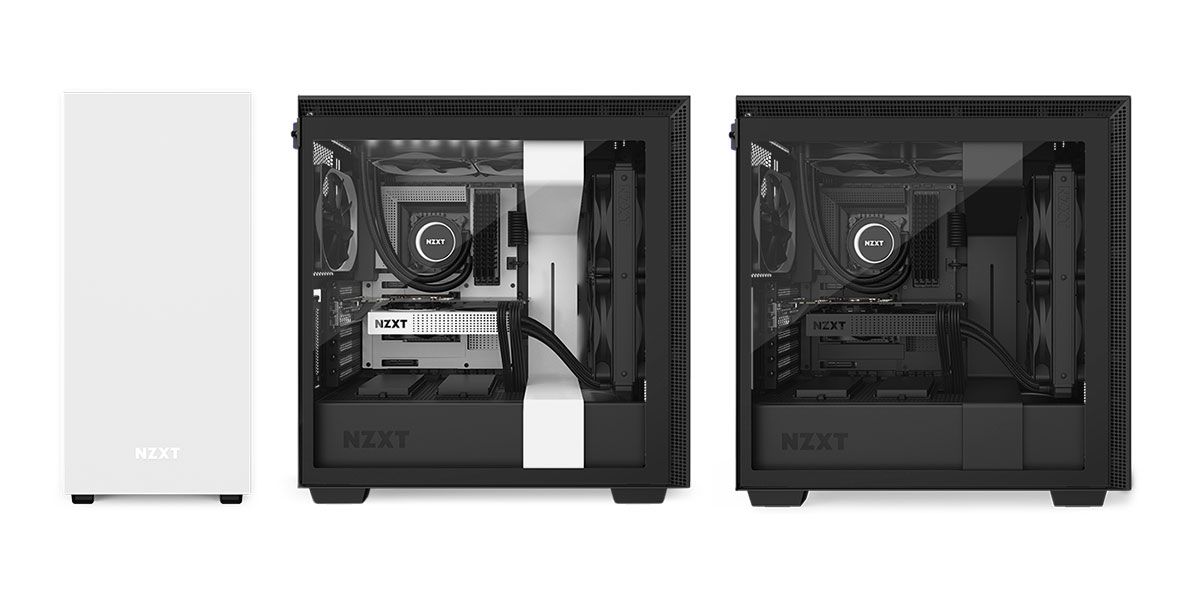 The Full Tower PC Case is one of the most popular and highly demanding PC cases amongst the gaming community. A Full Tower PC case helps improve the system's thermal performance, followed by excellent custom loop support. Full tower PC cases have the ability to hold up to 10 expansion slots and are an excellent choice for competitive gaming and server admins worldwide. This versatile PC case is designed explicitly to support four different types of motherboards namely.
However, the major drawback of owning a full tower PC case is its weight. Since it comprises of a great number of internal peripherals, these full tower cases tend to be heavy which makes them difficult to transport. But if you are looking for an expansion capability that can push your system to the edge, then the Full Tower PC case is the one to go for.
A Full tower PC case is fully capable of holding a large motherboard and multiple hard drives at once. In addition, the full-tower sports an excellent airflow to deliver a smooth and efficient performance. These full tower PCs offer plenty of expansion slots along with vertical GPU mounting.
2. Mid-Tower
As the name suggests, a mid-tower PC case offers the best of upgradability and size. These are one of the most popularly used cases worldwide. It allows you to use many drives and is fully compatible with the majority of the motherboard sizes. This is one of the most flexible PC cases available and well suited to every gamer's requirement. If you are looking for a smallest ATX case with mutliple desk-prominent components, then the mid-tower PC case is the best option for you. Corsair Carbide Series Air 540 is one of the mid-tower PC case with excellent dual-chamber direct airflow.
Similar to the full-tower PC case, the mid-tower case allows space for setup, space for GPU accommodation, and room for two graphic cards. Mid-tower PC cases also offer additional headroom for PCIe expansion slots. Although, some of the mid-tower PC cases often have poor airflow, leading to poor performance in your work and gaming sessions.
In contrast, a mid-tower PC case will give you neat and clean cable management, making your desk look aesthetically pleasing. A moderately sized casing is perfect for those looking for good ventilation plus spare slots for expansion.
3. Mini Tower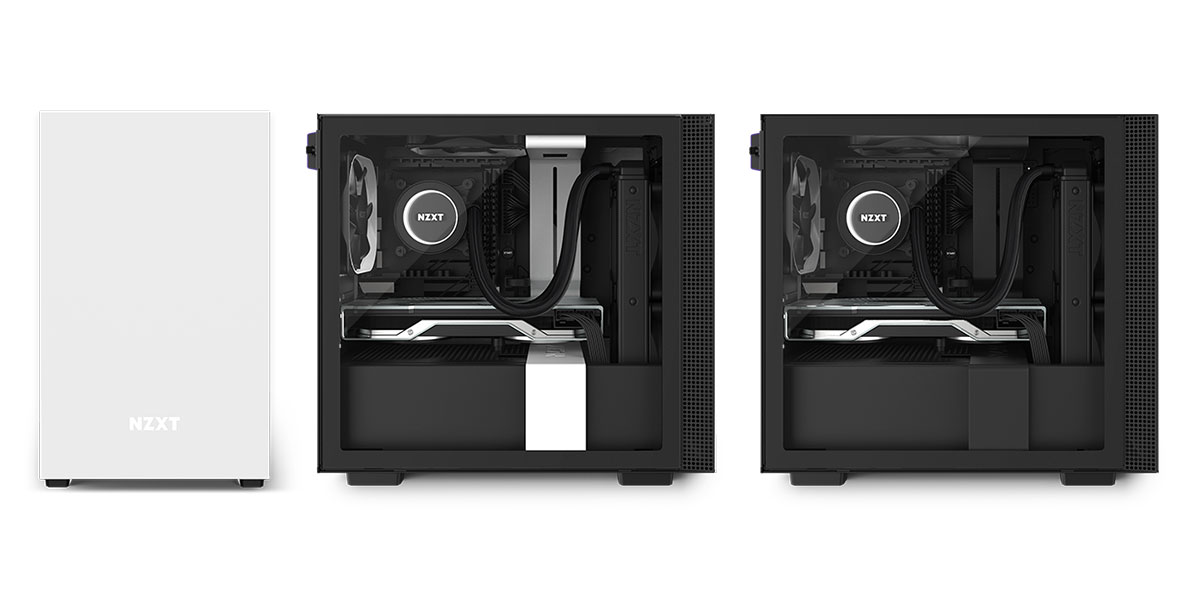 If you want your desk to have plenty of room around, even with a computer on it, then the mini tower PC case is the one to go for. With the increasing quality of Micro-ATX motherboards, gamers and enthusiasts are looking for a more compact and space-saving solution. If you find yourself frequently transporting your system from one place to another, then the mini-tower suits you well.
Though compact, the mini-tower PC case does not compromise on quality and performance since it offers plenty of unique components. While a mini casing doesn't provide much room for upgrades, it will work just fine for a single computer.
Although, a mini-tower case is unique, delicate, and provides enough space for popular hardware upgrades. However, these cases have comparatively less room for expansion slots and hard drive space and could cause problems while handling large GPUs. This mini-tower casing will work just fine if your rig has either 1 or 2 GPUs.
4. Smaller Form Factor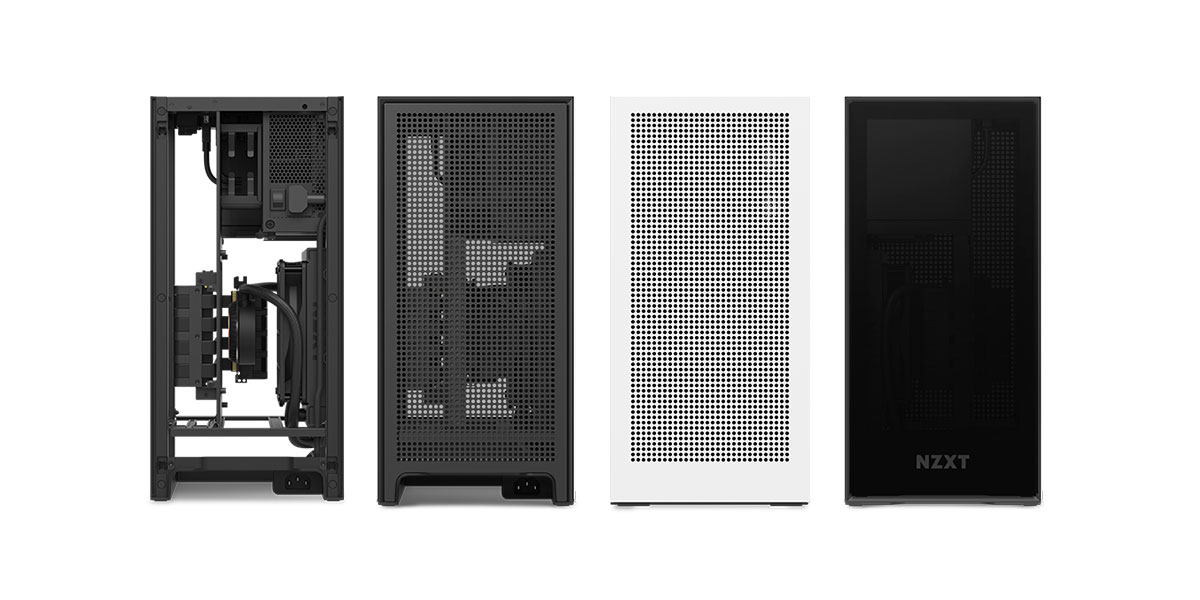 Cases with a smaller form factor come with fairly limited facilities but are perfect for portability, and personal PC builds. These cases can easily accommodate several powerful components, making them excellent LAN party cases or HTPC's.
Another critical advantage of these cases is that they fit in any given environment. However, there are always chances of a meltdown if components are cramped, in this case, at once. The majority of these cases come with 2 PCI slots and access to the inside with a small pull handle to the side.
Factors to Consider While Choosing a Case Size
Just as we put in the time and effort picking up the right peripherals when building a rig, we also need to pay utmost attention to the external components as well. A computer case is one of the most underrated yet important components of every computer. Computer casing can really take on any shape and form; some people even DIY their own custom builds. While it is tough to choose one from a whole variety of options, it helps if you are aware of the parameters on the basis of which you should buy a computer case. To help with the same, here are some factors to consider when Buying A Computer Case
1. Motherboard Form Factor
Before buying a PC case, check whether the selected case is compatible with your motherboard form factor. Each PC case (full/mid/mini/more diminutive form factor) is compatible with one or more motherboard form factors (ATX, Micro ATX, ITX, eATX). Choosing the suitable case compatible with the motherboard form factor will only enhance your overall performance. Whereas selecting the wrong one can put your rig at risk of crashing or a meltdown.
2. Drive Bays and Mounting
It is essential that you consider the hard drive space first and your PC case's ability to accommodate them. There are different types of drive bays available for those who prefer to have extra storage options. You need to understand how much room you need to fit in those peripheral. Some cases provide adequate space for mounting your hard drive, whereas some cases provide adjustable boxes just outside the case.
3. Expansion Slots
The majority of the gaming enthusiasts prefer to have the option of expanding their rig. Several PC cases offer one or more expansion slots on board. However, some of the cases may not offer any expansion slots at all. Therefore, it is better to check your PC case for expansion slots before buying.
4. Cable Management
Your desk is only attractive if the desk space around it is neat and tidy. Unmanaged wires or cables can terribly spoil the overall look of your desk. Unfortunately, many PC case manufacturers ignore this feature completely. However, some PC cases come with effective cable management that allows adequate space for hiding cables in PSU shrouds, rubber grommets, or tie sports.
Cable management is vital if you have a mini PC case wherein the airflow is minimal, and the temperature is high. In such cases, cables offered via rubber grommets offer small holes at specific intervals that allow for effective heat dissipation.
5. Cooling
It's vital that your PC stays cool at all costs. Overheating can lead your system to crash and result in you losing all data. A large PC case comes with effective cooling capability because of higher heat dissipation. In contrast, a small PC case does not allow enough space for heat dissipation, causing the temperature to rise.
Air Cooling
The larger the PC case, the more the space for installing additional peripherals. If you have a large PC case, you can install additional fan headers that will keep the airflow and ventilation constant throughout the rig.
Water Cooling
You need enough radiator space in your PC case if you're going for overclocking. This feature is generally found in mid or mini-tower cases. With water cooling, you will be able to get an efficient and silent airflow all throughout the system.
Conclusion
We hope our article was successfully able to walk you through the different types of PC cases and all the sizes they come in. Note that each PC case is designed explicitly to accommodate different kinds of motherboards. There is no point of a smaller motherboard in an entire tower case unless you require a large capacity for better airflow and have reasonable build requirements.
Computer casing can really take on any shape and form; some people even DIY their own custom builds. Generally, you can get an ATX PC case for an ATX motherboard and a mini-ITX case for a mini-ITX motherboard. Choosing the proper case compatible with the motherboard form factor will only enhance your overall performance. Whereas selecting the wrong one can put your rig at risk of crashing or a meltdown. At the same time, you need to be aware of the motherboard size. Motherboards come in different sizes as well and we cannot fit a giant circuit into a small casing.