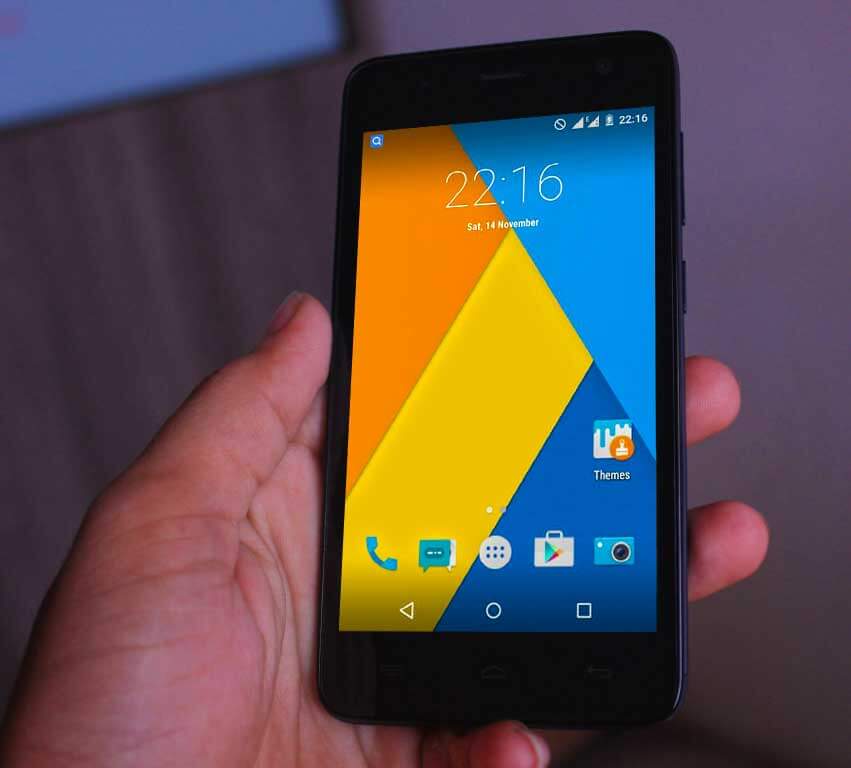 You may all be knowing about Cyanogenmod ( Cyanmod )12.1 for Micromax unite 2 right? It was released by me way back in June-July, but then most of you guys complained about various issues like unstable network, WiFI Hotspot, GPS, and what not. Overall it was a unstable and somewhat unusable ROM, but friends I'm very happy to announce that all that has changed, finally after months of hard work and who knows how many sleepless night, our Developers, and our Mentors have worked very hard to finally build this as the most stable Cyanogenmod ROM as of now !
It is Finally a ROM fit for Daily use with absolutely NO major bugs. I gave my heartfelt thanks to all Senior Developers who worked their butt off for this project, and also to you my dear users for not losing hope in us. So without further delay, here are the features and other details.
Also Read: Cyanogenmod 13 (6.0.1) ROM for Micromax Unite 2 | All Unite 2 ROMs
Cyanogenmod 12.1 Beta 6 For Micromax Unite 2 A106
Features:
RIL: both sims working, but sometimes data connection on SIM 2 gets interrupted (2G/3G)
All Latest CM12.1 Apps (C-Apps Incl.)
Advanced Mode Toggle in About Phone
5.1.x Minimal Edition G-Apps Included
WiFi Working
GPS Working
Sync Working
Bluetooth Working
Microphone Working
WiFi Hotspot Working
Apps Icon in Toast Notification
Best Battery Backup in CM12.1
Pre Rooted with SuperSU v2.46
CM12/12.1 Themes Fully Supported
New Theme Engine Fully Operational
Shared Internal Storage & App Storage
Reportedly Most Smooth & Lag Free Build Yet
What's New and Working?
Wifi
Camera
Pre-Rooted Mobile Data
SD Card as Default Storage
Latest Google Apps Included
Stable as Rock
Unmatched Battery Backup!
Bugs:
1. USSD Working but for Select Networks
2. Power ON Bug fixed But each Reboot takes 3-4 Mins
3. Video play back Issue Use vlc player
4. Some time Network drop
Screenshots:
Pre-Requisites:
1. It is recommended but not necessary, that you flash this ROM on a KitKat Firmware.
2. Carliv Touch Recovery (CTR) v3.0
3. Atleast 40% Charge on your Battery.
4. Functioning Human Brain.
5. Patience.
How to install:
1. Place ROM .zip in External SD Card [USE CTR V3 Only]
2. Reboot to Recovery (Shut Down, then Vol UP+ Vol Down + Power, Then again Vol UP)
3. Go to "Mounts & Storage"
4. Select "Format /system" & Confirm.
5. After that, go back to "Wipe Menu"
6. Select "Wipe Data – Factory Reset" & Confirm.
7. After that, select "Wipe Dalvik Cache" & Confirm.
8. Now go back to "Install zip"
9. Go to "choose zip from /storage/sdcard0"
10. Navigate to where you have stored this zip in the first step and select it, & Confirm.
11. Wait patiently for the process to complete.
12. After Completion, go back to "Wipe Menu" & select "Wipe Dalvik Cache" & Confirm.
13. Now Reboot and Enjoy your CM12.1 Beta 6.
Download Links:
Cyanmod 12.1 (5.1.1) Beta 6 – Here.
Network FIX – Here.
Original youtube – Here.
Please NOTE use Link2SD Remove App
Important Note:
1st Verify truecaller dialer otherwise you cant make a call :p
Power bug Fixed but its take 5 min approx for boot up
USSD (only for some carriers)
Youtube Playback is limited to 360P (Use OGYouTube app)
1080p Video Playback is laggy (Use vlc app from play Store)
You Also Need These Use 2.5 gb or 6 gb repartition respectively 4 and 8 gb user
Repartition Lollipop
Repartition Kitkat
Bug Fixes:
1 .To Fix Call UI Bug
Go to settings > AICP Extras > Headsup Notifications
Enable it., Done 🙂 Call UI Fixed
Temporary Fix  – Lock the screen and then Unlock it!
2. Data Not working?
Go to settings > data Usage
Click on 3 dots on top right >Mobile Networks
Access Point Names > Reset Defaults
3. Launcher Not updating Icons?
Install Lanuncher.apk as normal App
4. If you want to Disable Navigation Keys
Settings> AICP Extras > Search Icon on top left > search "Navigation bar" >
Navigation dimension > set height to 0
5. If phone not turning on after shut down
Take out battery
Put it back
Enter into recovery mode.
Reboot.
That's All for today folks ! See you next time ! Have a Good day, and please let me know you suggestion, complains, critics in the comments section below, I'd be more than willing to help you out.