Smartwatches are becoming more advance every year. It sounds like a good thing until you realized how most manufacturers often give little to no attention on the power management. You see, smartwatches are smaller devices and it's almost impossible to think how these manufacturers allocate the space for it's internals, most especially the battery. This is where LunaR smartwatch excel.
https://youtu.be/eKD-r7wlfSg
LunaR resembles the simple yet elegant design of our classic analog wristwatches. Despite of its name (which is closely related to our moon), LunaR is actually a solar-powered smartwatch. It has its own transparent solar panel to keep its 110mAh of battery continue retaining its juices. What's good about its solar cells is that it will work with both solar and indoor (artificial) lighting. The company also claims that the watch should continue running indefinitely with a little as 1 hour of daily exposure to sunlight. You could also charge the watch using a cable but if you're an active outdoor person, you will most likely won't need it.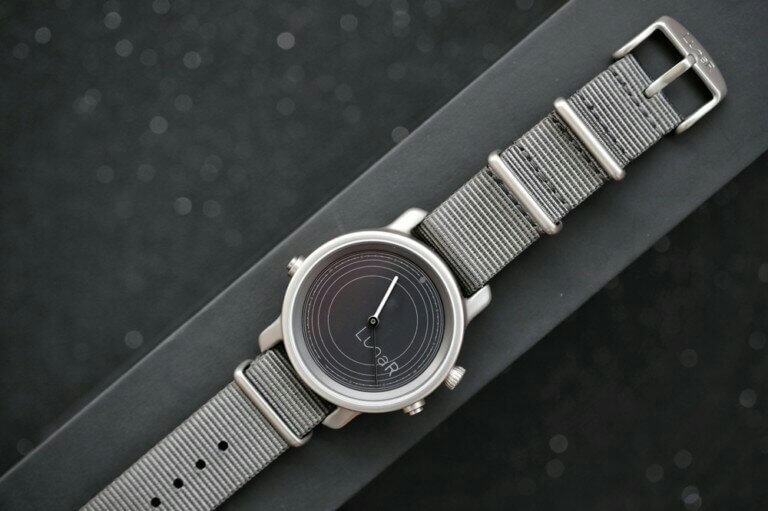 LunaR is definitely not one of those futuristic smartwatches you see on Apple and Samsung but it has what it takes to be called "smart". It features dual time zones, activity tracking, sunrise/sunset tracking, smartphone notifications, sleep monitoring, alarms and even a 5 ATM waterproof construction. It actually has some kind of Nokia Steel feels.
You can sign up here to back up the project. How much? You can sign up for as little as $138. It is actually a good deal considering it will retail for $239 when it comes out. First batch of LunaR will start shipping on December.