The Google I/O 2017 is just around the corner with the event hosted by Google coming in just a few weeks time from now. The Google I/O is an annual developer conference hosted by Google every year to show off the areas on which the company is currently working. The main attraction in the Google I/O event is the Keynote which happens at the start and is the first event of the long list of events for 3 days. The Google I/O Keynote is an event where usually the CEO of Google, Sundar Pichai talks about the latest version of Android and what new features are coming to newer version of Android.
This time we have not seen many leaks about the newer version of Android but it is known that Google will announce the developer preview of Android O at Google I/O 2017. The Google I/O app has been updated to show a list of events for the conference which will be starting from May 17.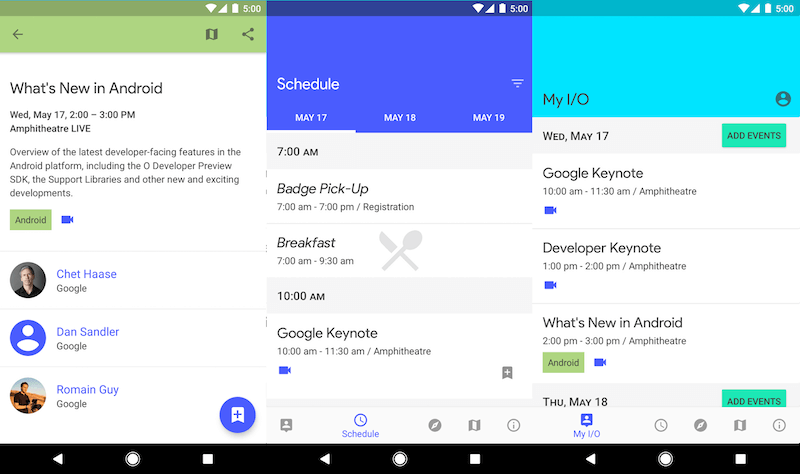 As far as the update goes, there have been improvements in the app such as the Google I/O app will now allow you to reserve seats for the events you intend to attend way before the schedule. This feature will be limited only to the onsite attendees of the event.
You can also get to know latest information and updates regarding the event in Feed. Moreover, the travel information alongside various other important details regarding the event can also be found on the updated app. There are more features to the app like the scheduling of events and reminders to the events you are going to attend.
If you want to have a look at the Google I/O 2017 app, click on the widget below to download the app.