OnePlus has just announced the OxygenOS Open BETA build v.18 and v.9 for the OnePlus 3 and 3T respectively. The manufacturer has kept up an aggressive tempo of updates for its current devices and we hope this continues into the future. The latest update brings a litany of improvements and fixes rather than introducing a myriad of new features like the last update.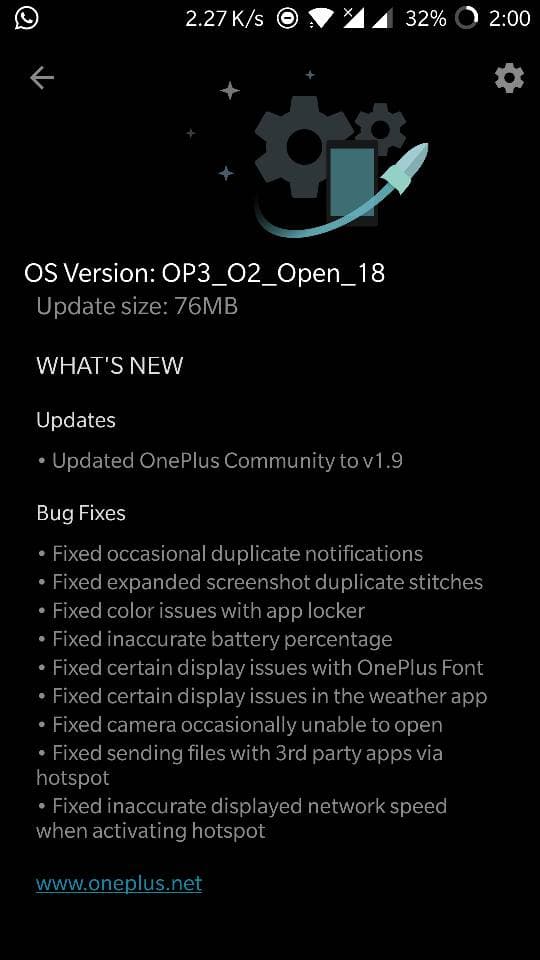 With the latest BETA patch, the OnePlus Community Application gets bumped up to v.1.9. And here is the rest of the changelog,
Bug Fixes

Fixed occasional duplicate notifications
Fixed expanded screenshot duplicate stitches
Fixed app locker
Fixed inaccurate battery percentage
Fixed certain display issues with OnePlus Font
Fixed certain display issues in the weather app
Fixed camera occasionally unable to open
Fixed sending files with 3rd party apps via hotspot
Fixed inaccurate displayed network speed when activating hotspot
As usual, to be eligible for the BETA update you need to be involved in the OxygenOS Open BETA programme and that will lock you out of the regular updates. If you want to know how to get into the BETA and where to download the latest OxygenOS ROM's for your device, you can head here.
The update is rather light and comes under 100MB so that is also not an issue.