There were a few rumours about a new colour variant of the OnePlus 3T earlier this month and it turns out it is an "All-Black" variant. The Chinese manufacturer has announced the new colour variant of it's flagship in collaboration with colette, a french fashion brand.
As expected, the "all-black" OnePlus 3T is identical to all the other OnePlus 3T's out there, the only difference being the colour option. OnePlus like's to call the colour "all-black" and the colette brand stamp can be found on the rear side of the device.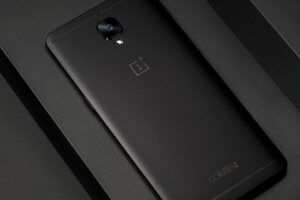 This exclusive colour option however, will not be available online. This suggests that the all black OnePlus 3T is a limited-edition model. This is made to celebrate colette's 20th anniversary and OnePlus claims that it is only producing 250 specially engraved units.
And notably, unless you live in France, you most probably won't have a chance to get your hands on the limited edition OnePlus 3T. The device is going to be sold exclusively at the colette boutique in Paris, starting March 21st at 11AM.
While this not be available for everyone, it may give a strong clue that we can expect an "all-black" OnePlus 5.