Xiaomi has launched a new voice assistant under its subsidiary Yeelight in China. Yeelight is Xiaomi's arm that caters to smart home products and the smart speaker marks the entry of Xiaomi into a new category of devices.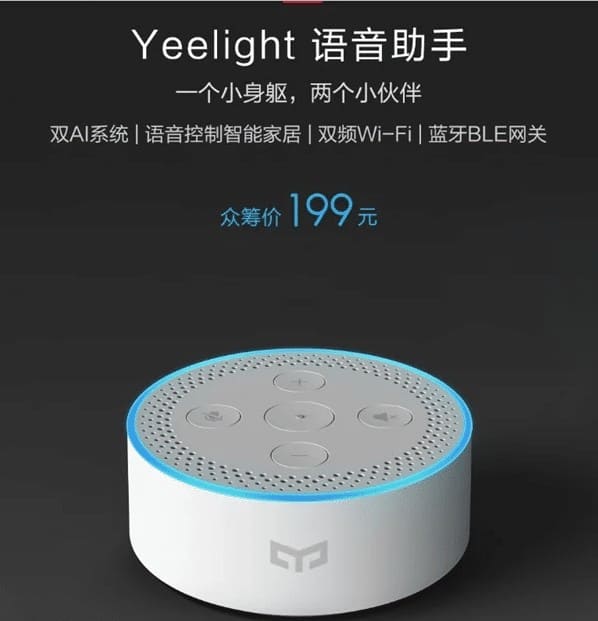 The Yeelight voice assistant is powered by Microsoft's Cortana and has a single 2-Watt speaker and six microphones for a clear audio reception. Moreover, it has an enhanced wake-up algorithm that extends audio reception to 5 meters. Also, Acoustic echo cancellations is embedded in the speaker to cancel background noise.
Xiaomi's newest speaker is a spitting image of the Amazon Echo Dot except that it has an extra mute button on the top.
Speaking of specs, the Yeelight voice assistant houses a quad-core A53 processor clocked ar 1.2 GHz and has 256 MB RAM and 256 MB storage. Both 5 GHz and 2.4 GHz WiFi bands are supported as well as Bluetooth LE. Obviously, the voice assistant is capable of controlling other Xiaomi smart home products like smart LED bulbs, table lamps, bedside lights, ceiling lights, etc.
Currently only launched in China, the Yeelight voice assistant costs 199 Yuan ($30) and is listed on Xiaomi's crowdsourcing platform. It will start shipping from January 31st 2018.