Recently we told you all about Xiaomi's decision to roll out Android N update for it's devices. And now, we've got an update wherein Xiaomi is planning to unveil the next major version of it's in-house user interface the MIUI 9, by 16th August in China. This means that, within a month Xiaomi would be rolling out MIUI 9 based on the Android 7.0 Nougat.
MIUI's product manager had recently shared screenshots on Weibo related to a MIUI theme, asking the users about their opinion related to it's design and interface. Many users took the screenshots to be new features of MIUI 9, but Xiaomi soon posted on the MIUI forum clearing all sorts of confusion surrounding the post. It confirmed that the screenshots were of a new theme on the MIUI, and did not represent any new features on the MIUI 9.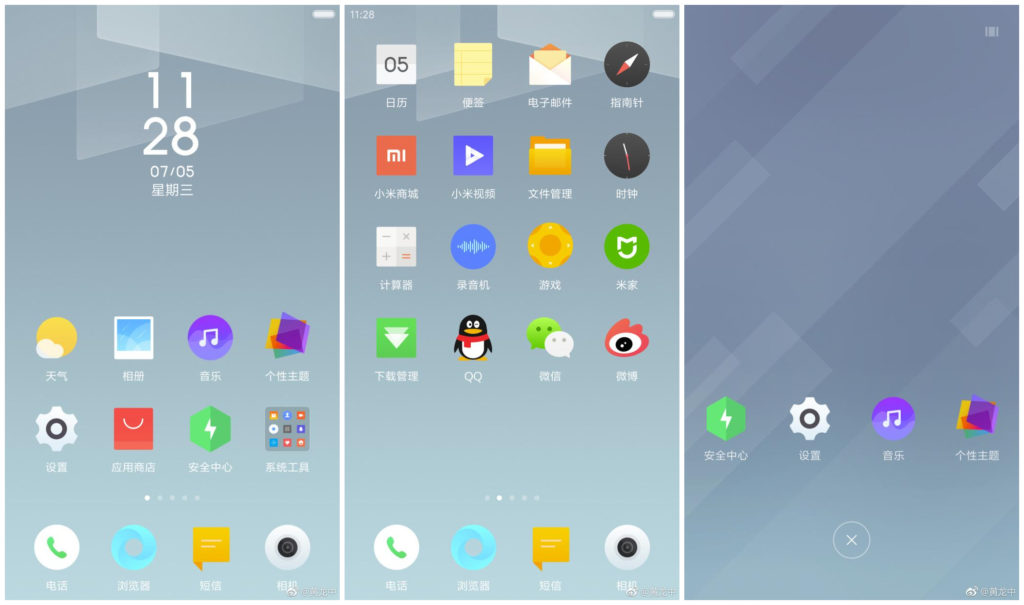 Xiaomi CEO Lei Jun has mentioned that MIUI 9 will be more fluid and powerful than it's predecessors. It is also expected to feature the split-screen mode and the picture-in-picture mode, which is also due to arrive with Android O. The split-screen feature, on the other hand, was made available in Android 7.0 Nougat, and MIUI 9 will take advantage of that. Screen recording is expected on MIUI 9 as well along with the removal of the SMS scheduling or Timed Messages feature on MIUI 9, considering the small number of SMS users send.
If we observe the pattern Xiaomi follows, the global ROM is expected to be made available after a few months of the release of the China version. Back in August last year, Xiaomi had first launched a beta version of the MIUI 8, to give it's users a sneak peek of the skin, and we are again expecting the same strategy for MIUI 9, before being provided with a stable version.