We are all aware that Xioami would be unveiling its Mi MIX 2 handset on the 11th of September but what we did not know was that the company had a surprise up its sleeve. Lin Bin, Co-Founder and President, Xiaomi took to his official Weibo account to announce that the company would be launching the Mi Note 3 flagship as well.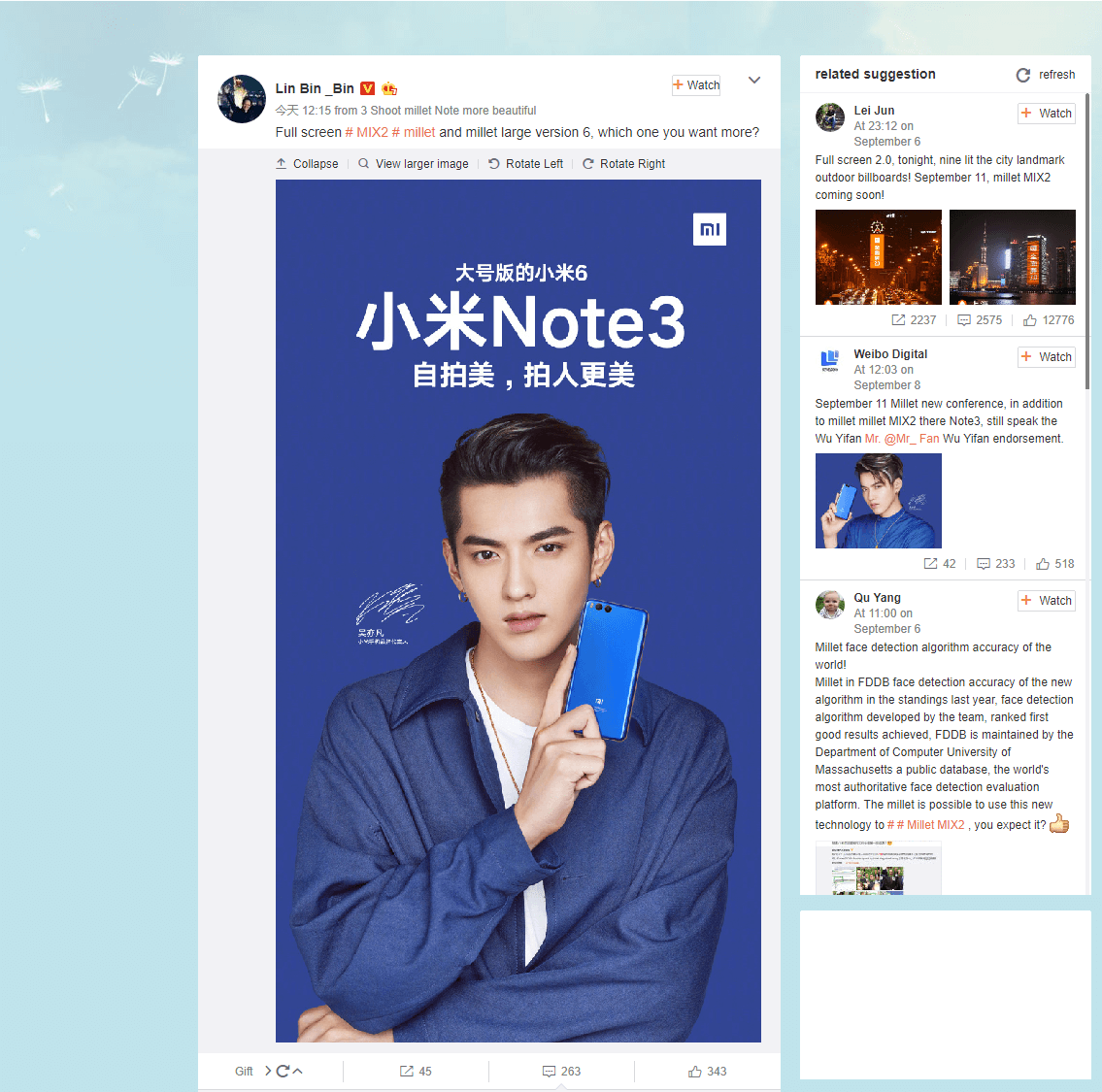 This revelation comes on the heels of the fact that he had initially teased another launch on the same day. We do not have much information regarding the Mi Note 3 at hand but it is likely to be a scaled up version of the company's current flagship, the Mi 6.
It is speculated that the Mi Note 3 will come with a Qualcomm Snapdragon 835 SoC at its heart. Complemented with 6GB of RAM and 64GB /128GB of internal memory if not more. The display is likely to measure 5.7-inches if not larger although the rest of the panel details are still missing. The chassis of Xiaomi's phablet flagship is likely to be curved and the display panel would most likely be covered by a layer of 2.5D curved Corning's Gorilla Glass.
Read More: Xiaomi launches the Mi A1 an Android One device for Rs 14,999
Apart from this, the leak also contained images of the Xioami Mi Note 3 being endorsed by Chinese celebrity Wu Yifan. He was recently pictured alongside the Mi 5X as well.
Follow us on our social media to keep up to date with the latest in the world of Android.