The Xiaomi Mi Mix concept design was one of the most revolutionary releases of last year. Up to its unveiling, the minimal bezel design concept had only been seen a couple times in limited release brand(s) /market(s). Xioami redefined that with the original Mi Mix and now as this year is rolling on, it is becoming more and more apparent that they are looking to launch its successor, the Mi Mix 2.
Today we received a leaked image of the Mi Mix 2's rear panel courtesy Slashleaks.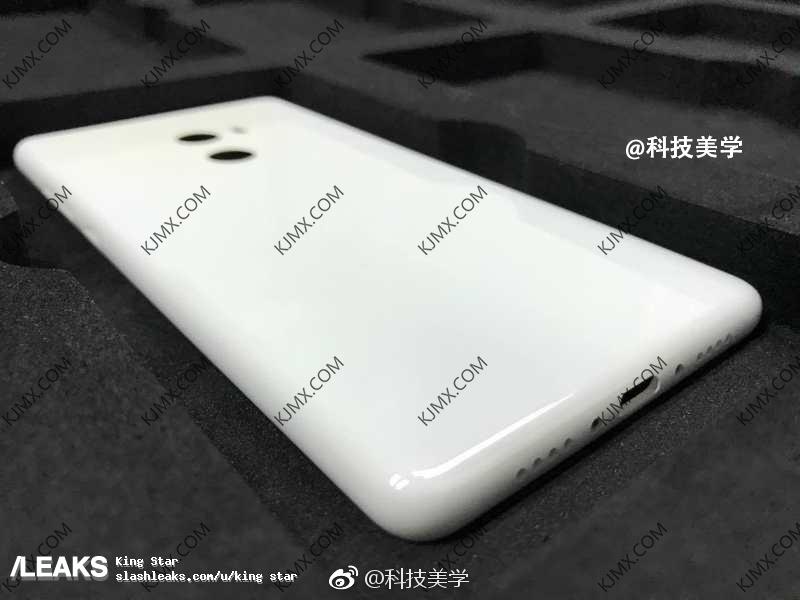 The image in question shows us a white back with two cut outs, both likely to be for cameras. There are no markings for a fingerprint scanner at the back which might mean that the Mi Mix 2 would come with an in-display fingerprint scanner.
On the right side of the frame, we can notice that the smartphone has a couple buttons, most likely the volume rocker above with the power button below it. Coming down to the bottom, we can see the USB Type-C port is flanked on both sides with speaker grilles. The back panel looks like it is either a dummy which has been photographed or Xioami has used a different glossy finish with the white colour.
Follow us on our social media to keep up to date with the world of Android.