Today a new yet unannounced and unrevealed Xiaomi device titled the Mi A1 was leaked on the company's site. The smartphone appeared under the RF (Radio Frequency) Exposure tab bearing the model number MDG2.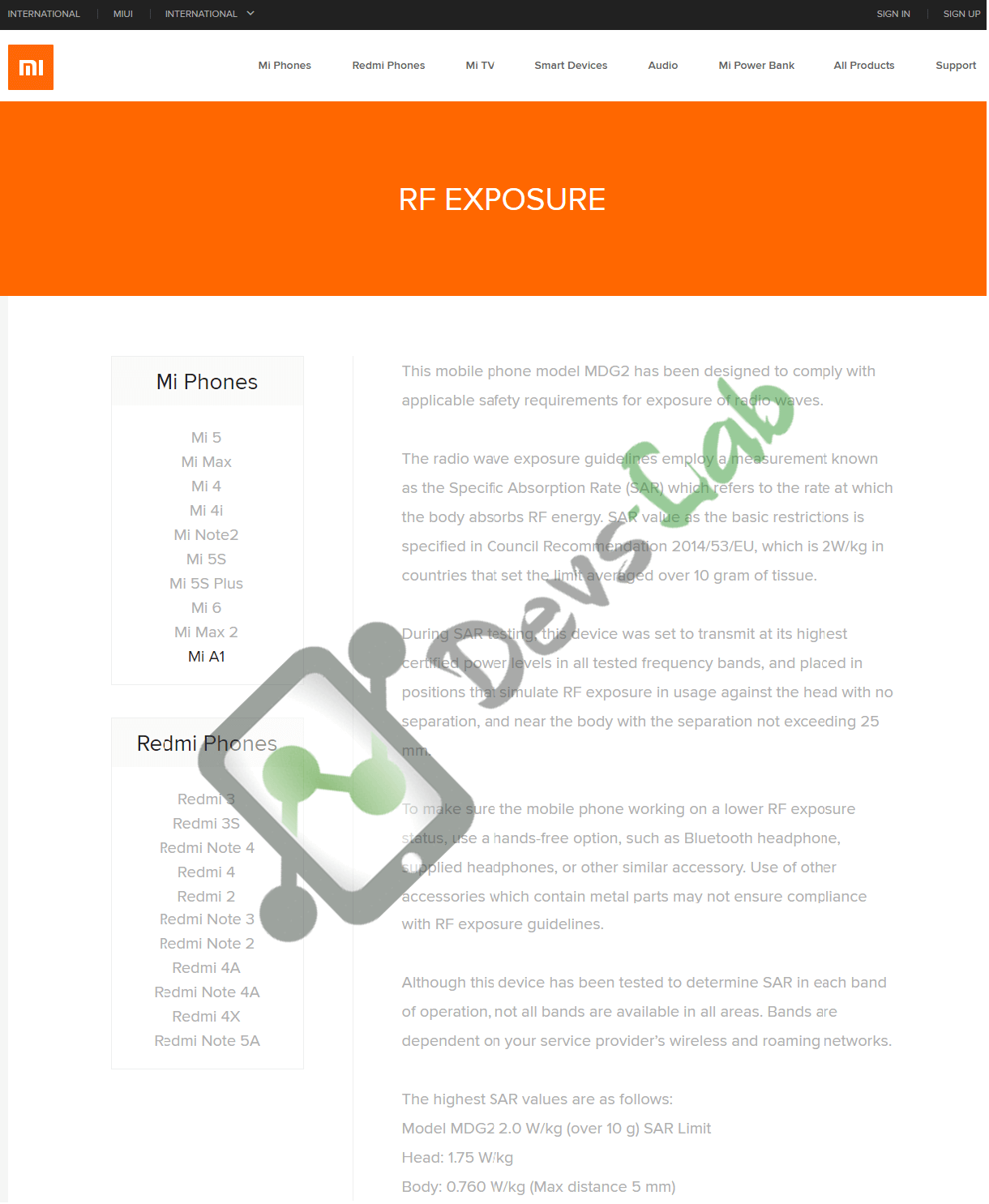 The page states that mobile phone model MDG2 has been designed so that it complies with applicable safety regulations for exposure to radio waves. Radio wave exposure guidelines have their own measurement metric defined as Specific Absorption Rate (SAR) which refers to the rate at which the body absorbs Radio Frequency (RF) energy.
Upon testing for the values, the Mi A1 posted the following results,
Model MDG2 2.0 W/kg (over 10 g) SAR Limit
Head: 1.75 W/kg
Body: 0.760 W/kg (Max distance 5 mm)
Read More: Xiaomi Mi MIX 2 will be designed once again by Phillippe Starck
The RF page holds results for all the other recent Xiaomi handsets that have been released including the yet to be launched Xiaomi Redmi 5A. The 5A is a budget handset that will be unveiled on the 21st of August. Featuring a Qualcomm Snapdragon 400 series SoC coupled with 2GB /3GB of RAM and 16GB /32GB of internal memory. It will come with a 5.5-inch HD (720 x1280) display and an 8-megapixel primary camera and a 5-megapixel selfie-shooter. Pricing is expected to commence from ~¥999 (~$149).
Follow us on our social media to keep up to date with the latest in the world of Android.