At WWDC 2017, Apple announced changes to its MacBook and MacBook Pro lineup with a shift to Intel's latest Kaby Late processors alongside faster solid-state drives across the whole range. The 15-inch MacBook Pro is getting a faster GPU while the entry-level 13-inch MacBook Pro sans the Touch Bar will now retail for $1299 (~₹83,700).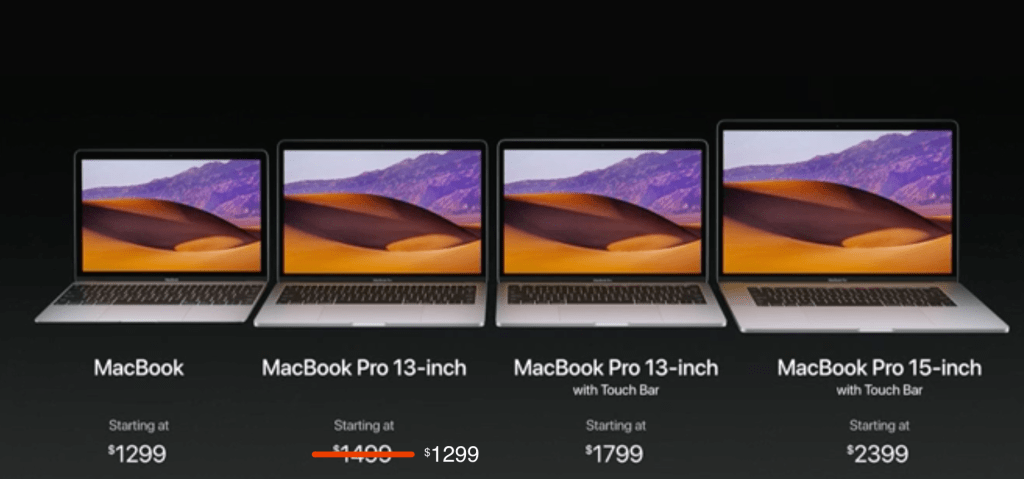 Last year Apple introduced Intel dual-core M series processors which saw customers access to more efficient notebooks with memory speed support of up to 1866MHz. Along with updated Intel HD 515 integrated graphics and a minimum of 8 GB of RAM across the board. The company had also introduced a new rose gold model. Keeping this WWDC 2017 announcement in comparison seems a minor change over with a move to a newer, faster processor and GPU setup.
The new MacBook features Core i7 Kaby Lake processors that can be clocked up to 2.3GHz with a Turbo Boost of up to 3.6GHz. Apple claims that the SSD is up to 50 percent faster and now supports up to twice the memory. The notebook weighs just under a kilo and measures 13.1mm thin making it the thinnest and lightest notebook for all-day, mobile-computing needs.
The updated 13-inch MacBook Pro now features up to Intel Kaby Lake Core i7 processors that have a core clock of up to 3.5GHz with a Turbo Boost of up to 4.0GHz. There is also a new configuration for the 13-inch MacBook Pro featuring the Touch Bar with Touch ID, gorgeous Retina display and Thunderbolt 3 in a powerful petite design. The 15-inch MacBook Pro now comes with a range of Kaby Lake processors up to a Core i7 which can clock up to 3.1GHz and Turbo Boosts too 4.1GHz. The 15-inch MacBook Pro also comes with a more powerful discrete graphics solution and more video memory.
Interested users can start ordering the latest notebooks from here. Overall, this recent reveal at WWDC 2017 does not seem to be as revolutionary as last year's reason to ditch all connectors save USB Type-C.