There has been a lot of spotlight for the iPhone 8 since it marks the Tenth-Anniversary of the iPhone. The iPhone launch is still 8 months away, but there is no limit to the number of rumours we keep hearing everyday.
The latest rumour is from a new report from Japanese blogMacotakara whichhas a satisfying accuracy score in the Apple rumor business. According to the report,citing sources inside Apple's Asian operations, wireless charging is only going to appear on the most expensive iPhone 8, and you're going to need to buy a separate adapter on top of the cost of the phone.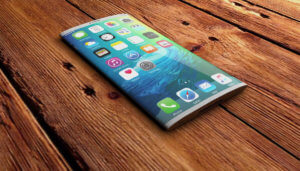 This contradicts what other analysts like Ming-Chi-Kuo have said-that all three 2017 iPhone models will come with wireless charging. This report reveals that you will have to opt for the most expensive iPhone model and then shell out extra cash to purchase another adapter if you want to charge your iPhone 8 without wires.
Further, the report also reveals other bits of information. Apparently the 2017 iPhone models won't come with a 3.5mm-to-Lightning port adapter(the iPhone 7 and the iPhone 7 Plus did!) which suggests that Apple is pushing us to a Wireless future.
The article also talks about the inclusion of a 5-inch iPhone being added into the lineup in 2017, and that is something several sources have stated already. This could be the possible 'Special Edition' iPhone with all the extra features talked about in this article.
Stay Tuned for More Rumours on the iPhone 8!