WhatsApp has been evolving slowly but surely, even after it came under Facebook's wing. Not only has it added great new features like video calling, Status, but has also improved on the current ones regularly. One feature that hasn't received much attention is the group system in Whatsapp.
But that all might change as WhatsApp is prepping an update that will introduce pretty handy features for administrators. A number of updates under the beta program have shed light on these upcoming features. WABetainfo has done an APK teardown to reveal the exact features to come. Below we list them.
Group Info Settings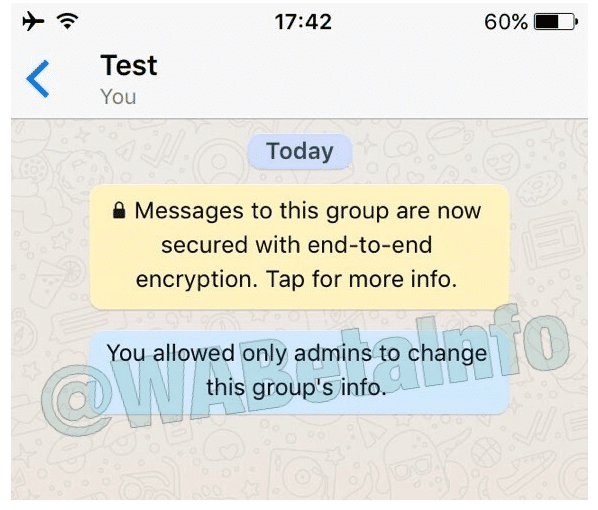 Group participants will soon be notified when an admin denies them the ability to change the group icon, its subject and description. In an earlier update, it came to be known that administrators would soon be able to choose whether other users can change group info. This new notification will be more informative to group members of that change.
Chat Restriction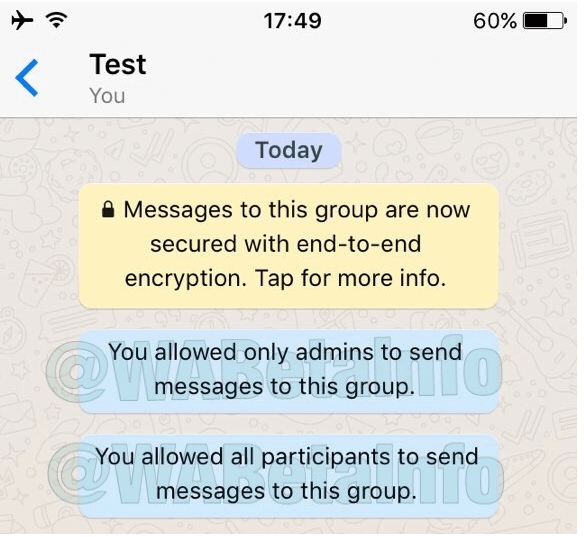 Another great feature that is under development is chat restriction. An administrator will be able to restrict any chats from members other than himself for a limited amount of time. Members won't be able to send messages, images, videos during that duration. Also, a message in the group will appear that will make users aware of the chat ban. However, other admins will be able to send messages to each other. If a member does want to say something, he will be given the option to message an admin.
One thing worth noting is that the chat restrictions can be altered only once in 72 hours. These features are, strictly speaking, in the pipeline, and you won't see them even if you have participated in the beta program.
As to when these changes might come to fruition, WABetainfo says that it will be after 6th of May.