Whatsapp has come a long way since its launch in 2008. What started off as a simple and free cross-platform messaging service, since its acquisition by Facebook, has been constantly updated with a lot of new features. Let it be the voice and video calls that users can make or the auto disappearing status-feature that they can upload and share, Facebook has tried (and is still trying) its best to make it the most popular messaging service. And stats show that it is succeeding, other wise Whatsapp wouldn't have more than 1 billion active users, and neither would it be the most downloaded app in the Play Store.
Whatsapp has been uploading quite a few updates on the Google Play Beta Program lately. Its beta version 2.17.285 allows the introduction of business services to Whatsapp. This service would allow the users to communicate with specific businesses and receive update messages related to that particular service. Now people who want to advertise or offer services related to their business, would need to install a second application. After installing the application, and accepting the Terms of Service, Whatsapp would verify business accounts on the basis of the details submitted by the respective account administrators. Upon clicking the account info of such a business account, users would see information like the Company's name (and whether it has been verified or not), their official email address, and a link to their website and other social networking sites (like Instagram or Facebook). Even though it hasn't been officially announced yet, but this is an update which is rumoured to be under process.
Another version has been uploaded by Whatsapp in the beta program, v2.17.295. According to this update, we could soon have the "Payments" feature in Whatsapp, allowing the users to make immediate bank to bank transfers using UPI. UPI or Unified Payments Interface allows users to transfer money to another user, by just knowing that user's UPI address or Virtual Payment Address. This is simple and effective as it eliminates the need to ask about the other person's account number or IFSC code, and can be easily accomplished with the help of a virtual address.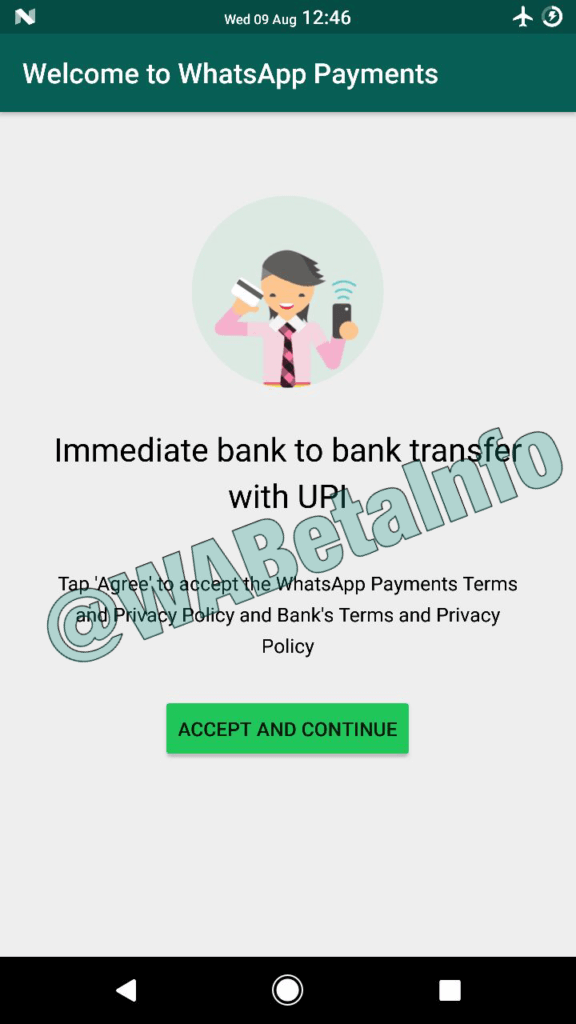 Along with all this, WhatsApp has silently added "Photo filters" to edit your photos before sending them. Currently, WhatsApp supports five kinds of filters viz. Pop, B&W, Cool, Chrome, and Film. While these features are in beta, WhatsApp doesn't provide any option to customize filters like changing intensity, which is offered in Instagram. While this feature was pulled off from the latest beta update i.e 2.17.298, you can still get it by installing  2.17.297 build from here.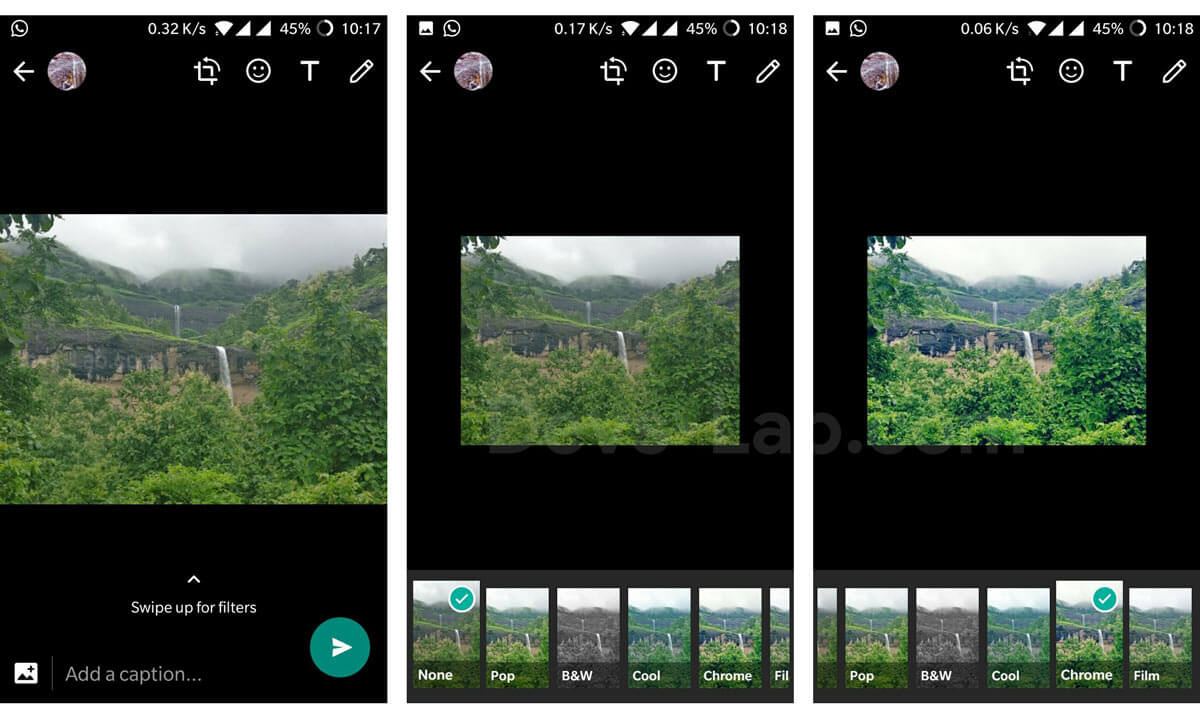 If Whatsapp Payments does go live, it could be a big success in India as it has about 200 million active users.