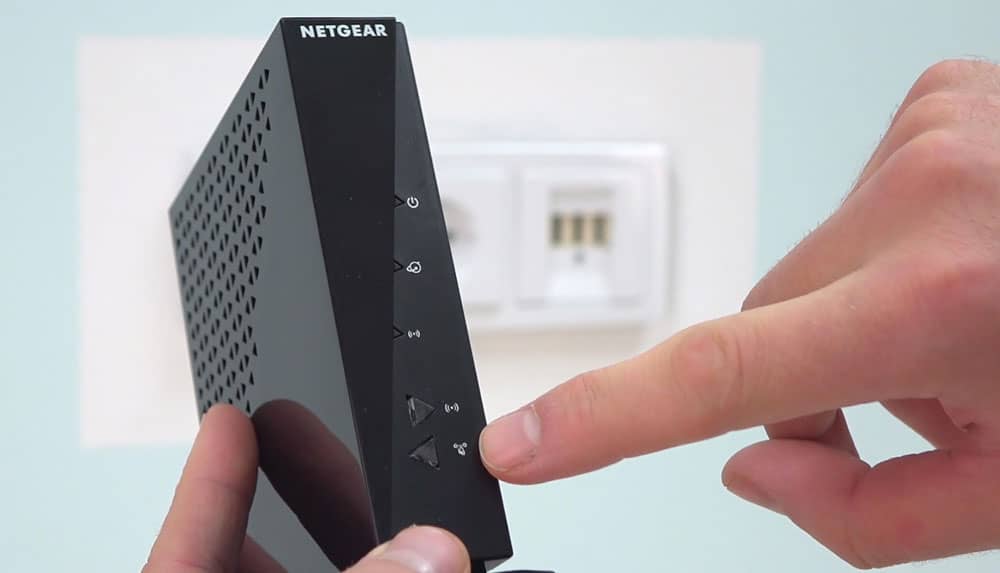 Mostly all of us have a Wi-Fi connection at home. Gone are the days when 1 GB of mobile data was enough for a week or even months. It seems quite simple to buy a router and call any ISP to set it up for you along with an Internet plan. But, do you actually know about the technical terms associated with all this.
You might have noticed a button at the back-side of your router named as WPS. Also, when you try to connect to a Wi-Fi connection in your smartphones or any other device, the WPS option is also there. So, if questions like "What does WPS mean?" or "What is WPS button on router?". Then we suggest you stick to this article and read it till the end. Because we are going to discuss every bit about it and give you the answers to your every doubt and questions.
What Is WPS?


Basically, WPS on router stands for Wi-Fi Protected Setup. But, before going too much deep into the information, we shall start from the basics and learn "What is WPS?". It is obvious that our routers need a security setup so that no one can have unauthorized access to the Wi-Fi connection that you are paying your hard-earned money for.
But nowadays, the security methods that we usually see on our routers are WPA/WPA2-PSK. Out of which the WPA2-Personal aka WPA2-PSK is the one most recommended for home users. Here, the PSK stands for Pre-Shared Key. What basically happens here is that you can set up a password manually and share it with all your family members so that they can have access to the Wi-Fi connection.
But sometimes, due to mistyping or confusion about the password might be an issue that can stop you from connecting. Thus, WPS was designed so that people could connect in a much easier way in case someone does not know the password. It is quite an important topic to discuss, hence you might already be wondering "How to use WPS?" and "How does the WI-FI Protected Setup work?". Just sit and relax as we will be covering all of it one by one.
How Does WPS Work?
WPS option is available on most modern routers as an extra security feature from the manufacturers. Note that, if your router has a WPA/WPA2-PSK security, you will get to see a WPS option there. In case you want to know "What is WPS PIN?". Every router has its own eight digit unique PIN which is primarily set by the manufacturers. Most commonly, it is present at the back-side of any router.
When the WPS method is enabled on your router, you can use the unique eight digit WPS pin to connect to the Wi-Fi connection without the need of any password. While you try to connect to a connection, select the WPS option and enter the WPS PIN there.
Well, if you don't see any PIN at the back of your router, and want to know the answer for "How Do I Find The WPS Pin Code?". Fear not, the WPS PIN is easily accessible in the router settings. And, you can even generate a new PIN to ensure more safety.
Well, if this method is so effective, then what does the WPS button on the router do? Let's find out.
WPS Button On Router

Rather than the PIN, most people wonder about why there is a WPS button on Router. Well, the simple answer to that is because it makes the connection process easier rather than just entering the password or WPS PIN. It is usually present at the backside of any Wi-Fi router and provides easy access to connect to Wi-Fi.
What Does The WPS Button Do?
In case you are finding answers for "What Does The WPS Button Do?", your quest ends here. Whenever the WPS button is pressed, it starts to generate a new SSID, WPS encryption key, and the WPS Key, automatically for a short time, just like the OTP. And, whenever the router receives the WPS connection requests, it shares the information and allows the user to connect. Thus, you don't have to put in any kind of password or PIN, the connection process completes automatically.
How To Use The WPS Button On Router?
The WPS button is only helpful when the WPS mode on the router is enabled. If so, you can continue. Whenever you try to connect to a Wi-Fi connection, if the WPS is ON, your device will show up a message that there is an easier method to connect. Hence, when you see your Wi-Fi connection in the list of networks, access the connection settings, and select the WPS method.
Now, you will be given two choices, either enter the WPS PIN, which we are not discussing right now. The other choice will be pressing the WPS button. Just go to your router and press the WPS button on Router. It should do the job for you and you will now be easily connected to the Wi-Fi connection.
Conclusion
This was all about the WPS, and we believe all the questions like "What does WPS mean?" and "Why is there a WPS button on Router?" are answered well. In case you want to Enable WPS on your router, we suggest you not to do so. Because even if it seems to be a security feature, it is not working that way for the users! Why are we saying that is because the WPS uses only an eight digit numeric pin which can be easily decrypted by the Brute Force methods and anyone can breach into your network.
Therefore, if you want to ensure proper security of your Wi-Fi connection, don't enable WPS. In case of any further queries, you can ask us freely in the comments section below. We'll try to respond as soon as we can.
FAQs
1. Where Is The WPS Button?
The most modern routers have a separate WPS button that is most commonly found at the backside of your router.
2. Is WPS Secure?
In terms of simplicity, the WPS gets a 10/10. However, as far as we know, it is not much secure as it still uses an eight-digit numeric code as the WPS PIN. And, that can be easily cracked using any software by following the Brute Force methods.
3. How Do I Find The WPS Pin Code?
Most commonly, the WPS PIN is mentioned at the back of the router along with the serial numbers. In case you don't see one on your router, you can access the router settings and check it there. You could even set up a new one in the settings to ensure more security.
4. How To Enable WPS?
To enable WPS on your router. Firstly you will need to enter the Router's configuration settings. In there, you will see the Wireless Settings section. Just enter the Basic Security Settings and choose to enable WPS.
5. How To Disable The WPS?
In case you want to disable the WPS feature on your Router, access the Router's configuration settings. Then, go to the Basic Security Section under the Wireless Settings section. In here, select the WPS mode to disable. That's it!