During the Mobile World Congress 2017, Shanghai Edition last month, Qualcomm had debuted its latest under-display fingerprint scanner technology. This was in collaboration with VIVO, a leading smartphone brand in China in a chassis which was reminiscent of last years XPlay 6. Qualcomm had stated that the first smartphones to ship with this tech would appear in the market during Q4 of 2017. Now in a recent leak on Weibo it is claimed that VIVO's XPlay 7 would be the first smartphone with such an arrangement.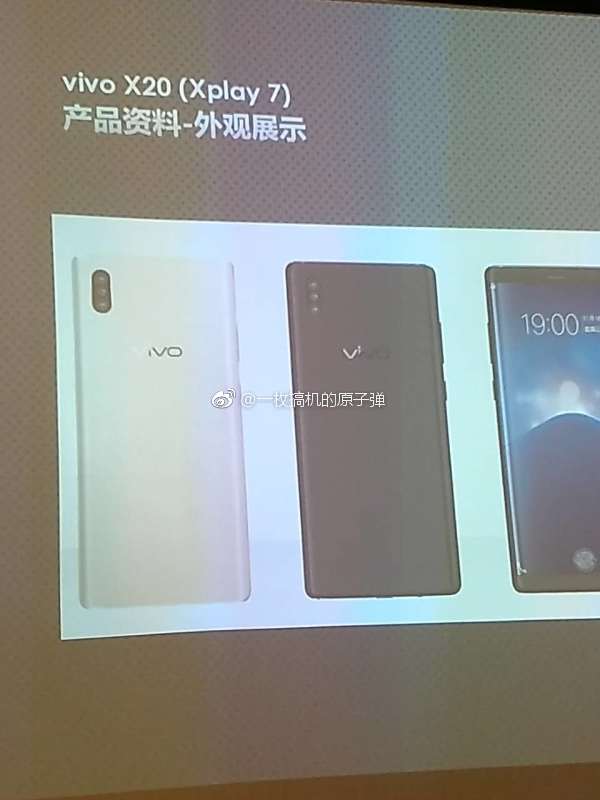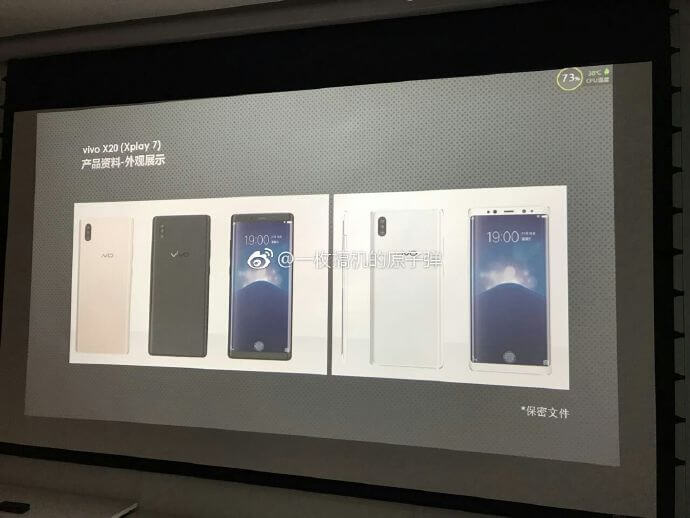 The leak shows images from a presentation in which the XPlay 7 is shown with its internal company code name — VIVO X20. More images show the handset in greater detail and in three different colour finishes.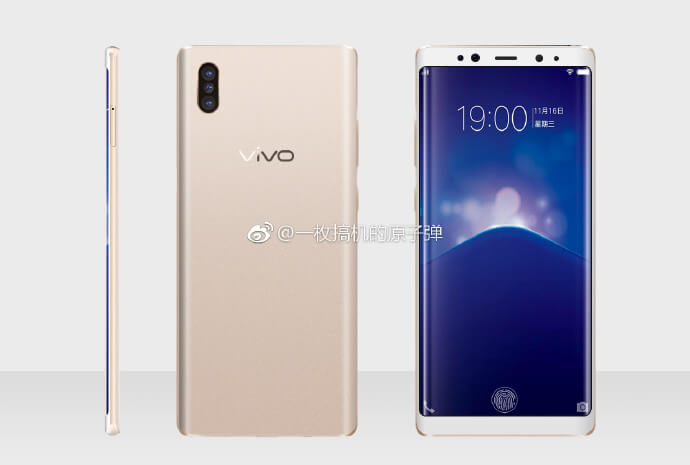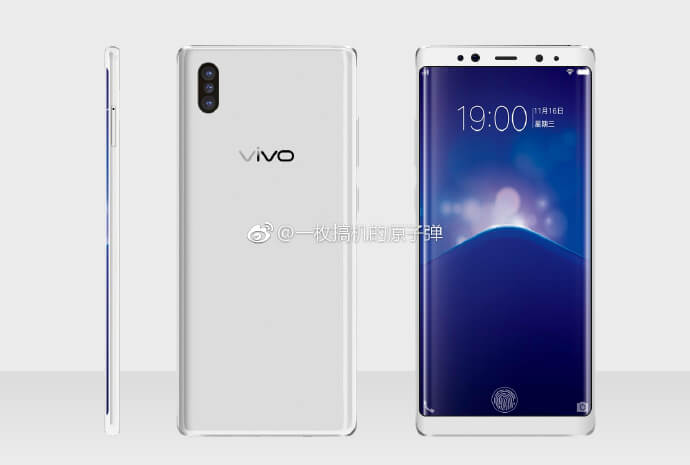 From the images, we can make out that VIVO went with a contemporary design trend of minimising bezel space and maximising the display real-estate in turn. The XPlay 7 shows us a large display up front which wraps around the sides like Samsung's implementation of curved displays on its flagships. The edges are rounded to prevent them from digging into one's palm over long usage sessions. VIVO has provided for dual cameras on the front as well as the back, something of a rarity.
Read More: Check out Qualcomm's latest ultrasonic fingerprint scanning technology
On the specifications front, it is expected for the XPlay to feature a Qualcomm Snapdragon 835 SoC coupled with at least 6GB of RAM. There might be an 8GB variant since other Chinese handsets like the OnePlus 5 and Nubia Z17 have also included that on their specification sheet. The star of the show though is still the Qualcomm Ultrasonic technology based fingerprint sensor. The technology behind this new fingerprint scanner is based on vibrations being detected by a sensor which builds up a fingerprint depending on the pulse sent towards it by touch. This, in theory, might allow any part of the display to be used as a scan location instead of being restricted.
Follow us on our social media to keep up to date with the latest in the world of Android.