Last week, a 4-second video showing a Vivo smartphone with on-screen fingerprint sensor appeared on Weibo website. Although the authenticity of the video is still questionable, the company's official teaser which went live on Wednesday has given us enough hint of the long awaited feature.
We are thrilled to be launching a new solution in just a few days at Shanghai #MWC2017. Let's unlock the future together! #VivoMWC2017 pic.twitter.com/U2MQKrU6Uo

— Vivo India (@Vivo_India) June 21, 2017
The teaser shared by Vivo India via their official Twitter account contains a fingerprint logo going in and out of the plane, to which we assume as the display. Albeit it is early for now to decipher the message the photo is trying to convey, but assuming the tagline "Unlock the future", it is not far from possible that the main feature of the device will somehow be related to security and the easiest thought to go for now is that it may actually feature a display embedded fingerprint sensor.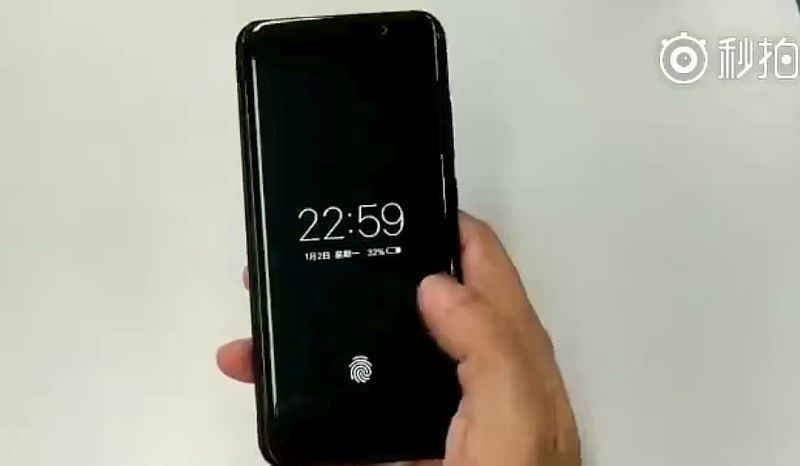 The display embedded fingerprint sensor still sounds gimmicky for me to be honest, but as the demand for it rises, big companies such as Apple and Samsung tried so hard to implement the feature on their next generation devices, not because it is essential but because people wanted it so bad no matter how impossible it is for now, a typical technology race for the name's sake. But feeding to the public hype doesn't always end up like a Disney fairytale. Recent reports suggest that both Samsung and Apple struggles to implement this feature on their next-gen devices and if Vivo is able to make one, it will be a huge atomic bomb slap for both the technology behemoths.
Unfortunately, this is just a rumor for now and the teaser might mean even more different than what we actually expect. But what's good and bad about rumours is that it could either be right or wrong. The Vivo smartphone is set to unveil later this month on MWC 2017 in Shanghai, China.