Over the past few generation of smartphones, one of the main design thrusts has been to eliminate bezels. But since various forward facing sensors and features need space to go somewhere it has been difficult to completely negate them. One of the sensors which take up a lot of space is the fingerprint scanner and various methods focus on relocating it to the back of the handset or to the side. In more recent times, Samsung and Apple both started working on display technology which integrated the fingerprint scanner into the display itself thus saving time and making it much more intuitive to manipulate. Now it seems that VIVO has managed to upstage both companies and is close to launching a device with this feature.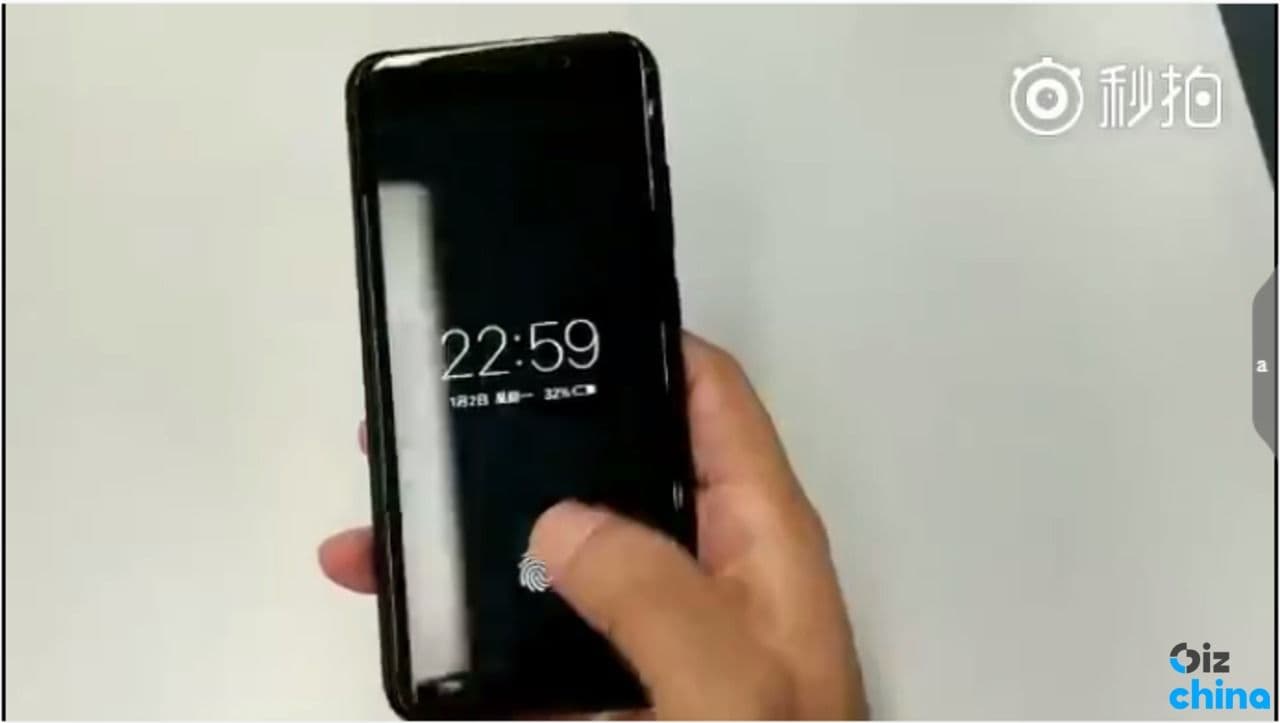 Read More: The Samsung Galaxy Note 8 will not feature onscreen fingerprint scanning
This news comes courtesy a report GizChina which credit the same to a video put up on Weibo purportedly showing the technology in action. This also coincides with indications of an upcoming launch on June 28th according to a Chinese analyst who speculates the company will unveil the smartphone with this technology on stage. We are not sure if OPPO will release the same smartphone to a wider worldwide audience or would it be restricted to the Chinese market. If the latter is the case, we would have to wait till Apple's iPhone 8 to see the same in action as Samsung has been unable to perfect its own application of the technology to support mass manufacture.
The major advantage of managing to integrate the fingerprint scanner into the display would lead to a better use of space and no need to relocate the fingerprint scanner to the rear of the device. It will also mean that no bezel space or dedicated patch would have to be provided for placing a physical button shaped sized scanning area.
Follow us on our social media to keep up to date with the latest in the world of Android.