We all know that Microsoft has already pulled the plug out of Windows Phone 8.x. This is to favor the Windows 10 Mobile which will eventually suffer the same faith (support will end next year). To make matter worst for the remaining users, last February, the Redmond giant hammered down the final nail on the already rusty coffins of the Windows Phone 7 and 8.
So what's the last nail you ask? Well, both platforms will no longer receive "Push Notification" from apps. Which is ridiculous considering essential features like this on older iOS and Android platform will continue to work as what it is when Apple and Google had left it. For the Windows Phone 8.1 users, the platform will continue to work as what it is since the abandonment.
So how about using it in 2018? Here is my experience.
Using Windows Phone 8.1 in 2018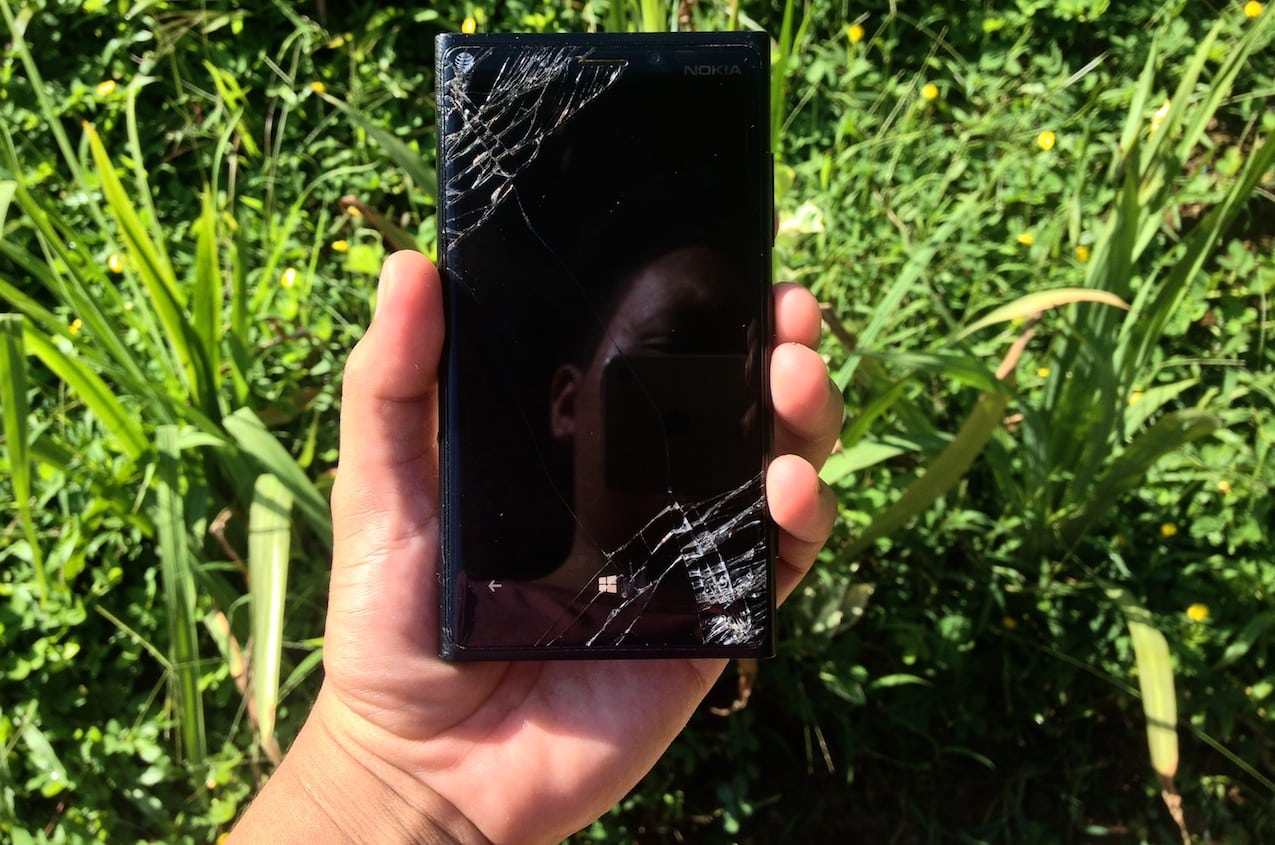 Apps and Unutilized hardware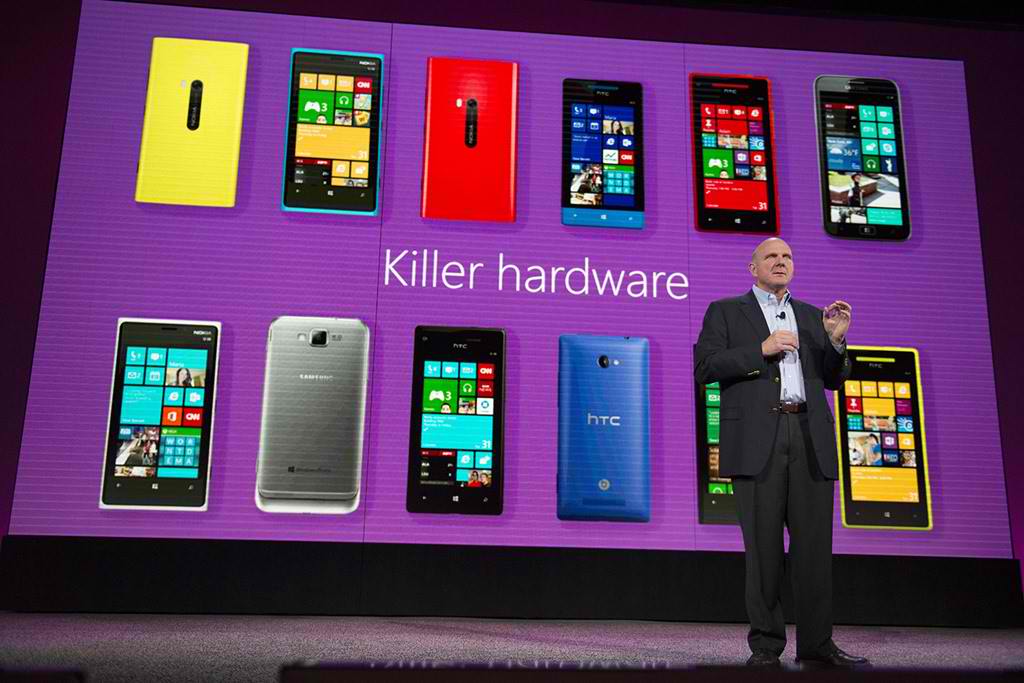 I'm not an app person. Sadly, that statement doesn't apply to the Windows Phone. In this platform, everything relies on apps. And without these apps, the phone and its features are virtually like nothing. Of course, every any other platform is nothing without apps, what am I talking about. But for Windows Phone, without support from Google and Apple app services, and with Microsoft's unsuccessful attempts to replace these gaps, the good hardware on every Windows Phone smartphones is not fully utilized. It's wasted.
For example, there's no better alternative to Apple Pay, or Android Pay to fully use the NFC. The pre-installed "Wallet" app is not even helpful. You can't add your local debit or credit card accounts directly into it. Instead, you need to find apps where you want you to send your funds. The thing is, the choices given are either dated or sketchy apps. And most of it will surely not work, or compatible with the local shops other than the one in the US. I hate it because I can't use "tap to pay". Of course, this might have been made unavailable after the support ended.
The more I use the Windows Phone, the more I appreciate the comforts I have on both Android and iOS. There, I don't have to install "Flashlight" to use some light, or "Gestures" for better gesture interaction with my phone. In Windows Phone, you need to install "everything" to make use of "everything". Even so, most of the app choices doesn't make use of this "everything".
The phone doesn't even come with an audio recorder, so I have to hunt down and try all the audio recorder apps to know which one works best for me. None of the choices I found on the Windows Store can fully utilize the hardware. The Lumia 920 is used for the test, and it has three "High Amplitude Audio Capture" (HAAC) microphones that could easily allow a high-quality stereo audio recording.
I have also to look for an app to make folders of my apps, PDF reader to view all my PDFs, and even things like call and text blocking and sim and call settings is not installed. On Android and iOS, these things come preinstalled. Some are even integrated into the system itself.
The good thing about this though is that you have all the choice which of the apps you think will work best for you. But then again, this is a Windows Phone. And it doesn't follow the same "there's an app for that" notion of both Android and iOS. So finding a good app is a bit hard. And that if you can even find one. Thankfully, Microsoft has all of these essentials on the Windows Store. With the exception of the audio recorder and flashlight.
Social Media/Messaging
Windows Phone has never really become a good platform for social media users. Even during its peak, or short cute popularity. And sure enough, the current status of the Windows Phone is even more painful for social media enthusiasts.
Facebook is nowhere to be seen, and the Messenger app is no longer working. The same with Twitter (which the last update was in April). Seemingly, the update is to remove access to the site. Internet Explorer, the browser which could allow this access, is feature-deficient. It is also buggy at times, and don't display modern websites as intended.
For Instagram, the beta app which the last update was in 2016, still continues to work. Although I often experience crashes. Instead, I use the Instagram client called "6tag", and it works pretty well. Far better than the official client of all Instagrams. And it gets updates from the developer.
Whatsapp, LINE, IMO, Telegram, and Viber are also still active. In fact, at the time of writing, I was told to update my Whatsapp to finally allow video calling, GIFs, and other fancy features only found on Android and iOS.
Streaming Services
Guess what people, the platform still has Spotify and Netflix. The Spotify app will no longer get updates but will continue to work as usual. It never bothers me though as the current Spotify app is almost identical to that of Android and iOS in terms of features. For the Netflix app, it is still getting updates. The last update was on 24th of September this year. And although I still experience some crashes, it rarely occurs. There's no YouTube app for Windows Phone 8.1. Instead, it has Vimeo (the last update was in 2014), and DailyMotion that gets regular updates.
Pandora tells me that it's not available in my country or region. Not that I care. But for folks who do, it still works. Alternatives like iHeart Radio and TuneIn is still active and is working pretty well. Purchasing music and movies from Xbox is impossible. Nokia MixRadio is now unavailable (LINE Corporation acquired it in 2015, and discontinue it just a year later).
Believe me, you don't wanna travel the world with Windows Phone. While HERE apps (City Lens, Drive+, Maps, Transit) still works as it was on the first day, modern traveling apps like Uber and TripAdvisor doesn't work properly.
The September update of Uber removed access to the real app. It now redirects to the Internet Explorer (IE) to visit the mobile site. And we know how poop IE is. TripAdvisor wouldn't let me log-in. So booking hotels and making restaurant reservation is impossible. Although I still can search places. Waze is still available, but with Google's acquisition of the company in 2013, you don't expect it to work. The last update was made in 2014.
Shopping
Almost all the major online shops don't work properly on IE. The last bet is to look for it on the Windows Store. Lazada, the leading online retailer in all of Southeast Asia, has already long evacuated out of Windows Phone. So is Amazon and eBay. Amazon Kindle exists, but the last update was in 2014. So users should rather stay away from this. The Audible, on the other hand, just recently got an update.
There's also no official app for AliExpress, Alibaba, GearBest, and Banggood. However, there is an AliExplorer app that allows you to shop in these places. I haven't tried it yet, but it has a decent rating (3.8) and even got its August update.
Other online shop apps like Wish, OLX, and Flipkart exists but I never got a chance to try it.
File Transfer
File transfer on Windows Phone is a pain as expected. When receiving multiple files, I found out that the last file on the queue is the only one that gets saved. You can't send multiple videos to other devices, and connecting the phone to a MacBook via USB is not possible. I have tried downloading the software that will allow this, but I get annoying crashes instead.
The Feem Lite, gets the work done, but it is a dated app. The Share.it app is feature-deficient and is very unusable. I can't make it work no matter how hard I try, so I left a bad review (what I mean by that is "honest" review), and uninstall it.
The Lumia 920 has no SD card slot. So I found myself sending 16GB worth of travel videos and images on my MacBook via Bluetooth. Just imagine how painful was that. And as I said, you can't send multiple videos. I have to do it individually.
Camera/Photo and Video Editors
If there is something the Windows Phone is known for, it is in the camera department. The Lumia 920 is the second Nokia phone to have a PureView-branded camera. The PureView on this device is not a megapixel monster, but rather a pedestrian 8.7-megapixel camera equipped with Zeiss optics and optical image stabilization (OIS). In fact, it will go on forever in the history of smartphones as the first phone to feature an OIS. Only for other companies to follow and patent the technology after (Hmm, Apple).
Going back to the topic, the Lumia 920 still take decent photos. It still produces good low-light images, and the video is what shookt me the most. You can put it side-by-side with a 1080p footage from an entry-level DSLR, and you can hardly tell the difference.
For the apps, most of the Nokia-developed apps are either gone or renamed. The Lumia Camera (the one HMD is currently integrating to their own camera app) is still my favorite. Videos are recorded in either 720p or 1080p (24/25/30fps) with super high-quality stereo (the sound is so real life), and shutter speed tricks still work like a charm. The front camera records 720p, but the 1.3-megapixel stills are unusable.
The following were my favorite apps on Windows Phone 8.1:
Sight (Camera 360)
Adobe Photoshop Express
Fhotoroom
Autodesk Pixlr
Blink (if you own an iPhone, this is where the idea of Live Photo came from. It takes images even before you actually took it, and save it to usable Gif or JPEG. Definitely not in HEIC)
DualShot (This is like the #Bothie for Windows Phone)
Glitch
Hyperlapse Mobile (As the name suggest, this app lets you take time-lapse.)
Lumia Cinemagraph (The real inspiration behind Blink)
Lumia Creative Studio
Movie Creator Beta
Movie Moments
Photo Story
PicsArt
Stop Motion Studio
Video Tuner
As you can see, the Windows Phone still has a good amount of capable camera apps. So if the camera is your concern, the Windows Phone can definitely still offer you a unique camera experience.
Games
The Lumia 920 has ClearBlack and PureMotion HD+ display. That means, black is blacker, and the default refresh rate is at 60hHz (60 fps). This was the fastest at the time but has now become a common feature for most smartphones. As a comparison, Razer Phone's default refresh rate is 90Hz but can go all the up to 120Hz. Nevertheless, this is still a decent display for something from 2012.
Back to the context, games on this dated machine come out sharp and fluid. However, the aging dual-core Snapdragon S4 and Adreno 225 shows when playing fast-pacing games such the Asphalt 8: Airborne. There are occasional stutters, but strikingly not to the point that it's unusable. Even with high settings turned on. It's actually pretty impressive how optimized this game is to run that smooth on Windows Phone. Games like Age of Empire: Castle Siege, and World at Arms loads without problems on Lumia 920. Literally, every Xbox-integrated games work without a hitch. There is also a Minecraft, and GTA: San Andreas available on Windows Store, but are a paid apps.
Classics like Talking Tom, My Talking Tom, Talking Tom Cat 2, My Talking Angela, and similar Outfit7 games still exist and is free to download. Angry Birds games are now hidden from the store. Gameloft games remain, and it is with regular updates.
If you don't mind newer games on the iOS, and Android, the Windows Phone 8.1 has a lot of choices to keep you entertained. I never really feel left out while using it.
Others
The Windows Store, believe it or not, has enough apps for an average person to get things done. And I consider myself an average person because I don't really need anything from a phone more than the aforementioned features.
The Windows Store includes apps like "Allrecipes" which has a lot of exciting recipes to help me in the kitchen, "Bookviser Reader" for epub files, and Duolingo to help with my French, Dutch, Spanish, and German language training. It also has "Guitar Tuna", leading guitar tuner (because I play guitar, but still don't know how to properly tune it), Google Mail (accessible via Settings), and simple Office apps. Health and fitness apps like Fitbit (last updated in March), Microsoft Band, Track Runner, and many more still work as designed.
Microsoft Translator, Dropbox, OneDrive, SoundHound, UC Browser, and MusixMatch still works. So is Slack (Beta), Windows Central, AccuWeather, and other MSN apps (Sports, Weather, News, Money). There are still many essential apps on the Windows Store that will somehow fill the app gaps. Just don't set high expectation.
Conclusion
So is it usable in 2018? Definitely. As long as you don't set high expectations. As I mentioned, if you are an average person like me, you might find yourself satisfied with everything Windows Phone 8.1 can offer. Considering its status, I don't really find the platform lagging behind Android and iOS. The app gaps are not that big of a deal to me. It has more than enough to get things done, and the absence of social media apps has a positive impact on me. Again, it depends on your expectations.
It doesn't have Google services, but it is always accessible via the default browser. Internet Explorer is slow and cumbersome, but I always get through the hard times by extending my patience. Although there are times when I want to throw this phone out of the window. Excuse the pun.
So why would you want to use a dead platform? In my case, I have to use it because I need a temporary smartphone. Other users hold on to Windows Phone 8.1 because of some budget constraints, others because of a better camera hardware, and the most common one, because they have phones Microsoft dropped out of consideration for Windows 10 Mobile. But again, with Microsoft removing essential features from the Windows Phone 7 & 8, it is possible for them to do the same on the Windows Phone 8.1. Thanks, Microsoft.