Samsung has quietly removed the specific mention of the UFS 2.1 spec from the product specifications of the Galaxy S8. Originally, in the promotional material Samsung had highlighted the use of UFS 2.1 memory. Actually, Samsung uses a mixture of UFS 2.0 and UFS 2.1.
[before-after viewer_position="center" label_one="Now" label_two="Before" label_color="#000000″]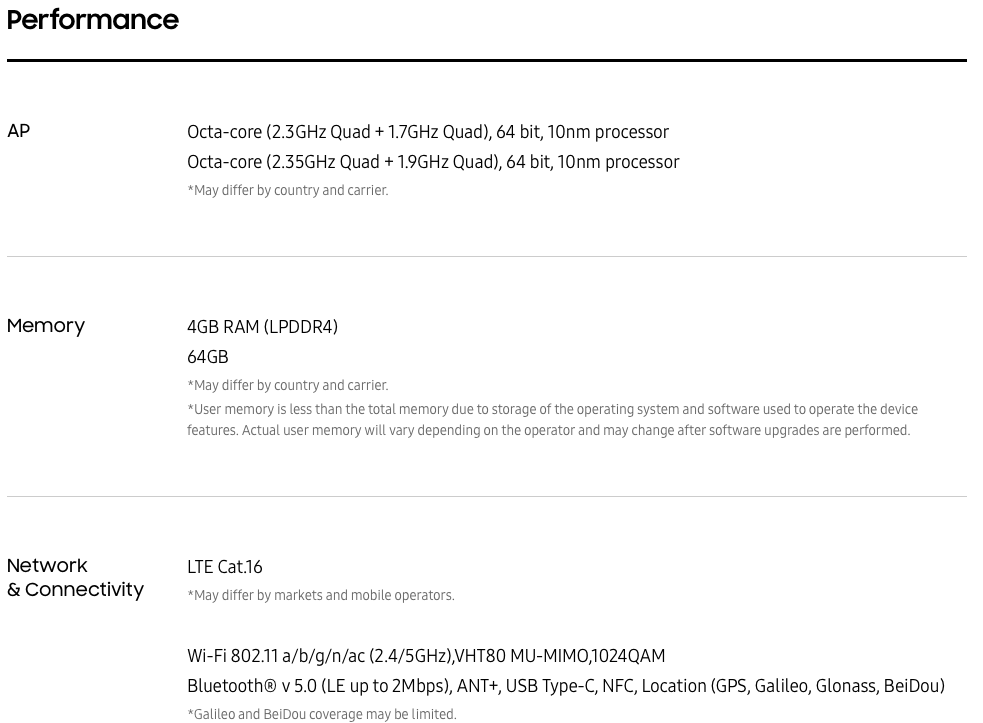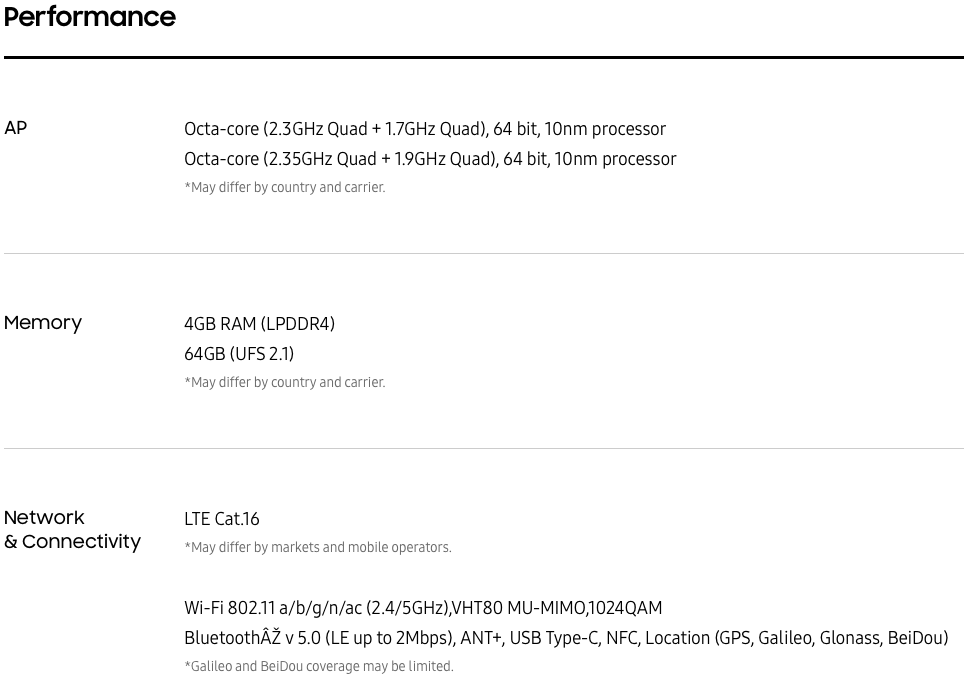 [/before-after]
A similar incident occurred a while back with the Huawei P10. They had additionally used eMMC 5.1 memory which was much slower than both the UFS options. However, in this case the performance difference is not much between UFS 2.0 and UFS 2.1. While Sammy was lying about the specs of the S8, they were clever enough to state that "everything was subject to change without notice".
Samsung playing it safe on possible Galaxy S8 changes: "absolutely everything we've described, promised or built may not actually be final" pic.twitter.com/nuhh7aBDVt

— Kris Carlon (@kriscarlon) March 29, 2017
Even though the difference is not very pronounced, this is an extremely disappointing move from Samsung.
However, component substitution is not new for Samsung as it uses two different SoC's in its flagship devices every year. The Exynos chipset is used Globally whereas the Snapdragon chipset is used in the US market. Also, the Korean company uses two different camera lenses on it's flagship smartphones.
It is without doubt that a few Samsung Galaxy S8 owners are furious with the company. The company is however safe in the eyes of law since they have pointed out that all specs are subject to change. Issues like these have broken the trust for a few users, especially after the Note 7 fiasco.
If you want to check what storage spec you have on your Galaxy S8/S8 Plus, you can install a terminal emulator on your device and enter the command:                                 cat /proc/scsi/scsi
According to XDA Developers, UFS 2.0 spec is only used on the Samsung Galaxy S8 models equipped with the Snapdragon 835 SoC's. On the other hand, all the Galaxy S8 Plus's as well as the Exynos version of the Galaxy S8 use UFS 2.1 spec. You can try out the terminal app if you are very keen to find out.
Are you happy with what Samsung has done? Vent out your anger in the comments section below!