Its seems like yesterday when we saw Minority Report and seeing cars driving autonomously, hovering around the road with no noise apart from the whirring of the motors;it looked like a distant future to achieve, but not anymore.
Within last decade the Automobile Industry has seen a paradigm shift in the technology which it operated and once taken as toy cars, now it feels electric car are here to stay and its the next step of transportation revolution since we invented the first internal combustion engine dating back to the 1800's.
Its the dream of better future which shapes the concept for humanity – JP
The following 5 cars have set a benchmark in the Automotive world and they are giving some serious competition to the well established biggies of the market.
Top 5 Best Electric cars of 2017
Tesla Model S
Nissan Leaf
Ford Focus Electric
Tesla Model X
Faraday Future – FF91
1. Tesla Model S:
The fastest accelerating street legal production car with 0-100 in just 2.39 seconds that is a Supercar stature for a electric car.
Max range of 426 kms on single charge for 85 kWh battery.
Over The Air updates just like mobile for a car who thought this could even be possible with cars.
Autonomous Driving capability.
Full 17 inch touch tablet biggest ever in any car with full multimedia and car control functionality.
2. Nissan Leaf:
Affordable electric car from a noteworthy company.
Sufficient range of 135 kms in full charge worthy for city commute.
Cheap maintenance and good resale
One of the best selling E V in market
Sufficiently Comfortable and reliable
3. Ford Focus Electric:
Faster Electric motor for better traction and acceleration
Extended range of 240 kms on single charge
Easy maintenance and sufficient subsidies.
Lower insurance cost due to extra safety features
Good resale value due to popularity.
4. Tesla Model X:
A proper full sized SUV in electric
Respectful 340 kms range with quick charge facility
Panoramic view with no B pillar and Gull-wing doors for easy ingress and exit.
Highest Safety rating due to efficient crumple zones.
Best in segment comfort and luxury features with ample space for luggage.
High powered all wheel independent electric motors for better stability, traction and acceleration.
5. Faraday Future FF91(Prototype Phase):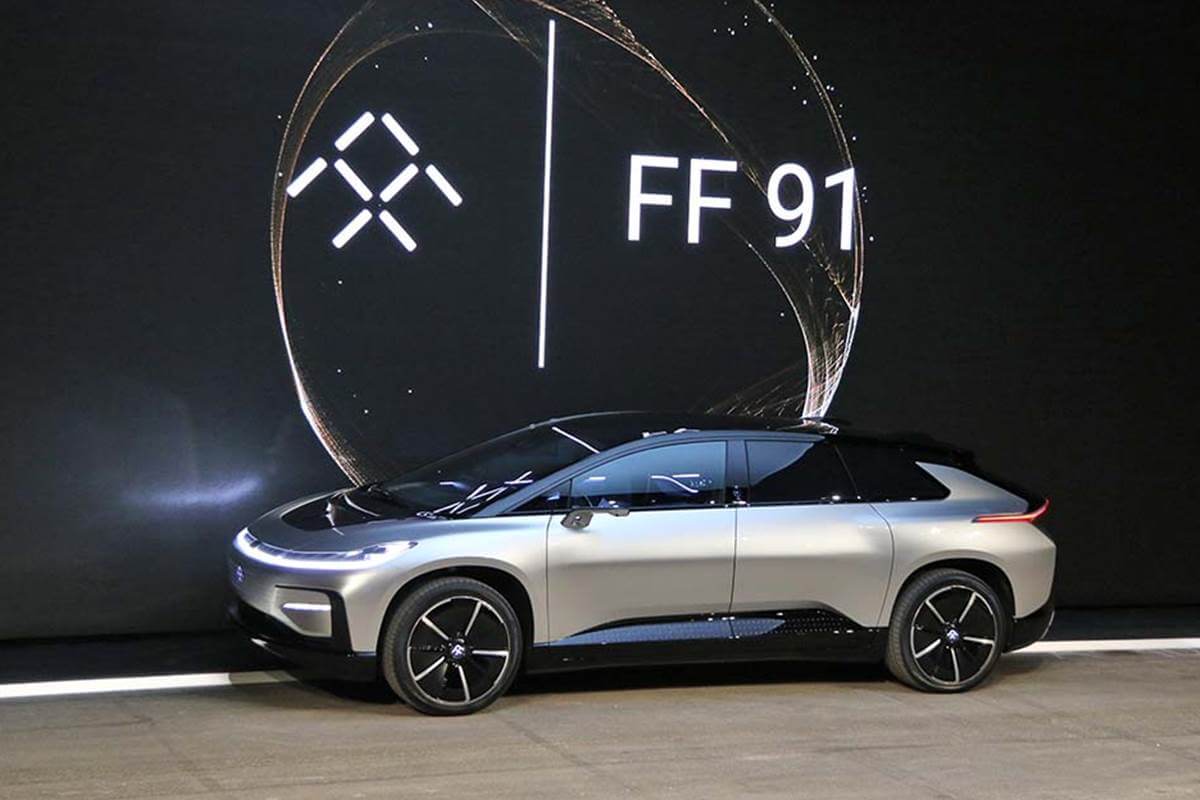 Its not a car its an AI on road.
Stuffed with tech its the world's most advanced car ever
4 camera's surrounding with a radar for autonomous driving and parking.
Fastest high powered 600 bhp proposed with 700 nm of torque catapulting the car to 100 in less than 3 seconds
Advanced driver assist system
Exclusive On-board 24*7 assistance
Best in class audio system.
Considering the near future where throughout the world these cars will be running it seems like finally we would get a hold to the global pollution. The capability of growing prowess of artificial intelligence in the cars which ultimately makes them safer and efficient on roads,we can only see a better tomorrow for our future generations.