Every month we dig the internet and the Play Store to bring you applications for your phone that are worth trying. And with the arrival of August, we are yet again ready with our list of Android apps, that have caught our attention. So let the list begin!
Duplicate Files Fixer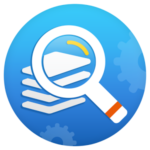 It is pretty normal to find duplicate files in a smartphone. Manually scanning through your file manager and taking care of each file can be a tedious task. That's where Duplicate Files Fixer steps in. In fact it is the easiest way to free up some space in your smartphone. The application would delete all types of duplicate files that your smartphone has and in the process would also help you to recover some good amount of space as well. You can either select what types of files to scan or can opt for a full scan mode to find and remove duplicate files present on your internal and external storage.
Touchbar for Android
This app adds a small touch panel at the bottom of the screen which can be used to manage various settings in your Android phone. Taking inspiration from the Macbook touchbar, the Android version lets you control settings like Wifi, Bluetooth and even contains a one touch 'Google Search' shortcut. Additional docks can be added to feature your preferred Music app controls, and one can even customize the bar appearance. The app comes in two variants; the free one contains ads while the paid version is, well you can guess.
App Sales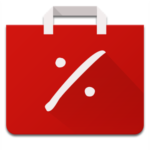 I have subscribed to a couple of newsletters that let me know when a particular app goes on sale or is available for free. Now I think I can ditch that, since I have found App Sales. As the name suggests, the application would let you keep a tab on the best apps on sale and also discover apps that have gone free for a limited period. The developers' review process helps the user to view legit app deals.
Pocket Sense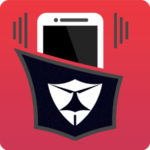 I wouldn't lie, but this application is the most practical one on this list. If you are a frequent commuter of public transport and are in a habit of constantly checking your pockets for that phone of yours, then you need to install this application for sure. It has three modes, and every mode makes sure that your phone starts ringing a loud alarm, once anyone steals it from you. Unconventional right? The Pocket Sense mode will not prevent but alert you when your device is pickpocketed. The Charge Sense mode would alert you if anyone removes your charger and this can come in really handy if you're trying to charge your phone in a public place. The Motion Sense mode works by alerting you if anyone tries to move your device from a particular place. This app is both smart and cool enough to be on this list.
TunnelBear VPN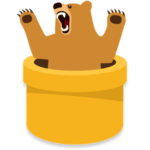 If you like accessing publicly open Wifi networks, but are afraid about the data that might roam freely in the open internet arena, then TunnelBear is for you. The app lets you create a tunnel (VPN) from anywhere to anywhere in the world, thus allowing you to browse the open internet in a more secure and private way by hiding your IP address, encrypting your data and providing you access to unrestricted and blocked websites. The application is free to download, but only gives a limited data to the user (500MB/month). The data is renewed every month, but if you want more you can go for their paid plans after a bunch of trials.
bxActions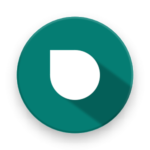 Well this application is specifically for the Samsung Galaxy S8/S8+ users who want to remap the button which is particularly used to launch Samsung's smart AI assistant- Bixby. Using bxActions, the button can be remapped to launch any other action or app of your preference, such as your camera, and can even be used to silence phone or take a screenshot.
Persona 5 IM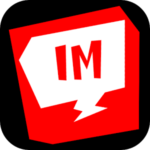 Every Android phone has a stock Android messaging app. These apps work pretty much in the same way, with a little bit of tweak in the visual appearance and functionality, thanks to the smartphone's OEM. After all who would like to waste time in designing an application that isn't used anymore, all credits to Whatsapp and Facebook Messenger. But the Persona IM 5 is an app, that comes with a rather colorful taste and offers a range of different color schemes, making ordinary texting a treat. Based on the popular role-playing video game developed by Atlus (which goes by the same name), Persona 5 IM is not an official app by the game developer, but rather by a fan- Nick Greenan.
Py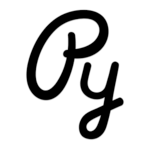 When I visited the official website for this app, the interface reminded me of that of Codecademy. Py is a learn-to-code mobile app that provides courses in Javascript, Swift, Python, and HTML/CSS. Aside from that, Py also covers a broad a variety of subjects, including humanities, sciences , and even courses like English grammar. And the fun part is that it really appeals to the idea of interactive learning, intriguing the user to learn more.
Motion Stills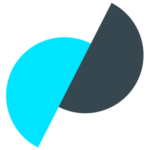 This one can be taken as Google's take on Apple's Live Photo feature. Live Photos was a feature that Apple introduced in 2015, that allowed users to animate photos with a touch. Motion Stills was first made available to the iOS users and helped them to overcome the barring that Apple had imposed on the editing of Live Photos. The app is now available in the Play Store to be able to download on Android devices. The Android version includes a new recording experience where everything you shoot is immediately transformed into short, shareable clips. To use this feature, you simply capture a Motion Still with a tap, like taking a photo.
Thing Launcher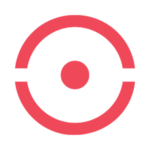 The last on our list is a launcher, that comes with a hint of smartness. This launcher aims to automate your phone and your home as it listens to your life and watches you move from place to place and task to task. By tying into apps like Spotify and Hue, along with your phone's sensors and services like Bluetooth and GPS, THING allows you to create what it calls Agents (like IFTTT's recipes), that will control your phone, your lights, and your Bluetooth devices, either automatically or when you manually trigger them.
Go ahead and try, and do let us know if you have any app that should feature in the list.