Every month gives rise to new and exciting apps. There is no limit to the innovations that the apps bring with them. February was an amazing month for Android Apps. Developers continue to think out of the box and provide great innovation. This is the March edition of the top 10 best new Android Apps.
Core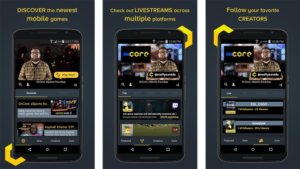 Core is the mobile entertainment network for all the gamers out there.It is a streaming app that allows you to watch live game streams from a large number of surfaces. The idea of the app is to provide information about all the latest games available and the app also allows you to watch videos of other players and help you grow as a gamer. There are also news shows available apart from live game streaming. This is a must try app for all the passionate gamers!
Cost: Free
Amazon Chime
Amazon Chime is a new app from Amazon. It is a new communication service competing with the likes of services like Skype. It has the ability to conduct online meetings, calls, chats and has the ability to share content easily. The interface is not the best and need some work. However we feel that the app will become much better with software updates. It definitely has potential but it is not replacing the big names yet.
Price: Free with In-App-Purchases
Also Read: Top 10 best Android Launchers of 2017
Fender Guitar Tuner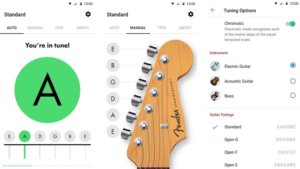 Fender have released their first app and it is a guitar tuning app. The app is very accurate and features 22 different tunings like Drop D, Drop C, DADGAD etc. There is support for auto tuning if you do not prefer to tune manually. The intuitive and easy to use interface makes it easy to use even for beginners. It is a highly rated app in the Google Play Store and is definitely an app worth considering for those music enthusiasts out there.
Price: Free
FaceApp
FaceApp is a fun oriented camera app with quite a few nifty features up its sleeve. The app uses Artificial Intelligence to provide some unique and cool filters. You take a selfie and you can do cool stuff like make you smile, look younger, look older, or even look like the other sex. A feature also allows you to make a collage with four different filters applied. FaceApp is clearly an app aimed at providing entertainment and can help for making really good Instagram pictures.
Cost: Free
Also Read: Top 10 best Android Apps of January 2017
Camarada 3D Camera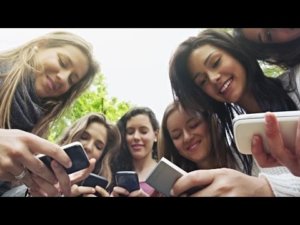 Camarada 3D Camera lets you record 3D video. How cool is that!. The app basically consists of three modes. The first mode allows the user to record 2D videos and renders them to be VR compatible. The second model requires two smartphones stacked together and this allows for shooting stereoscopic 3D videos. The third mode however, is still in progress and when it is made available, it will enable the user to produce panoramic, 360-degree video. There is a lot of intuition and innovation that has gone into the making of the app and is definitely worth giving a shot.
Price: Free
Email by EasilyDo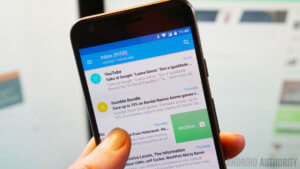 Email by EasilyDo is an effective E-Mail app with a very simple user interface that is fairly user-friendly. It has supports for various accounts like Gmail, Hotmail, Outlook, AOL, iCloud and IMAP. It has various features like a unified inbox, a built-in search and auto-sorting. The most striking feature of the app is the ability to unsubscribe from from the app. It is a solid app which has the ability to potentially replace your current email app. Give it a try!
Price: Free
Ooniprobe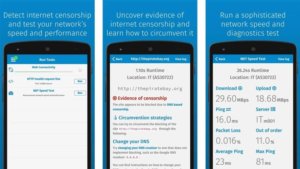 Ooniprobe is an app that can help you see the censorship. It runs various tests to provide you with the necessary information. The first test establishes connections with different websites to check whether any of them are blocked by your internet provider. The app can also run an HTTP invalid request line test for further results. Finally, Ooniprobe also has a standard speed test to check the speed of your network connection. This tool can be really helpful while travelling abroad or using public Wi-Fi. Give it a try!
Price: Free
Inkitt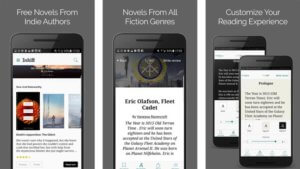 Inkitt is a free e-reader app which offers a wide range of content. The best thing about the app is that it is completely free of cost. It features a variety of content from various writers who give all their stuff for free. Inkitt houses content from variety of genres, and once you find what you like, you can download books and read it offline from the app. It has handy features like the ability to change the colour of the page, an auto-scrolling feature, a night mode and more. It is definitely worth checking out!
Price: Free
BatON
BatON is a very useful app that allows you to easily view the battery life of the all the Bluetooth devices connected to your smartphone. It views the battery information of the devices right on the notification shade of your smartphone. This can be particularly useful when you are on the go or hitting the gym. It works with most devices that support Bluetooth 4.0 + Low Energy.
Price: Free
Bard – Video Assembler
Bard is a fun app that lets you choose a video and re-arrange the words that you want and make it into a clip. This gives you the freedom to make your favourite celebrity or Youtuber say what ever you want them to. The app takes videos from Youtube and breaks them word by word and you can re-arrange it however you like. Check it out in the link below!
Price: Free
This marks the end of the best apps for the month of March. All these apps have some potential in their own regard. Try out these apps and give your feedback in the comment section below. Also, if you think that an app that is not in the list deserves to be there, let us know by commenting below. For more such articles make sure you subscribe to Devs-Lab.